Published 01-14-13
Submitted by Counterpart International
A new initiative will strengthen the child labor monitoring system in the impoverished nation of Burkina Faso, which is one of Africa's largest cotton producers, Counterpart International announced. (www.Counterpart.org)
Supported by the U.S. Labor Department's Bureau of International Affairs, the four-year, $5 million program aims to reduce the number of children working in cotton production and gold mining in three key regions of the country. Cornerstones of the program include improving the child labor monitoring systems, as well as providing alternate livelihoods for poor families and increasing educational opportunities for children and youth.
"By focusing part of our efforts on enhancing the ability of the government and community groups to monitor child labor practices in the cotton industry and gold mines, kids will have a chance to go to schools and secure a better future," says Tim Ogborn, Counterpart's Senior Vice President of Programs.
Ogborn notes that improved monitoring in West Africa affects consumers in other countries.
"Today, more customers in the United States, Europe and elsewhere are asking tough questions about the source of materials in the products they purchase. It is important that companies know what is happening in their supply chain," he says. "Effective monitoring is a huge step forward."
In Burkina Faso – a landlocked country about the size of Colorado and one of the largest producers of cotton in Africa – almost 40 percent of children aged 5 to 14 are estimated to be in the labor force, many in high-risk industries where forced labor is present. A 2012 U.S. Labor Department report names the cotton and gold mining sectors as sectors of concern.
Burkina Faso is one of the poorest countries in the world, ranking 181out of 187 on the United Nations Development Program's 2011 Human Development Index.
Within the first year of the program, Counterpart will use new and preexisting data to establish a participatory monitoring system that tracks the use of child labor—a framework the government of Burkina Faso can use for its long-term fight against the practice.
The project will also raise awareness of the child labor problem among families and employers and invest in social protection mechanisms such as psychological help for children removed from the labor force. http://www.counterpart.org/our-work/projects/reducing-child-labor-through-education-and-services-in-burkina-faso
Counterpart will work in partnership with Terre des Hommes, a well-respected Swiss nongovernmental organization that has been active in Burkina Faso since 1986. The program will work with Burkina Faso's government, private sector and primary cotton union among other partners.
Economic alternatives
A keystone of the program is helping families that would otherwise survive by sending their children into the workforce find other options for work and income.
Counterpart has extensive experience in addressing the immediate, fundamental livelihood and educational needs of vulnerable populations in six countries of West Africa and the Sahel, and brings a strong focus on institutional partnerships and strengthening local organizations.
Counterpart will address the key drivers of child labor in three key regions of Burkina Faso—Boucle du Mouhoun, Cascades and Hauts-Bassins. Future expansion of the program could include additional regions, countries, and industries.
About Counterpart International
Counterpart International is a global development organization that works in partnership to empower people, communities and institutions to drive and sustain their own development. It is currently working in 23 countries. www.Counterpart.org
For nearly 50 years, Counterpart has been working in partnership with communities in need to address complex problems related to economic development, nutrition and health, humanitarian assistance and strengthening civil society.
Companies and foundations that would like to partner with Counterpart, please visit: http://www.counterpart.org/get-involved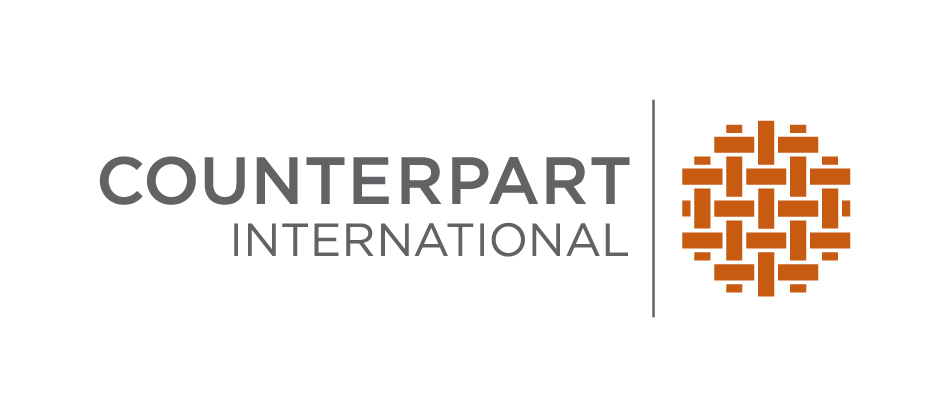 Counterpart International
Counterpart International
Counterpart International is a global nonprofit with programs in more than 25 countries. For partners, both private and public, we provide capacity building to local partners to improve program results and corporate social responsibility investments. For CSR leaders committed to supporting the achievement of Agenda 2030, Counterpart's current programs involve 15 out of the 17 Sustainable Development Goals, with most of our programs addressing multiple SDGs. Our programs are built upon successful collaborations with both civil society and government partners.
Our work is multi-sectoral and grounded in the belief that local partners are best able to solve local problems. In 2015, we launched the Social Sector Accelerator, a member of the Counterpart Network, and a separate business unit that works with clients to ensure a strong return on social investments. For 50 years, Counterpart has been helping people improve their lives and build more durable futures, community by community.
More from Counterpart International