Published 12-05-12
Submitted by L'Oreal
L'Oréal was named household products sector leader by ClimateCounts today for its practices and achievements in the management of carbon emissions. Recognizing the business risks associated with climate change and the need to reduce the company's carbon footprint, L'Oréal has implemented a variety of renewable energy strategies to halve its CO2 emissions, on an absolute basis between 2005-2015. 
This month, the company will be operational with four new US solar installations including a 1,303 kWp rooftop system on its Clark, New Jersey Research & Innovation laboratory, a phase II 761 kWp ground-mounted and rooftop system at its Franklin, New Jersey manufacturing facility, a phase I 851 kWp rooftop system at its Cranbury, New Jersey Distribution Center and a whopping 2,402 kWp 600, 000 square foot roof-top system at its Monmouth Junction, New Jersey Distribution Center. With these addition of these new solar installations, L'Oréal estimates that in 2013 it will be among the top 10 companies with the greatest solar capacity in the US.
 "Having reduced our own GHG emissions by 37.1% since 2005, we have credibly demonstrated our commitment to addressing the problem and are pleased to be recognized by ClimateCounts for our achievements in addressing climate change impacts," said Miguel Castellanos, L'Oréal Executive Managing Director on Environment, Health and Safety. "
In addition to implementing strategies to reduce the emissions of it operations in the US and around the world, L'Oréal recognizes the impacts along the value chain and this year invited more than 150 of its top suppliers to participate in the Carbon Disclosure Project's Supply Chain Program.  L'Oréal's supply chain contributes an estimated 28% of the CO2 impacts within the product's lifecycle.  
 "When the financial crisis hit, it was as if the climate discussion fell into a coma," said Mike Bellamente, director of Climate Counts. "Now we're seeing major consumer brands calling climate change by name and meeting aggressive targets to slash emissions—all while turning a profit and growing their business.
L'Oréal will continue to innovate to reduce its own operational footprint and implement innovative programs to meet the significant long-term environmental targets for its factories and warehouses which are measured on a like-for-like basis. They include:
 

2005-2015
L'Oréal

Environmental Goals

 

Greenhouse Gas Emissions

 

Reduce by 50%

(Absolute Basis)

 

 

Water Consumption

 

 

Reduce by 50%

(Liter per unit of finished product)

 

Transportable Waste

 

 

Reduce by 50%
(Gram per unit of finished product)

2005-October 2012

L'Oréal

Results



 

-37.1%

CO2 Emissions

 

-24%

Water

 

-22%

Water
About L'Oréal
L'Oréal, the world's leading beauty company, has catered to all forms of beauty in the world for over 100 years and has built an unrivalled portfolio of 27 international, diverse and complementary brands. With sales amounting to 20.3 billion euros in 2011, L'Oréal employs 68,900 people worldwide. Regarding sustainable development, Corporate Knights, a Global Responsible Investment Network, has selected L'Oréal for its 2012 ranking of the Global 100 Most Sustainable Corporations in the World. L'Oréal has received this distinction for the 5th consecutive year. www.loreal.com
About Climate Counts
 Climate Counts is a non-profit organization bringing consumers and companies together to address climate change. The Climate Counts Company Scorecard was developed with oversight from a panel of business and climate experts from leading non-governmental organizations and academic institutions. Since 2007, Climate Counts researchers have used the scorecard to rate the climate actions of nearly 150 companies (representing approximately 3,000 brands) in 16 industry sectors. Companies are given the opportunity provide public data sources. Information on all scored companies is available at www.climatecounts.org.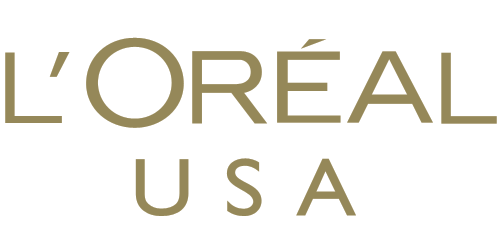 L'Oreal
L'Oreal
A worldwide leader in the cosmetics industry, L'Oréal develops innovative products to meet the diverse needs of customers in 130 countries worldwide. Over 3,000 people work in the Group's 14 research centers, located in France, Asia and America. Their findings are responsible for the registration of hundreds of patents annually. Women represent 55% of the research workforce - a percentage unmatched anywhere else in the industry. www.loreal.com
More from L'Oreal