Published 01-15-13
Submitted by Berrett-Koehler Publishers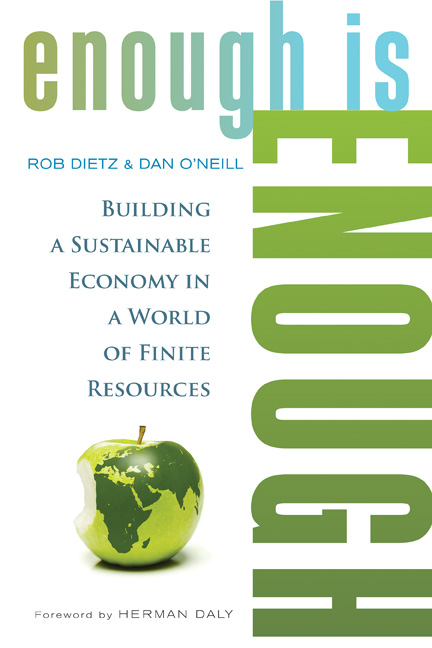 The way we run the economy is causing long-term environmental, societal, and economic damage, and it's not improving people's lives. The numbers tell the story.
7 billion people live on earth, and 2.7 billion are scraping by on less than $2 per day
394 parts per million is the concentration of carbon dioxide in the atmosphere, an amount that threatens to destabilize the global climate
$15 trillion is the amount of U.S. public debt, an unfathomable sum of money to be paid back by the next generation
2 percent of adults own more than half of all household wealth in the world
400 ocean zones devoid of life, with the dead zone in the Gulf of Mexico estimated to cover almost as much area as the state of New Jersey.
But what can we do? In ENOUGH IS ENOUGH (Berrett-Koehler, January 2013; PB original, $19.95), Rob Dietz and Dan O'Neill urge us to shift our focus from the symptoms to the cause: the pursuit of never-ending economic growth. Since we live in a world of finite resources, we must change our economic goal from the madness of more to the wisdom of enough.
Noam Chomsky praises ENOUGH IS ENOUGH by saying "this lucid, informed, and highly constructive study not only outlines where we are heading, but also shows that with 'the will to act', solutions can be found to construct a steady-state economy geared to human needs and to decent survival."
The authors of ENOUGH IS ENOUGH concentrate on the solution: a prosperous and stable "steady-state economy." Dietz and O'Neill describe the features of this economy and explain how to achieve it. They explore specific strategies to conserve natural resources, stabilize population, achieve a fair distribution of income and wealth, reform the financial system, reduce unemployment, and more—all with the aim of maximizing long-term well-being instead of short-term profits. They also provide advice for changing consumer behavior and shifting the political conversation away from the misguided pursuit of economic growth and toward the things that really matter.
Ultimately, this book offers more than just a survival strategy. By eliminating the waste and excess that have put the planet in peril, people can lead healthier and happier lives. Filled with fresh ideas and surprising optimism, ENOUGH IS ENOUGH is the primer for achieving genuine prosperity and a hopeful future for all.
About the Authors
Rob Dietz is the editor of the Daly News, an online publication named in honor of the visionary economist Herman Daly.
He grew up in the suburbs of Atlanta during the 1970s and 80s, immersed in the culture of consumerism. By the time he finished college, he knew that he'd have trouble following the rules of this culture (buy, buy, buy, work, work, work). His career has consequently taken some unusual turns.
He started out as an economist, trying (and failing) to use economic tools to solve environmental problems. He reinvented himself as a scientist and geographer, working for the U.S. government to support the conservation of wildlife and habitat. He then switched to activism, serving as the first executive director of CASSE (the Center for the Advancement of the Steady State Economy), a nonprofit organization with an aim of advancing a sustainable economic agenda.
Dan O'Neill is a lecturer in ecological economics at the University of Leeds, and the chief economist at CASSE. His research focuses on the changes that would be needed to achieve a successful non-growing economy, and alternative ways of measuring progress besides GDP.
Dan has worked in both the public and private sectors in areas such as regional planning and energy management. He holds a doctorate in ecological economics from the University of Leeds, and a master of environmental studies degree from Dalhousie University.
Enough is Enough
Building a Sustainable Economy in a World of Finite Resources
By Rob Dietz and Dan O'Neill
Berrett-Koehler Publishers
January 2013; $19.95; Paperback Original
978-1-60994-805-4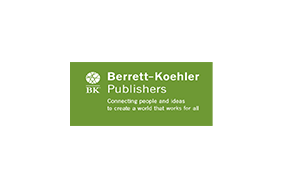 Berrett-Koehler Publishers
Berrett-Koehler Publishers
Berrett-Koehler Publishers is a mission-based, independent publishing company located in Oakland, CA. Berrett-Koehler's (BK) mission is - Connecting People and Ideas to Create a World that Works for All. BK publishes books in the areas of sustainable business, corporate social responsbility, leadership, social justice, politics, economics, and personal development. BK is both a B-Corp and a Benefit Corporation.
More from Berrett-Koehler Publishers