Published 11-16-12
Submitted by Rockwell Automation
A leading U.S. civil rights organization has recognized Rockwell Automation for its exemplary employment practices and policies for lesbian, gay, bisexual and transgender (LGBT) employees.
The Human Rights Campaign recognized Rockwell Automation with a perfect score of 100 on the organization's corporate equality index, validating Rockwell Automation's efforts to create a more inclusive work environment. The index score is based on analysis and ratings of large U.S. employers and their policies and practices toward LGBT employees.
"Customers and investors are examining the way that companies treat issues around environmental protection, equality, and inclusiveness," said Edward Seaberg, vice president, Rockwell Automation and executive sponsor of Rockwell Automation LGBT & Allies Inclusion and Engagement Initiative. "This score recognizes our efforts to make Rockwell Automation an employer-of-choice in the LGBT community, enabling us to recruit the best talent in every market."
Seaberg said it's not just about the score, but pointed to several other accomplishments from participating in the campaign's survey.  "We've raised awareness of LGBT workplace quality issues for several employees who helped implement policy changes; began formulating a Rockwell Automation affinity group and established a working relationship with the Human Rights Campaign," he said. 
The Human Rights Campaign seeks to improve the lives of LGBT Americans by advocating for equal rights and benefits in the workplace, ensuring families are treated equally under the law and increasing public support among all Americans.
Rockwell Automation, Inc., the world's largest company dedicated to industrial automation and information, makes its customers more productive and the world more sustainable. Headquartered in Milwaukee, Wis., Rockwell Automation employs over 22,000 people serving customers in more than 80 countries.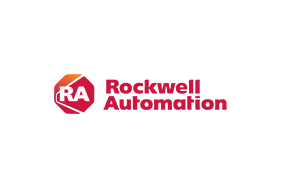 Rockwell Automation
Rockwell Automation
Rockwell Automation Inc. is a global leader in industrial automation and digital transformation. We connect the imaginations of people with the potential of technology to expand what is humanly possible, making the world more productive and more sustainable. Headquartered in Milwaukee, Wisconsin, Rockwell Automation employs approximately 23,000 problem solvers dedicated to our customers in more than 100 countries. To learn more about how we are bringing The Connected Enterprise to life across industrial enterprises, visit www.rockwellautomation.com
More from Rockwell Automation