Published 11-14-12
Submitted by Corporate Citizenship
At a time when overall donations to charities are said to be declining, leading international companies are increasing their contributions.  The latest annual review from LBG, whose 130 corporate members work together to improve the measurement and impact of their community contributions, shows a record-breaking £1.65 billion contribution to community causes and organisations last year across its membership.
Pam Webb, from Zurich Community Trust and chair of LBG, said "LBG members are collectively making a huge difference. Our 2012 report shows that LBG companies are more and more serious about the contributions they make and the results they achieve. By focusing on the long-term they invest more strategically, they build stronger relationships with their community partners, leading to more efficient programmes, greater impact and reliable reporting."
Key facts:
Total corporate community contribution reported in LBG is £1.65 billion (US$ 2.65 bn, €1.90 bn)
Over half (57%) of contributions were classified as 'community investments' i.e. longer-term strategic partnerships to address specific causes. On average, the main subject focus is Health (34% of contributions), followed by Education & young people (21%) and Social Welfare (12%)
More than half of members now attempt to assess impacts across their programme and results continue to improve our understanding of the difference members are making
LBG is a robust, credible and international framework that enables LBG members across the globe to measure the totality of their contribution to the community, and then assess that in the light of the results achieved. LBG is also a network and a group of companies. By adopting the same measurement standard, they can share best practices and benchmark and learn from each other.
To know more about LBG go to LBG website, you can also download our 2012 annual report here.
LBG is run by members for members and managed by the global corporate responsibility consultancy Corporate Citizenship.

Appendices – additional key facts
These figures cover investments by 130 companies across the globe
Average contribution per company is up to £15.2 million or 0.20% of revenues or 1.23% of pre-tax profit
Contributions take the form of cash (54%), time (8%), in-kind and pro-bono (32%) or management cost (6%)
291,000 employees were involved in volunteers or pro-bono activities
On average each member programmes' are reaching more than 250,000 people
19% of these experience a positive change in behaviour, 14% develop their skills and 30% experience a direct impact on their quality of life
Almost 40% of beneficiary organisations are developing new products or services to deliver to the community as a result of LBG member's support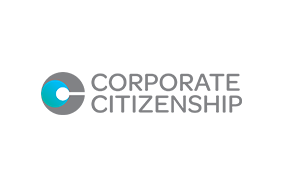 Corporate Citizenship
Corporate Citizenship
Corporate Citizenship is a full service corporate responsibility management consulting company, with offices in the UK, US and Singapore. Since 1997, we have advised leading, multinational corporations on how to enhance and align their citizenship and traditional business activities to create strategic business value. Our knowledgeable team have unrivaled breadth of experience and expertise to help clients achieve greater, long-term, sustainable success.
Our services include strategy, community investment/corporate giving, reporting, assurance, stakeholder engagement, management of environmental risk, and economic impact. Our clients are international and domestic companies from many industries including Unilever, Abbott, HSBC, Verizon, National Grid, State Street and Diageo.
We also manage the LBG, on behalf of it corporate members. LBG is the global standard for measuring community investment, and forms the basis for the community investment reporting sections of other global indices such as DJSI, GRI, and the BITC CR Index. Over 300 companies around the world use the LBG Model and participate in LBG benchmarking groups to share and drive best practice in corporate community involvement.
Contact us on +44(0)207 861 1616 (UK)/+1 212 226 3702 (US) or alternatively, visit our website www.corporate-citizenship.com and www.lbg-online.net.
More from Corporate Citizenship