Published 11-13-12
Submitted by L'Oreal
L'Oréal was honored last week by the Foundation For Social Change with the Leader of Change Award for its creativity and leadership in addressing important social and environmental issues. Presented at the Global Conference for Social Change, hosted by the NYU- Stern School of Business, in conjunction with the United Nations Office for Partnerships, the Leaders of Change Award is intended to inspire business to promote environmental stewardship and social responsibility and demonstrate the positive business benefits of sustainability.
The Leaders of Change Award was presented to L'Oréal, SC Johnson, Chipotle, TerraCycle, Eileen Fisher, Herny Schein, Madecasse and a special award was presented to Livia Firth, Founder of the Green Carpet Challenge. The program included 15 minute interviews with each of the award recipients, a Sustainable Fashion Panel with Italian Vogue Editor, Franca Sozzani; Eco Age Founder Nicola Guiggioli; Livia Firth; Daniela Colaiacovo, Founder of a sustainable extraction company called Goldlake; and Lucy Seigel, Author of To Die For: Is Fashion Wearing Out the World.
"L'Oréal is honored to be recognized for our approach to sustainable, responsible and inclusive growth and for creating positive social impacts while reducing our environmental footprint," said L'Oréal USA CEO, Frédéric Rozé.  "We are inspired by the leadership and excellence of the group of companies with whom we have been honored and will strive to continue to be a model for innovative and sustainable corporate practices."
"We believe that real social change happens when the private sector embeds sustainability as core to their profitability goals," said Louise Guido CEO of the Foundation for Social Change. "The Leaders of Change are leading by example in their efforts to make a strong case for why sustainable business practices are good all the way around."
L'Oréal presented a short video on its Solidarity Sourcing program, an inclusive business model leveraged through the supply chain, which provides employment opportunities to traditionally marginalized populations including the long-term unemployed and disabled. Pamela Alabaster, Senior Vice President of Sustainable Development in the US, who accepted the award on behalf of L'Oréal, also highlighted the company's micro distribution program for salon brand Matrix which was piloted this year in Sao Palo as well as the continued expansion of the Fair Trade and Ethical Sourcing initiatives.
Since 2001, L'Oréal has been measuring its impact on global warming and joined the Global Compact in 2003, reinforcing its commitment to climate change. In 2004, the company began reporting on its sustainable development and in 2005 implemented the Global Reporting Initiatives, using the G 3.1 reporting framework.  The company has been recognized by Corporate Knights for being among the 100 most sustainable corporations in the world, by Climate Counts for its leadership in addressing climate change and is among the Top 500 Global Green Companies ranked by Newsweek.
About L'Oréal USA
L'Oréal USA, headquartered in New York City, with 2011 sales of over $5.1 billion and 9,800 employees, is a wholly-owned subsidiary of L'Oréal SA, the world's leading beauty company. In addition to corporate headquarters in New York, L'Oréal USA has Research and Innovation, Manufacturing facilities across eight states, including New Jersey, Kentucky, Arkansas, Illinois, Ohio, Washington and Texas. 
L'Oréal's impressive portfolio of brands includes Lancôme, Giorgio Armani Beauty, Yves Saint Laurent Beauté, Viktor & Rolf, Diesel, Cacharel, Clarisonic, L'Oréal Paris, Garnier, Vichy, La Roche-Posay, L'Oréal Professionnel, Kérastase and Shu Uemura Art of Hair, Maybelline New York, Soft-Sheen.Carson, Kiehl's Since 1851, Ralph Lauren Fragrances, Essie Cosmetics, Redken 5th Avenue NYC, Matrix, Mizani, Pureology, SkinCeuticals and Dermablend. For more information visit www.lorealusa.com.
About Foundation for Social Change
The Foundation for Social Change is a non-profit organization that facilitates collaboration between the private sector, public sector and civil society to make a "business case" for supporting social issues that transform the world. The 2012 Global Conference for Social Change: Making The Business Case for Sustainability honors the world's Leaders of Change – organizations and individuals that are visionary leaders who through their actions preserve the Earth's resources. The 2012 event was held in partnership with United Nations Office for Partnerships and NYU Stern School of Business. For more information visits, www:foundationchange.org/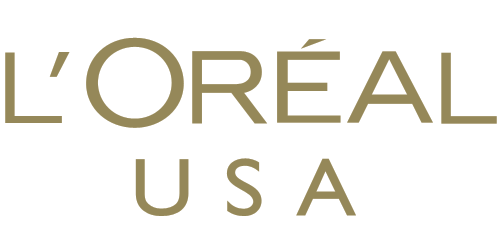 L'Oreal
L'Oreal
A worldwide leader in the cosmetics industry, L'Oréal develops innovative products to meet the diverse needs of customers in 130 countries worldwide. Over 3,000 people work in the Group's 14 research centers, located in France, Asia and America. Their findings are responsible for the registration of hundreds of patents annually. Women represent 55% of the research workforce - a percentage unmatched anywhere else in the industry. www.loreal.com
More from L'Oreal