Published 10-23-12
Submitted by GreenBiz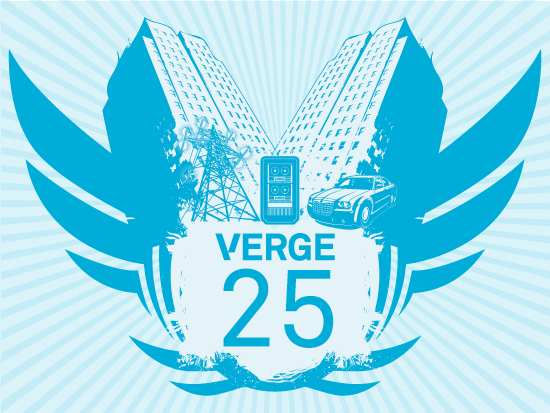 GreenBiz Group, producer of the VERGE global event series, today opened voting for its first annual VERGE 25 awards.
The VERGE 25 awards recognize the visionary leaders from business, government, nonprofit and academic organizations making significant advancements toward the VERGE mission: the convergence of systems and technologies around energy, buildings and transportation.
GreenBiz Group selected finalists across the nine VERGE tracks. GreenBiz readers and editors will vote for winners in each category, as well as people's choice and editors' choice honorees. The VERGE 25 list will be revealed during VERGE @ Greenbuild, November 12-13, 2012, in San Francisco.
"The VERGE 25 nominees are championing a society where radical efficiency is more than an idea – it's a fundamental pillar of operations," said GreenBiz Group CEO Eric Faurot. "We invite our readers to help the final list take shape and look forward to honoring our winners for their work in shaping the sustainable communities of tomorrow." 
Categories and nominees include:
Big Data: Katie Fehrenbacher, Gigaom; Tim O'Reilly, O'Reilly Media; Todd Park, U.S. Technology Officer, White House; and Gavin Starks, Avoiding Mass Extinctions Engine (AMEE)
Cities 2.0: Jay Carson, C40; Melanie Nutter, City of San Francisco; Jennifer Pahlka, Code for America; and Ariel Schwartz, Fast Company
Energy in the Cloud: David Crane, NRG Energy; Ryan Wartena, Growing Energy Labs (GELI); Jon Wellinghoff, Federal Energy Regulatory Commission (FERC); and Daniel Yates, Opower
Financing the Future: Michael Liebreich, Bloomberg New Energy Finance; Mitch Lowe, Greenstart; Matthew Nordan, Venrock; and Brook Porter, Kleiner Perkins Caufield Byers
M2M and the Internet of Things: Kris Pister, Dust Networks; Matt Rogers, Nest; Gene Wong, People Power; and Suni Paul, Sidecar Technologies
Next-Gen Buildings: Dave Bartlett, IBM; Colin Davis, kWhOURS; Dan Probst, Jones Lang LaSalle; and Anthony Ravitz, Google
Smarter Supply Chains: Edgar Blanco, MIT; Leo Bonanni, SourceMap; Tayna Manwiller, Walmart; and Taryn Sullivan, Efficiency Exchange
Sustainable Mobility: Shelby Clark, Relay Rides; Danny Kim, Lit Motors; Ray Mabus, United States Navy; and Elon Musk, Tesla Motors
The New Ecosystems: John Boesel, Calstart; Lisa Gansky, mesh; Tony Hsieh, Zappos; and Cindy Ortega, MGM Resorts
To vote for the VERGE 25 awards and learn more about the VERGE event series, visit http://www.greenbiz.com/slideshow/2012/10/22/verge-25-nominations
About VERGE
VERGE describes the convergence of systems and technologies around energy, buildings and transportation, and how data and IT create new platforms that enable radical efficiencies, breakthrough business models, and innovative products and services. Since 2011, GreenBiz Group has been holding VERGE events around the world — in China, Europe, South America, and North America.
About GreenBiz Group
GreenBiz Group defines and accelerates the business of sustainability. GreenBiz Group is an integrated media company focused on supporting professionals who view sustainable practices as a core part of their businesses. GreenBiz is focused on telling the stories, providing the insights and advancing the sustainability profession through GreenBiz.com, GreenBiz Events, GreenBiz Intelligence, and GreenBiz Connects. For additional information, visit www.greenbiz.com.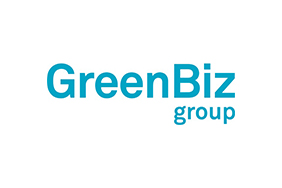 GreenBiz
GreenBiz
GreenBiz Group is a media and events company that advances the opportunities at the intersection of business, technology and sustainability. Through its website, three annual events (GreenBiz, VERGE, Circularity), peer-to-peer network and research, GreenBiz promotes the potential to drive transformation and accelerate progress — within companies, cites, industries and in the very nature of business.
More from GreenBiz