Published 10-11-12
Submitted by Earth Advertising
Zerofootprint Inc., a leader in energy information for the public, announced today that Oxford Properties Group has selected its VELO™ platform to help make their energy efficiency programs more successful; by engaging tenants. Real-time energy usage displays on big screens in Oxford's Royal Bank Plaza lobby, show how the building's 7500 occupants consume energy throughout the day, bringing awareness to their impact.
The effect is significant, as occupants and their guests can see the 2.1 million square foot complex's energy usage in real time. The Sustainability Director of Oxford Properties, Darryl Neate, said, "We are proud to offer leading energy efficiency programs to our tenants through Oxford's Sustainable Intelligence platform. The success of these programs depends on engaging people, and Zerofootprint's VELO™ is helping us provide real-time energy information and conservation tips to our tenants in an easy-to-understand, compelling way."
When people see their energy usage, a light goes on. Then they think about turning one off. Zerofootprint creates products that catalyze these real changes by engaging people in what they are using and their own impact. "Changing tenant behavior is the one remaining untapped resource for energy efficiency in buildings. Our implementation at Oxford sets a new standard for tenant engagement, based on actual usage," said Ron Dembo, Founder and CEO of Zerofootprint. "We are excited to be part of Oxford's renowned efforts in sustainability and energy efficiency. It is a leader in sustainable buildings and we are very pleased to be an integral part of Oxford's groundbreaking energy programs for commercial buildings."
Zerofootprint's VELObill"App for Energy" honored at White House Energy Datapalooza.
Last week, U.S. Secretary of Energy Steven Chu honored the WINNERS of the Department of Energy's inaugural "Apps for Energy" challenge at the Energy Datapalooza, including Zerofootprint's VELObill™. It won the Grand Prize Popular Choice Award in the Green Button "Apps for Energy" Competition. VELObill makes it easier than ever to visualize energy usage data, compare it to peers, and make a plan to save energy.
Zerofootprint has been working with U.S. Government agencies such as the Department of Energy to harness the power of Green Button data to help Americans understand and reduce their utility bills. This commitment to U.S. clean energy continues with the Energy Data Initiative, making solutions available to integrate data from Energy Star, utilities, and private sector vendors that help Americans better understand and reduce their energy consumption. Solutions include Zerofootprint's "Negawatt" and "Improve Your Move" solutions built on its award-winning VELO platform.
"The Energy Data Initiative provides an incredible opportunity to help Americans make critical decisions regarding energy use," said Zerofootprint's Ron Dembo. "We will continue our commitment to this and other U.S. Government programs that promote the sharing and management of energy information to create value and jobs in America."
If your organization is moving people toward energy efficiency, find out more about Zerofootprint's winning consumer engagement programs at info@zerofootprint.net.
About Zerofootprint
Zerofootprint shows energy in ways that help people understand it—and once that light goes on for people, they start to think about turning one off. With VELO™, Zerofootprint enables companies to create more effective energy programs, and has helped hundreds of companies around the world. For more information visit http://www.zerofootprint.net.
About the Energy Data Initiative
The Obama Administration has launched the Energy Data Initiative, an Administration-wide effort to "liberate" government data, and voluntarily contributed non-government data, to harness the power of American ingenuity to solve pressing energy challenges. The goal is to fuel entrepreneurs with newly available and previously untapped data, spurring new products and services that help families and businesses save money on utility bills and at the pump, protect the environment, and ensure a safe and reliable energy future. Find out more at: www.data.gov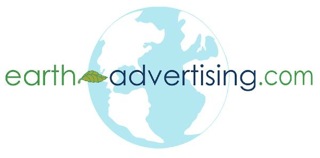 Earth Advertising
Earth Advertising
Earth Advertising's parent company, eFlicks Media, was founded in 1999 to deploy the power of the media to serve an emerging socially and environmentally responsible business community.

We are an interdisciplinary media company focused on creating a global communications platform upon which environmental sustainability can grow and prosper. We promote the growth of products, services and ideas that are genuinely committed to a healthier planet.

Our strategic partnerships with the scientific community, media leaders, research institutes, public officials, and news sources, assure that our campaigns are authentic.

The mission is to create marketing programs and content that inspire and enable businesses, governments and consumers alike to embrace sustainable technologies and practices.

Earth Advertising strives to expand the market share of environmentally safe products, services and habits. Through a vital role in environmental communications around the world, we hope to improve the health of the planet for all living things.
More from Earth Advertising