Published 10-03-12
Submitted by GreenBiz
On October 16, corporate executives, city officials and thought leaders will meet in Brazil to examine the sustainable business opportunities found at the convergence of technologies. VERGE São Paulo features an executive roundtable with representatives from GE, IBM and Walmart, as well as local leaders from the government, academia and civil sectors.
VERGE São Paulo is the latest in a global series of events produced by GreenBiz Group, a media company focusing on corporate sustainability strategies and innovation. The series began in 2011 with events in Shanghai, London and San Francisco. VERGE São Paulo is the first event in South America, co-produced with São Paulo-based sustainability consultancy Report Sustentabilidade.
"We believe that a more sustainable business model is only possible through our capacity to innovate and to integrate new approaches into the way businesses operate," said Alvaro Almeida, director and partner of Report. "We are excited about VERGE São Paulo because it will facilitate multi-sector dialogue and collaboration to advance innovation and sustainability."
Each VERGE event is simulcast live through VERGE Virtual amplifying the conversation to a global audience through a highly interactive online environment.
Among the key themes to be discussed in São Paulo are:
Big Data: How massive data flows and computing power are spawning the application software that provides utilities, transportation systems and cities with new capabilities to benefit businesses and consumers.
Energy Utilities and the Cloud: How cloud-based IT processes and applications are being used to maximize efficiency and profitability in data centers and other facilities.
Smarter Supply Chains: How data sharing, RFID, and track-and-trace technologies are being leveraged to reduce risk and create competitive advantages in global supply chains.
Cities 2.0: How networked technologies, public-private partnerships and sustainability strategies are changing the way cities provide solutions for citizens and businesses.
"VERGE brings together the emerging ecosystem of business innovators, entrepreneurs and leading public officials to explore opportunities for radical efficiency," said Eric Faurot, CEO of GreenBiz Group. "As Brazil continues to expand its infrastructure with an eye to sustainable development, we're confident VERGE São Paulo will offer an unparalleled opportunity to drive meaningful and lasting change."
About GreenBiz Group
GreenBiz Group defines and accelerates the business of sustainability. GreenBiz Group is an integrated media company focused on supporting professionals who view sustainable practices as a core part of their businesses. GreenBiz is focused on telling the stories, providing the insights and advancing the sustainability profession through GreenBiz.com, GreenBiz Events, GreenBiz Intelligence, and GreenBiz Connects. For additional information, visit www.greenbiz.com.
About Report Sustentabilidade
Report is a sustainability consultancy that supports organizations in project related to management and communication of sustainability practices, focusing on three areas: communication, consulting and knowledge generation. With offices in São Paulo and Rio de Janeiro – and the ability to operate in other states - we rely on a diverse network of partners to exchange experiences and enrich our work. For additional information, visit www.reportsustentabilidade.com.br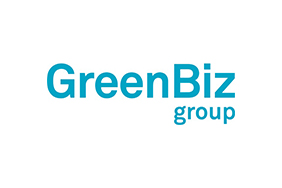 GreenBiz
GreenBiz
GreenBiz Group is a media and events company that advances the opportunities at the intersection of business, technology and sustainability. Through its website, three annual events (GreenBiz, VERGE, Circularity), peer-to-peer network and research, GreenBiz promotes the potential to drive transformation and accelerate progress — within companies, cites, industries and in the very nature of business.
More from GreenBiz