Published 09-21-12
Submitted by PR News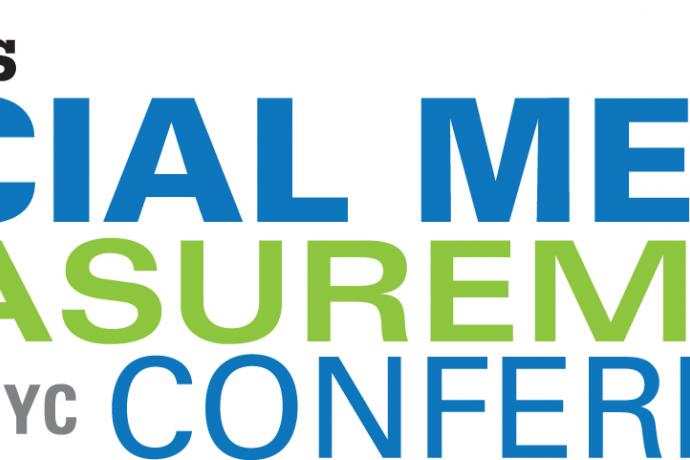 PR News has announced the program for the Social Media Measurement Conference, which brings together thought leaders and experts in measurement to share ideas, tactics, and lessons learned in optimizing the digital platform to advance your PR efforts. Companies including, KDPaine & Partners, 10 Louder Strategies, Ketchum, USANA Health Sciences, Inc., National Wildlife Federation, CRT/tanaka, Social Scoring and Influence Marketing, Burson-Marsteller, SAP, charity: water and others, will share their success stories and online measurement innovations.
The Social Media Measurement Conference also includes networking opportunities, breakfast, a keynote luncheon and cocktail reception. For more information, visit www.socialmediameasureconference.com.
The Social Media Measurement Conference will be held October 2nd at the Grand Hyatt in New York City. Attendees will learn how to prove that social media efforts are producing tangible, bottom-line results and how to use metrics as a foundation for successful and continually evolving social media strategies.
Presented by the industry's most trusted sources on PR and marketing - PR News -- the conference will address the most critical digital measurement issues and new opportunities facing communications professionals.
Panel topics include:
 The nuts & bolts of social media measurement
 Prove PR's value with metrics that matter to your organization
 Boost your Facebook engagement with meaningful metrics
 Measure your success on Twitter and tie it to organizational goals
 Master class in Google analytics
 Measure the power and influence of your video content
 How to measure your brand reputation during and after a crisis
 Measure your media relations efforts on social networks
 Tying social media to sales and business outcomes
The conference is designed for all communications professionals looking to effectively leverage the latest digital communications technologies, applications and resources available online to improve their organization's reputation, mindshare and bottom line. Attendees will leave this one-day summit equipped with a smarter, more cost-effective measurement plan that harnesses the power of social media.
For more information, visit www.socialmediameasureconference.com.
The PR News SEO Workshop will be held the day before the conference, on October 1, also at the Grand Hyatt in NYC.
The conference is sponsored by: Cision, CSRwire, Business Wire, Hill + Knowlton, NAPS, Thomson Reuters and Vocus.
For questions about PR News' Social Media Measurement Conference or the SEO Workshop, contact Associate Publisher & Brand Director Amy Jefferies at ajefferies@accessintel.com. For sponsorship and exhibit information, contact PR News Vice President & Group Publisher Diane Schwartz at dschwartz@accessintel.com.

PR News is published by Access Intelligence LLC. The PR News family of products also includes the weekly PR News publication, PR Webinars, PR Guidebooks, PR News Workshops, Platinum PR Awards, PR People Awards, NonProfit PR Awards, 15-to-Watch, CSR Awards and more. Visit us at www.prnewsonline.com.

PR News