Published 09-18-12
Submitted by Bayer
Bayer Corporation has again been recognized by Working Mother magazine as one of the nation's 100 best companies for working mothers. This is the ninth time in the past 10 years the company has been recognized on the annual list.
"It is an honor to once again be named to the Working Mother 100 Best list," said Diana Kamyk, manager of diversity and worklife, Bayer Corporation. "Our employees' work-life balance is of great importance at Bayer, and we are dedicated to developing and implementing initiatives and programs that enable working parents to succeed both on the job and at home."
All companies were measured and evaluated on eight areas of work/life criteria, including women's issues and advancement, child care, company culture, flexible work arrangements, benefits, workforce profile, parental paid time off and leaves and other work/life programs.
Over the years, Bayer has implemented a number of work-life programs to better fulfill the needs of employees. Most recently, the company established
an onsite child care and early education center at the Bayer HealthCare facility in Berkeley, California, offering 152 spaces for children six-weeks-old to pre-K,
two week paid parental leave for new mothers, fathers and adoptive parents,
up to 16 hours of company-paid volunteer time, and
B Well, Bayer's nation-wide integrated Health & Wellness program for employees.
As part of Bayer's recognition on the top 100 list by Working Mother, the company is invited to select an employee to be Bayer's working mother of the year. This year, Irene Laurora was selected, and she will be publicly recognized at Working Mother's annual WorkLife Congress. Laurora is vice president of clinical and media affairs in Consumer Care, a division of Bayer HealthCare.
The Working Mother recognition follows a long line of national and local accolades Bayer has received, including the Catalyst Award, a prestigious award given to companies implementing new and creative solutions for ensuring women's advancement in the workplace of the 21st Century. Most recently, Bayer was the recipient of the 2011 Healthcare Businesswomen's Association ACE Award, an award that recognizes corporations' efforts to strengthen the advancement, commitment and engagement of women's careers in the healthcare industry. The company was also named one of the Pittsburgh Post-Gazette's "Top Workplace" Companies in Western Pennsylvania in 2011.
Methodology

Working Mother's selection methodology is based on an extensive application with over 650 questions and several scored essays. These questions range from workforce representation to child care policies. All of the 100 companies on the list were evaluated on the access and usage of flexible work arrangements, parental leave, childcare, health and wellness support and the advancement of women to all levels of management.
The complete list of "100 Best Companies for Working Mothers" appears in the October issue of Working Mother, available on newsstands and online on September 18, 2012. An awards ceremony and conference will be held at the Marriott Marquis in New York City on October 8-10, 2012, where the winning companies will be honored and share best practices and work life solutions.
For more information about Bayer Corporation's WorkLife programs, contact Diana Kamyk, the corporation's manager of Diversity and WorkLife at (412) 777-2430, or visit the Bayer website at http://www.bayerus.com.
About Bayer Corporation
Bayer Corporation, headquartered in Pittsburgh, is a subsidiary of Bayer AG, an international health care, nutrition and high-tech materials group based in Leverkusen, Germany. The company's products and services are designed to benefit people and improve their quality of life.  The Corporation is committed to the principles of sustainable development and to its role as a socially and ethically responsible corporate citizen. Economy, ecology and social responsibility are corporate policy objectives of equal rank. In North America, Bayer had 2011 net sales of EUR 8,177 million ($11,366 million) and employed 15,800 at year-end. For more information, go to www.bayerus.com.
About Working Mother Media
Working Mother Media, a division of Bonnier Corporation (bonnier.com), publishes Working Mother magazine and its companion website, workingmother.com, and the Working Mother Research Institute. The National Association for Female Executives (nafe.com), Diversity Best Practices (diversitybestpractices.com) are also units within WMM. Working Mother Media's mission is to serve as a champion of culture change. Working Mother magazine reaches more than 2 million readers and is the only national magazine for career-committed mothers; Workingmother.com gives working mothers @home and @work advice, solutions, and ideas. This year marks the 27th anniversary of the magazine's signature research initiative, Working Mother 100 Best Companies, and the 10th year of the Best Companies for Multicultural Women. Follow us on Facebook, Twitter, Linkedin and Pinterest.
Social Media Users:
Facebook: facebook.com/BayersMSMS
Twitter: twitter.com/BayerUSNews
YouTube: youtube.com/users/BayerChannel
Forward-Looking Statements
This news release may contain forward-looking statements based on current assumptions and forecasts made by Bayer Group or subgroup management. Various known and unknown risks, uncertainties and other factors could lead to material differences between the actual future results, financial situation, development or performance of the company and the estimates given here. These factors include those discussed in Bayer's public reports which are available on the Bayer website at www.bayer.com. The company assumes no liability whatsoever to update these forward-looking statements or to conform them to future events or developments.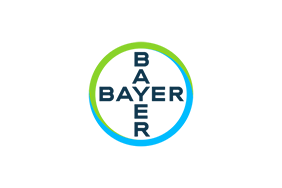 Bayer
Bayer
Bayer: Science For A Better Life
Bayer is a global enterprise with core competencies in the Life Science fields of health care and agriculture. Its products and services are designed to benefit people and improve their quality of life. At the same time, the Group aims to create value through innovation, growth and high earning power. Bayer is committed to the principles of sustainable development and to its social and ethical responsibilities as a corporate citizen. In fiscal 2015, the Group employed around 117,000 people and had sales of EUR 46.3 billion. Capital expenditures amounted to EUR 2.6 billion, R&D expenses to EUR 4.3billion. These figures include those for the high-tech polymers business, which was floated on the stock market as an independent company named Covestro on October 6, 2015. For more information, go to www.bayer.com.
More from Bayer