Published 09-12-12
Submitted by Bayer
Bayer Corporation will be using a new set of reports from Change the Equation (CTEq) to deepen its commitment to action around science, technology, engineering, and mathematics (STEM) learning. 
Vital Signs 2012, which was unveiled today by CTEq, examines student performance and access to educational opportunity, as well as the amount of instructional support schools and teachers receive. The 51 reports cover all 50 states and the District of Columbia.  They include data never available before including college readiness and the cost of remediation in 28 states and offer specific recommendations for each state to improve STEM teaching and learning in grades K-12.
"Through our nearly 20-year-old Making Science Make Sense® program, Bayer has long been committed to improving STEM learning for students starting from the earliest elementary school levels all the way through college," said Lauren Trocano, Manager of Corporate Social Responsibility, Bayer Corporation.  "We are delighted that Change the Equation has taken the lead in providing us with this new data and analysis that we'll use to inform our public education campaign." 
Trocano added, "At Bayer, we are passionate about the future workforce, our business communities, and our country and want every student to have the opportunity to reach his or her full potential. These reports are an important step in the right direction."
The reports found that students are spending less time learning science in many states; most states set a very low standard for proficiency in 8th grade science; and many students do not have access to rigorous STEM courses. In newly analyzed data from the U.S. Department of Education Office of Civil Rights, 25 percent of white students, 35 percent of black students, 29 percent of Hispanic students, 21 percent of Asian students, and 44 percent of American Indian/Alaska Native students attend schools that do not offer calculus. 
"When it comes to improving STEM learning, impatience is a virtue," said Ursula Burns, chairman and CEO of Xerox and a founding Board member of CTEq. "We need to act and we need to act now. This is an extraordinary opportunity for businesses, educators, and state leaders to come together on behalf of our children and our nation."
Despite the richness of the 51 reports, there is still data missing that could answer very important questions about the state of STEM learning.  Therefore, CTEq also released The Next Frontier of STEM Data, a brief that describes critical STEM learning data that were not yet available for the state reports, but that states should begin to cultivate.
To view Vital Signs 2012 and the state reports, visit http://changetheequation.org/stem-vital-signs.
Social Media Users:
Facebook: facebook.com/BayersMSMS
Twitter: twitter.com/BayerUSNews
YouTube: youtube.com/BayerChannel
About Change the Equation
Change the Equation is a nonprofit, nonpartisan, CEO-led initiative that is mobilizing the business community to improve the quality of STEM learning in the United States. CTEq's coalition of members strives to sustain a national movement to improve PreK-12 STEM learning by leveraging and expanding its work focusing on three goals: improving philanthropy, inspiring youth and advocating for change.
About Bayer Corporation and Making Science Make Sense®
Bayer Corporation, headquartered in Pittsburgh, is a subsidiary of Bayer AG, an international health care, nutrition and high-tech materials group based in Leverkusen, Germany. As an inventor company, it sets trends in research-intensive areas. The company's products and services are designed to benefit people and improve their quality of life. The Corporation is committed to the principles of sustainable development and to its role as a socially and ethically responsible corporate citizen. Economy, ecology and social responsibility are corporate policy objectives of equal rank. In North America, Bayer had 2011 net sales of EUR 8,177 million ($11,366 million) and employed 15,800 at year-end. For more information, go to www.bayerus.com.

Making Science Make Sense® (MSMS) is Bayer's company-wide initiative that advances science literacy through hands-on, inquiry-based science education, employee volunteerism and a public education campaign.  Currently, 12 Bayer sites around the U.S. operate local MSMS programs, which together represent a national volunteer corps of more than 1,000 employees. The annual Bayer Facts of Science Education survey series is a component of the MSMS public education/advocacy campaign.  For more information, go to www.bayerus.com/msms.
Forward-Looking Statements
This release may contain forward-looking statements based on current assumptions and forecasts made by Bayer Group or subgroup management. Various known and unknown risks, uncertainties and other factors could lead to material differences between the actual future results, financial situation, development or performance of the company and the estimates given here. These factors include those discussed in Bayer's public reports which are available on the Bayer website at www.bayer.com. The company assumes no liability whatsoever to update these forward-looking statements or to conform them to future events or developments.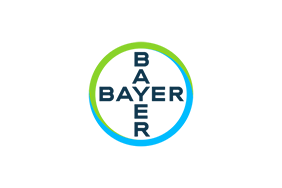 Bayer
Bayer
Bayer: Science For A Better Life
Bayer is a global enterprise with core competencies in the Life Science fields of health care and agriculture. Its products and services are designed to benefit people and improve their quality of life. At the same time, the Group aims to create value through innovation, growth and high earning power. Bayer is committed to the principles of sustainable development and to its social and ethical responsibilities as a corporate citizen. In fiscal 2015, the Group employed around 117,000 people and had sales of EUR 46.3 billion. Capital expenditures amounted to EUR 2.6 billion, R&D expenses to EUR 4.3billion. These figures include those for the high-tech polymers business, which was floated on the stock market as an independent company named Covestro on October 6, 2015. For more information, go to www.bayer.com.
More from Bayer