Published 07-31-12
Submitted by Tiffany & Co.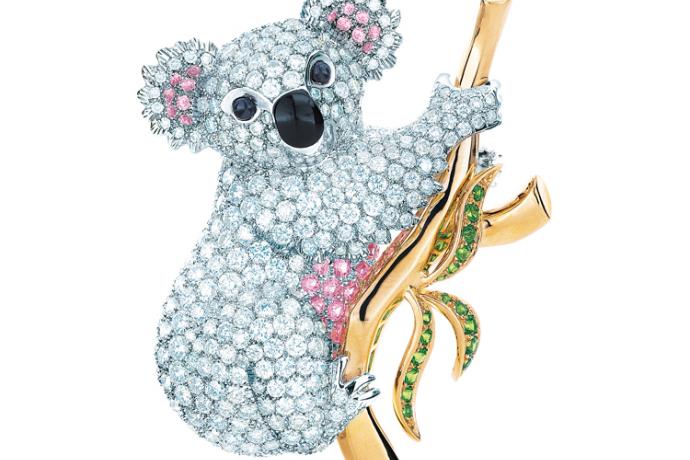 Tiffany koala brooch of diamonds, pink sapphires, tsavorites and onyx in 18 karat yellow and white gold
Tiffany & Co. today released its second annual Corporate Responsibility Report. The full report can be accessed at the company's website (www.tiffany.com/sustainability, #tiffanycsr) and is dedicated to Tiffany's corporate sustainability initiatives and long history of environmental and social responsibility.
"As detailed in the report, corporate responsibility is fully integrated into every aspect of our business," said Tiffany & Co. Chairman and CEO Michael J. Kowalski. "Our commitment to sustainability is embedded in our promise to our customers and embodied by our employees, who deliver a level of excellence established 175 years ago."
The 2011 Corporate Responsibility Report provides an overview of Tiffany's most material environmental and social challenges and opportunities. The following highlights specific areas of the report, which aligns with the Global Reporting Initiative (GRI) and United National Global Compact (UNGC) reporting frameworks. Tiffany joined the UNGC in 2011 to show support for human rights, labor rights, the environment and anti-corruption practices.
Responsible Mining: Tiffany strives to source diamonds, gemstones and metals from mines that conform to high standards of social and environmental responsibility. Tiffany & Co. purchases both rough and polished diamonds that meet its standards for quality and responsible sourcing, and in 2011, Tiffany was able to trace 100% of the rough diamonds received either directly to a known mine or to a supplier that sources from multiple known mines. In addition, the company financed diamond mines in Sierra Leone and South Africa to assure access to high-quality diamonds and increased traceability. Of the precious metals used in its manufacturing facilities, Tiffany was able to trace 98% of metals directly to a known mine or recycler.
Paper and Packaging: At the conclusion of 2011, 100% of suppliers producing Tiffany Blue bags and Tiffany Blue Boxes were Forest Stewardship Council (FSC)-certified.
Supplier Responsibility: The Tiffany & Co. Social Accountability Program helps ensure that vendors protect basic human rights and the environment through a program including internal and third-party audits. All existing high-risk vendors were audited during the 2010–2011 audit cycle.
Governance: In 2011, the Tiffany & Co. Board of Directors adopted the Tiffany & Co. Principles Governing Corporate Political Spending. These principles apply globally to Tiffany & Co. and its controlled affiliates. In voluntarily reporting on corporate responsibility performance Tiffany demonstrates its longstanding industry leadership and continued commitment to the environment and community.
Charitable Giving: Tiffany donated over 2% of pre-tax earnings to charitable purposes, including local community investments and contributions to The Tiffany & Co. Foundation's endowment.
Building Footprint: Tiffany & Co. reduced United States Scope 1 and 2 greenhouse gas emissions by 14.7% per square foot from 2006 to 2011, surpassing its 10% reduction goal. The Tiffany & Co. New York affiliate's headquarters were consolidated into a LEED-CI Platinum office space.
For more details on these highlights and to read the full report, please visit www.tiffany.com/sustainability.
Tiffany & Co. operates jewelry stores and manufactures products through its subsidiary corporations. Its principal subsidiary is Tiffany and Company. The Company operates TIFFANY & CO. retail stores and boutiques in the Americas, Asia-Pacific, Japan and Europe and engages in direct selling through Internet, catalogue and business gift operations. For additional information, please visit tiffany.com or call the shareholder information line at 800-TIF-0110.
TIFFANY, TIFFANY & CO. and T&CO. are trademarks of Tiffany and Company and its affiliates.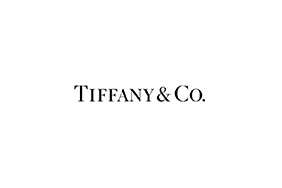 Tiffany & Co.
Tiffany & Co.
Since 1837, Tiffany & Co. has been the world's premier jeweler and America's house of design.
More from Tiffany & Co.