Published 08-01-12
Submitted by Berrett-Koehler Publishers
This is the ultimate insider's guide, from someone who has been at the front lines of corporate change-making at some of the world's biggest companies. Whether you are starting your career or seeking to infuse your current one with meaning and purpose, whether you're a business leader or simply hope to become one, this is the road map you'll need to succeed.
—Joel Makower, Chairman and Executive Editor, GreenBiz Group, and author of Strategies for the Green Economy
With more than 80 percent of the Fortune 500 now publishing "sustainability reports," a new career path has been forged in corporate responsibility. From strategy to data mining to supply chains and communication, this book is the "operator's manual" for this new career path.
For more than two decades, Timothy J. Mohin has worked to improve working conditions, clean up factories, and battle climate change—all while being employed by some of the biggest companies in the world. In Changing Business from the Inside Out he's written the first practical, authoritative insider's guide to creating a career in corporate responsibility.
Mohin recounts colorful case studies from his own career, provides advice on how CSR workers can have greater impact, and even looks into how employees in other corporate functions can make a difference. He details the programs and processes needed to support a comprehensive CSR effort, but perhaps most importantly, he identifies the personal and professional skills needed to navigate corporate politics and get buy-in from skeptical colleagues.
The BP oil spill, the 2008 global financial collapse, and revelations of scandalous working conditions at Chinese electronics supplier Foxconn show why so many are suspicious of promises of corporate responsibility. But slowly and fitfully, corporations are changing. It's not just because of the high cost of making amends and a fear of negative publicity. Consumers are demanding better corporate behavior, and an increasing number of executives are eager to make their organizations more of a force for good. But corporations can't act in responsible ways if no "treehuggers" are working inside the system to lead the effort.
Timothy J. Mohin is director of corporate responsibility at AMD. He formerly held lead CSR positions at Intel and Apple. He began his career at the US Environmental Protection Agency and in the US Senate, where he worked on the Clean Air Act of 1990 and led the development of the National Environmental Technology Act of 1993.
Publication date: August 2012, $24.95, paperback, 264 pages, 6" x 9",
ISBN 978-1-60994-640-1
More Praise for Changing Business from the Inside Out:

At a time when more and more people are entering the workforce with the intention of making a contribution to people and the planet, Tim Mohin has written a timely and important book. Changing Business from the Inside Out provides practical, hands-on advice gleaned from nearly 30 years of experience.  As a Net Impact board member and an experienced business leader, Tim is able to seamlessly weave the critical needs of the business with the desires of today's young people into a valuable guide for a career with impact.
—Liz C. Maw, Executive Director, Net Impact
Tim really delivers on the promise of the book, namely a practical guide to making a positive social or environmental impact while working inside a company.  He has expertly identified many of the key strategies for success in that kind of role as well as the potential missteps that can be taken.  The bonus is that Tim delivers all of this information in a thoroughly engaging manner that conveys his passion for the subject.
—Bruce S. Klafter, Managing Director and Head, Corporate Responsibility and Sustainability, Worldwide Operations, Applied Materials
More than a roadmap for would-be sustainability professionals, Mohin shows any business leader – or anyone looking to influence companies – that to make a lasting impact CSR efforts must align with a firm's core values, tactics must be vetted by key internal and external stakeholders and benefits must ring true with customers. Tim's wit, candor and insight transform this from an operator's manual into good read.  His reputation as a collaborative and seasoned leader jumps off the pages here.
—Mark Newton, Vice President, Corporate Social Responsibility The Timberland Company
Changing Business from the Inside Out is the essential how-to handbook for anyone working in, or aspiring to work in, corporate responsibility. Mohin shares insights, inspiration, and invaluable lessons learned from his 20-year career on the front lines of this evolving field. Many sustainability books tell us why business should be more sustainable; happily, this one tells us how.
—Katie Kross, author of Profession and Purpose: A Resource Guide for MBA Careers in Sustainability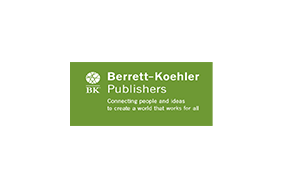 Berrett-Koehler Publishers
Berrett-Koehler Publishers
Berrett-Koehler Publishers is a mission-based, independent publishing company located in Oakland, CA. Berrett-Koehler's (BK) mission is - Connecting People and Ideas to Create a World that Works for All. BK publishes books in the areas of sustainable business, corporate social responsbility, leadership, social justice, politics, economics, and personal development. BK is both a B-Corp and a Benefit Corporation.
More from Berrett-Koehler Publishers