Published 07-16-12
Submitted by 3BL CSRwire
Going Green: Market Reactions to CSRwire News Releases, a recently released report by the University of California, Davis and Berkeley, has been approved for publication in the Journal of Accounting and Public Policy. Conducted by University of California management professors Paul Griffin, Ph.D. and Yuan Sun, Ph.D., the report connects voluntary disclosure and shareholder value.
Their motivation: "A lot of people were saying we need to engage in a climate change strategy but there was little or no evidence that this was improving shareholder value," says Dr. Griffin, adding, "We wanted to look at whether there was an association between voluntary disclosure and shareholder price."
According to the study – which used 10 years of archived news releases on CSRwire to compare the relationship – companies saw significant increases in their stock prices just days after issuing corporate social responsibility [CSR] releases disclosing their greenhouse gas emissions through CSRwire.

Top Findings: It Pays to Disclose Greenhouse Gas Emissions
By using CSRwire as a source for voluntary disclosures comparable over a decade, the study determined: 
Companies' market values increased following CSRwire release: Sample of disclosing companies received an aggregate market value boost following their CSRwire releases of approximately ten billion dollars, independent of differences in public information availability. 
Voluntary green disclosure produce positive returns to shareholders: As predicted, the study found that shareholders on average respond positively to a CSRwire release by 0.468 percent over the three-day window [of the posting].
Small companies tend to benefit more: Shareholders of smaller companies with limited public information availability benefit the most from voluntary green disclosure [with prices increasing as much as 2.32 percent].
Learn more.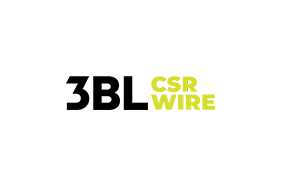 3BL CSRwire
3BL CSRwire
Respected and relied on by journalists, bloggers, business leaders and academics around the world, 3BL CSRwire is a dedicated, real-time source for major news and updates from within the worlds of ESG, corporate social responsibility and sustainability.
3BL CSRwire offers a-la-carte press release distribution to a global network of influential stakeholders and mainstream audiences—perfect for organizations just getting started in CSR or for those looking to get the most out of their corporate communications.
More from 3BL CSRwire