Published 07-12-12
Submitted by Acre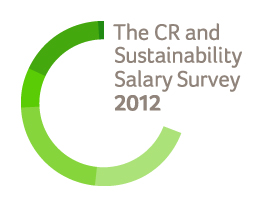 CR & Sustainability Salary Survey
Now in its fourth year, the survey provides insight into the individuals employed in this expanding marketplace, from the types of organisations they work for, to their job functions, salaries and career backgrounds.
The results indicate a positive outlook for the sector in regard to salary, job security and job satisfaction. On average, those working in the Europe (excluding the UK) earn £69,000 followed by £68,010 for North America and £56,360 in the UK.
Almost one quarter of respondents received basic salaries of £80,000 and upwards and 4% were rewarded with salaries in excess of £140,000.
Over 80% of respondents felt that their job security has improved or remained the same over the past 12 months (the same as 2010) with the same number (80%) of respondents satisfied with their jobs. 94% of respondents would recommend a career in the sector.
"A major development over the past 12 months is the increasing number of CEOs that are engaging with sustainability," said Andy Cartland, Founder & Director of Acre Resources. "This coupled with the positive salary trends points to a maturing sector that's gaining in credibility and influence within the corporate structure."
The survey is the result of a collaboration between sustainability recruitment specialists Acre Resources, corporate responsibility consultancy Acona, creative communications agency Flag and the publication Ethical Performance. It was distributed with the assistance of Eco-Business, The Centre for Sustainability and Excellence and CSRwire.
Download the report here.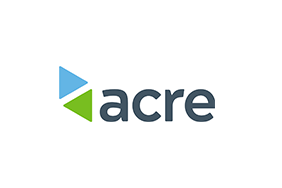 Acre
Acre
​About Acre
At Acre, we work with the most aspirational businesses with potential to make real change; from those who are just starting out to those who are well on the journey to crafting a legacy.

Our 18 years' experience in sustainability recruitment, combined with our extensive global network, enables us to provide talent solutions that are designed to deliver this change.

Through our unique behavioural assessment technology, we understand the types of people, skills and behaviours required to create impact. We can develop these qualities within your existing teams too.

We find talented people and develop their skills to ensure they make a true impact in ambitious, progressive organisations.

Acre. Making companies ready for tomorrow.
More from Acre