Published 07-10-12
Submitted by Export Development Canada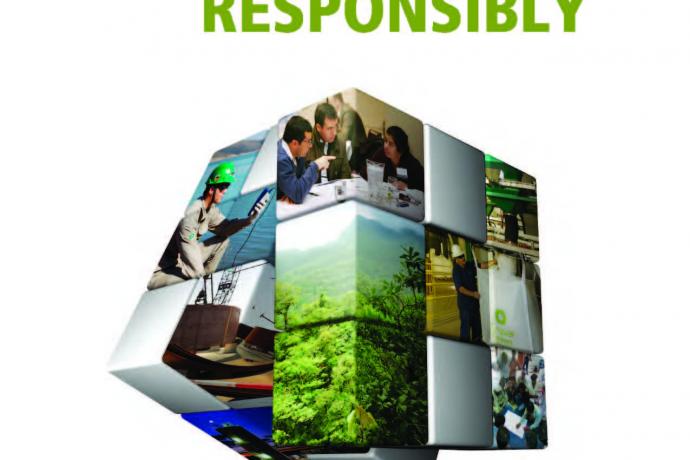 Export Development Canada (EDC), Canada's Export Credit Agency, today issued its Annual Report on Corporate Social Responsibility (CSR). 
The report outlines EDC's key achievements in the areas of business ethics, transparency, the environment, community investment and employee engagement. The report uses the "triple bottom line" approach to measure its environmental, social and economic impact performance.
 ""The theme of this year's report, Building Resilience Responsibly, illustrates that, even during uncertain economic times, an effective CSR program can make a company more resilient, including being the first export credit agency and first Canadian financial institution to be represented on the Steering Committee of the Equator Principles, establishing Clean tech as a corporate priority and developing a more streamlined approach to human rights assessments." said Ms. Schneider. 
Highlights of this year's report include:
more content on EDC's contribution to Canada's GDP and job creation;
an overview of EDC's environmental and social review process for corporate loans; and
feedback from an external advisory group on EDC's CSR reporting practices.
This year's report also provides more case studies in video format to help tangibly illustrate EDC's CSR story.  Three different customer case studies provide insight into their approaches to CSR and how they work with EDC. Dr. Olaf Weber, the EDC Chair in Environmental Finance at the University of Waterloo, provides an overview of his work in this unique area of the integration of the environmental and sustainability issues into business strategy. Signi Schneider, EDC's Chief Corporate Social Responsibility Advisor, provides an overview of 2011 and outlines challenges and opportunities for 2012.
To reduce EDC's operational footprint, this detailed report is only available online. EDC remains committed to improving the transparency of its business operations to a wide range of stakeholders.  View EDC's 2011 CSR Annual Report here: Building Resilience Responsibly.
EDC is Canada's export credit agency, offering innovative commercial solutions to help Canadian exporters and investors expand their international business. EDC's knowledge and partnerships are used by more than 7,800 Canadian companies and their global customers in up to 200 markets worldwide each year. EDC is financially self-sustaining and a recognized leader in financial reporting and economic analysis.
Export Development Canada
Export Development Canada
EDC is a Canadian financial Crown corporation that helps companies go, grow, and succeed in their international business. We do this by providing financing, insurance, bonding, trade knowledge, and matchmaking connections to help Canadian companies sell and invest abroad. EDC can also provide financial solutions to foreign buyers to facilitate and grow purchases from Canadian companies. A financially self-sustaining corporation, EDC is a recognized leader in financial reporting, economic analysis. At EDC, we commit to carry out our mandate in a socially responsible manner consistent with our corporate values.
More from Export Development Canada