Published 07-02-12
Submitted by Bayer
Bayer USA Foundation Executive Director Rebecca Lucore has been named as one of the 100 Women Leaders of STEM by STEMconnector™. The honor includes the publication of a compilation of women across all industries in the United States that have demonstrated leadership and advocacy for STEM (science, technology, engineering and mathematics) education.
100 Women Leaders in STEM is the first annual publication that features and profiles CEOs, presidents from the public and private sectors, leaders in education and key government officials who have demonstrated vision, leadership and progress in advancing STEM education.  As part of her inclusion on this exclusive list, a feature piece written by Lucore, titled "American Women More Than Ready to Take Their Place at the Nation's STEM Table," is featured on the STEMconnector website. In the feature, Lucore explores the underrepresentation of females in STEM fields, detailing findings that prompt discouragement – including "weeding out" classes – and offers real-time examples for solutions on how to effectively reverse the trend.
In addition to her role in the Bayer USA Foundation, Lucore is the chief of staff of Bayer MaterialScience LLC (BMS). Previously, she was head of corporate social responsibility at Bayer Corporation and head of internal communications and employee engagement at BMS. In these capacities, she has been responsible for directing Bayer's STEM education partnerships and was the driving force behind the creation of Bayer's national award winning Making Science Make Sense® program. 
Lucore, who joined Bayer in 1994, has worked with several school districts across the United States to assist them in partnering with local nonprofits and the private sector to implement systemic science education reform. She is Board President of Achieving Student Success through Excellence in Teaching (ASSET) Inc.  In addition, Lucore serves as an advisory committee member for the National Governors Association's STEM Center and chairs the Diversity and Underrepresentation Committee for Change the Equation.
Social Media Users:
Facebook: facebook.com/BayersMSMS
Twitter: twitter.com/BayerUSNews
YouTube: youtube.com/users/BayerChannel
About Bayer Corporation
Bayer Corporation, headquartered in Pittsburgh, is a subsidiary of Bayer AG, an international health care, nutrition and high-tech materials group based in Leverkusen, Germany. As an inventor company, it sets trends in research-intensive areas. The company's products and services are designed to benefit people and improve their quality of life.  The Corporation is committed to the principles of sustainable development and to its role as a socially and ethically responsible corporate citizen. Economy, ecology and social responsibility are corporate policy objectives of equal rank. In North America, Bayer had 2011 net sales of EUR 8,177 million ($11,366 million) and employed 15,800 at year-end. For more information, go to www.bayerus.com.
About STEMconnector ™
STEMconnector™ responds to the demand from the community working in STEM education and workforce development areas for an increased connectivity between entities that are focused on improving the STEM-skilled workforce. Their mission is to provide information and resources that increase communication, encourages collaboration and promotes sustainable and replicable approaches to STEM education interventions. By pursuing this mission they aim to realize efficiency gains through eliminating duplication and quality improvement by sharing best practices.
Find more information at www.BayerUS.com.

Forward-Looking Statements
This release may contain forward-looking statements based on current assumptions and forecasts made by Bayer Group or subgroup management. Various known and unknown risks, uncertainties and other factors could lead to material differences between the actual future results, financial situation, development or performance of the company and the estimates given here. These factors include those discussed in Bayer's public reports which are available on the Bayer website at www.bayer.com. The company assumes no liability whatsoever to update these forward-looking statements or to conform them to future events or developments.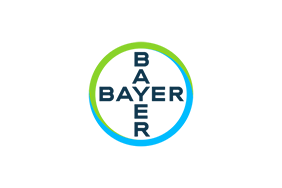 Bayer
Bayer
Bayer: Science For A Better Life
Bayer is a global enterprise with core competencies in the Life Science fields of health care and agriculture. Its products and services are designed to benefit people and improve their quality of life. At the same time, the Group aims to create value through innovation, growth and high earning power. Bayer is committed to the principles of sustainable development and to its social and ethical responsibilities as a corporate citizen. In fiscal 2015, the Group employed around 117,000 people and had sales of EUR 46.3 billion. Capital expenditures amounted to EUR 2.6 billion, R&D expenses to EUR 4.3billion. These figures include those for the high-tech polymers business, which was floated on the stock market as an independent company named Covestro on October 6, 2015. For more information, go to www.bayer.com.
More from Bayer