Published 06-18-12
Submitted by The Conference Board
The 2012 Corporate Community Involvement Conference
The Future is Today: Strategies for Accelerating Business and Social Impact
The Corporate Community Involvement Conference, taking place July 18 through 20 at the Fairmont Copley Plaza in Boston, brings together corporate giving and community engagement leaders and practitioners with like-minded organizations to explore future trends and strategies for accelerating your business and social impact. Attendees will understand how bringing Social Innovation and Social Entrepreneurship into your role can make a meaningful difference in your programs, partnerships and results -- taking your thinking well beyond grant-making and organizing volunteers
Attendees of the conference will:
Discover innovative models, collaborative partnerships, programs and experiences relevant to corporate giving and community outcomes
Learn from successful practitioners and strategists about creating social value
Look at measures very differently
Develop strategies to reshape your role and work
Network
Attendees can customize their individual experience at this conference by choosing interactive workshops specific to your needs while networking with leaders who are making a difference through innovative strategies and approaches.
At the end of the conference, participants will have an individualized plan for moving forward on a local, national, or global level, utilizing new tools, resources and perspectives gained from this conference.
Register for the Pre-Conference Workshop, Designing and Managing a Corporate Contributions Program, being held July 18th − for those new to the field or long-time managers of corporate giving programs who need an overview of the fundamentals. This is an all-day seminar that will explore strategy, guidelines and the role of philanthropy and community involvement. Participants will receive a handbook to help get started.
CSRwire members can save $300 off the attendance fee by using code SW1 at checkout. More details of the conference can be found at www.conferenceboard.org/ccic_2012 or call 212.339.0249.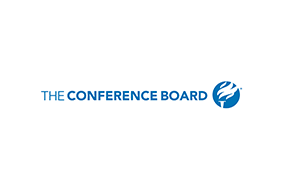 The Conference Board
The Conference Board
The Conference Board is the member-driven think tank that delivers trusted insights for what's ahead. Founded in 1916, we are a non-partisan, not-for-profit entity holding 501 (c) (3) tax-exempt status in the United States. www.conference-board.org
More from The Conference Board