Published 05-31-12
Submitted by The Conference Board
As investors, employees and business partners are increasingly demanding more transparent disclosure of ESG information, companies are increasingly looking at the strategic value of ESG and how to develop new business models and disruptive technologies incorporating ethics, citizenship and sustainability into the core strategy and business principals. 
At The Conference Board 2012 Citizenship and Sustainability Conference, taking place June 20 and 21 at The Fairfax at Embassy Row in Washington, DC, attendees will look at the future of the business model in both developed and emerging world markets with an eye to the impact helpful and disruptive technologies and social forces have on it. In addition, attendees will hear from leading organizations such as Keystone Foods, Altria, Alflac, IP, Westen Union Foundation, Mandarin Hotels Group, BASF, Ingersoll Rand, PWC, Xylem, Timberland, BT, JPMorgan Chase, Nestle Waters, HP, Domtar about subjects such as:
Managing global ethical business behavior
Best CRS Practices – human rights, biodiversity conservation, supply chain
Best practices in motivating consumer behavior change
Strategies around socially responsible investing
Nuclear energy industry and CSR
CSRwire members can save 20 percent off the attendance fee by using code DB1 at checkout.
More details of the conference can be found at www.conferenceboard.org/sustainability2012.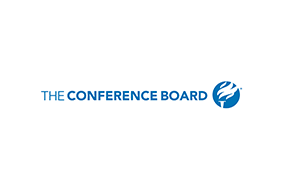 The Conference Board
The Conference Board
The Conference Board is the member-driven think tank that delivers trusted insights for what's ahead. Founded in 1916, we are a non-partisan, not-for-profit entity holding 501 (c) (3) tax-exempt status in the United States. www.conference-board.org
More from The Conference Board