Published 05-30-12
Submitted by Rockwell Automation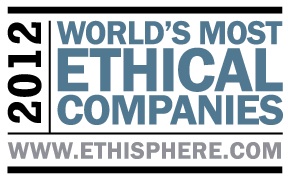 Rockwell Automation (NYSE: ROK) announced today that its 2011 Corporate Responsibility Report is now available online in seven languages -- English, Chinese, French, German, Italian, Portuguese and Spanish. 
The report emphasizes Rockwell Automation's comprehensive approach to sustainability and social responsibility.  The company's practices continue to receive recognition in 2012 such as being named one of the "World's Most Ethical Companies" by the Ethisphere Institute and one of the "100 Best Corporate Citizens" by CR magazine.
"We embrace sustainability and social responsibility as a part of our mission," said Keith D. Nosbusch, Rockwell Automation Chairman and CEO.  "We believe these are important contributors to the long-term success of Rockwell Automation, our colleagues and customers, and the world in which we live."
Rockwell Automation's most recent corporate responsibility report describes positive progress towards a new 2022 energy conservation goal to reduce Scope 1 and 2 CO2-e emissions by 30 percent as normalized to sales.  The company also reported reduced waste generation and water usage.
Other 2011 highlights include a global safety performance that remains best in class when compared to private industry and electronic manufacturing peers and a continued increase in investment in a diverse global supplier base and community philanthropic support.
Also in 2011, Rockwell Automation was named to the Dow Jones Sustainability North America Index as one of the most sustainable companies for the second consecutive year, remained on FTSE4Good Index of Companies, and again was named as a top 100 company in the Justmeans Global 1000 list of Sustainable Performance Leaders.
Rockwell Automation's Corporate Responsibility Update is available online at http://www.rockwellautomation.com/about_us/responsibility.html . To order printed copies, please e-mail RATrustedPartner@ra.rockwell.com.  
About Rockwell Automation
Rockwell Automation, Inc. (NYSE: ROK), the world's largest company dedicated to industrial automation and information, makes its customers more productive and the world more sustainable. Headquartered in Milwaukee, Wis., Rockwell Automation employs over 21,000 people serving customers in more than 80 countries.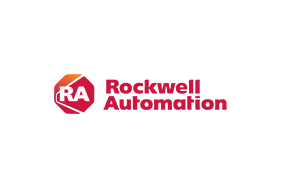 Rockwell Automation
Rockwell Automation
Rockwell Automation Inc. is a global leader in industrial automation and digital transformation. We connect the imaginations of people with the potential of technology to expand what is humanly possible, making the world more productive and more sustainable. Headquartered in Milwaukee, Wisconsin, Rockwell Automation employs approximately 23,000 problem solvers dedicated to our customers in more than 100 countries. To learn more about how we are bringing The Connected Enterprise to life across industrial enterprises, visit www.rockwellautomation.com
More from Rockwell Automation