Published 05-24-12
Submitted by Earth Advertising
The winners of the US Department of Energy's "Apps for Energy" Challenge were announced this week, and New York based VELObill by Zerofootprint, Inc. won 3rd place as the leading app for utility bill visualization. As of today, it is also the lead contender for the popular vote category. There is still time to cast your Public Vote for VELObill through May 31.
Software developers were invited to submit web and mobile apps to help consumers save energy in coordination with the US Department of Energy's Green Button Challenge, launched in January. The program first urged utilities and energy service providers to standardize energy usage data for their customers in a simple downloadable format, known as a "Green Button." The hope was that easy access to energy usage would enable consumers to manage their consumption and make more informed decisions. It's a good example of American ingenuity. To date, energy utilities that signed up for the Green Button serve over 30 million US homes.
Green Button's energy data formatting sparked a wave of creativity among futurists, visionaries and "App" developers that is quickly changing how Americans think about energy. For Dr. Ron Dembo, CEO and Chief Architect of American software company Zerofootprint, this translates to reducing our carbon footprint. "It is time for an "occupy energy" movement, so where better to start than to know and understand what we use?" said Dembo, who authored VELObill. "By standardizing our energy data, Green Button is revolutionizing an antiquated industry and putting consumers in the driver's seat."
Karen Austin, PG&E's chief information officer, was among the panel of experts who picked the winning energy apps in the US Department of Energy's Apps for Energy competition. "VELObill makes it easy and rewarding to use Green Button data," she said. "With just a few clicks, consumers can view their utility usage, measure whether it is high or low, compare it to that of their peers and examine ways to save money.
Test drive VELObill and cast your Public Vote for "Best Energy App"
Zerofootprint developed VELObill: Utility Bill of the Future, specifically for Green Button application. Beyond its engaging, user-friendly interface, a unique feature of VELObill is its cross-platform, which combines Green Button data with other sources allowing peer-to-peer benchmarking and healthy competition. You get your entire energy picture – how much you spent on gas, water and electricity, whether it is up or down from last period, how you compare to your peers and what you could save – all in 30 seconds. Then, it goes a step further to show how to save, who can provide help, and then offers tools to manage your plan of action. More about VELObill: Utility Bill of the Future, from Zerofootprint.
The company invites the public to test drive VELObill, share your comments on Twitter and cast your Public Vote by May 31.
VELObill Test Drive directions:
Go to http://greenbutton.sit.zfp.ca:8080/results/dashboard. Click on "Measure Me" in the lower left nav. Once you arrive, create a demo location in the blue panel on the left. Enter this profile info:
Location Name: My House
ZIP Code: 94920
Peer Group: My Friends
Size: 2000 Sq. Ft.
Occupants: 2
Heating Type: Electricity
Water Heating Type: Fuel
Submit an email and invent a password. Lastly, fill in the following utility account information:
Utility Provider: Pacific Gas and Electric
Utility Number: 9594300521-8
Utility Password: Footprint
For more information, please contact: Zerofootprint Inc., 817 Broadway, 5th Floor, New York, NY 10003.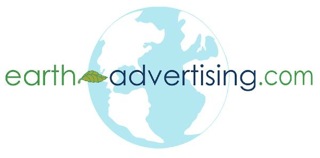 Earth Advertising
Earth Advertising
Earth Advertising's parent company, eFlicks Media, was founded in 1999 to deploy the power of the media to serve an emerging socially and environmentally responsible business community.

We are an interdisciplinary media company focused on creating a global communications platform upon which environmental sustainability can grow and prosper. We promote the growth of products, services and ideas that are genuinely committed to a healthier planet.

Our strategic partnerships with the scientific community, media leaders, research institutes, public officials, and news sources, assure that our campaigns are authentic.

The mission is to create marketing programs and content that inspire and enable businesses, governments and consumers alike to embrace sustainable technologies and practices.

Earth Advertising strives to expand the market share of environmentally safe products, services and habits. Through a vital role in environmental communications around the world, we hope to improve the health of the planet for all living things.
More from Earth Advertising