Published 05-10-12
Submitted by CVS Health
CVS Caremark (NYSE: CVS) today released its 2011 Corporate Social Responsibility (CSR) Report, which provides an overview of the company's commitments to environmental stewardship and diversity, the improvement of patient health outcomes, its continued status as an employer of choice and to helping people – especially children and the underserved – access care and services through its social investments.
Titled Helping People on Their Path to Better Health, this marks the company's fifth annual CSR Report, and it is available online at www.cvscaremark.com/CSR.
"The process of measuring our progress and performance and assessing the outcomes of our efforts to date in such areas as workplace, diversity, governance, products and services and the environment, helps us to be more accountable to our stakeholders," said CVS Caremark President and CEO Larry J. Merlo.  "We're pleased to share this report and the exciting progress we're making, in many different ways, every single day."
In this year's CSR Report, CVS Caremark presents its strategy for reinventing pharmacy for better health and also highlights the company's focus on diversity, both within its own workforce and in active engagement with the communities it serves.  In addition, the report features CVS Caremark's progress related to the goal of reducing its carbon intensity by 15 percent by 2018 through a variety of sustainability measures.  And, for the first time, the report includes an accounting of the company's political contributions and activities.
The CVS Caremark 2011 CSR Report was developed in accordance with the Global Reporting Initiative (GRI) G3 Guidelines, an international framework widely recognized and used by organizations to report on their CSR and sustainability performance. The Company met the GRI criteria required to self-declare a Level B. For more information on GRI, visit http://www.globalreporting.org/.        
About CVS Caremark
CVS Caremark is dedicated to helping people on their path to better health as the largest integrated pharmacy company in the United States. Through the company's more than 7,300 CVS/pharmacy stores; its leading pharmacy benefit manager serving more than 60 million plan members; and its retail health clinic system, the largest in the nation with approximately 600 MinuteClinic locations, it is a market leader in mail order, retail and specialty pharmacy, retail clinics, and Medicare Part D Prescription Drug Plans.  As a pharmacy innovation company with an unmatched breadth of capabilities, CVS Caremark continually strives to improve health and lower costs by developing new approaches such as its unique Pharmacy Advisor® program that helps people with chronic diseases such as diabetes obtain and stay on their medications.  Find more information about how CVS Caremark is reinventing pharmacy for better health at info.cvscaremark.com.
SOURCE CVS Caremark
Eileen Howard Boone, Corporate Communications, +1.401.770.4561; Carolyn Castel, Corporate Communications, Carolyn.castel@cvscaremark.com, +1.401.770.5717; Nancy Christal, Investor Relations, +1.914.722.4704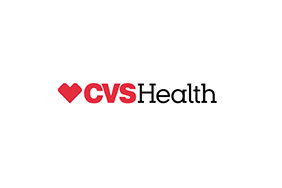 CVS Health
CVS Health
CVS Health (NYSE: CVS), is a pharmacy innovation company helping people on their path to better health. Through our 7,800 retail pharmacies, more than 900 walk-in medical clinics, a leading pharmacy benefits manager with nearly 65 million plan members, and expanding specialty pharmacy services, we enable people, businesses and communities to manage health in more affordable, effective ways. This unique integrated model increases access to quality care, delivers better health outcomes and lowers overall health care costs. Find more information about how CVS Health is shaping the future of health at www.cvshealth.com.
More from CVS Health