Published 05-06-12
Submitted by Bainbridge Graduate Institute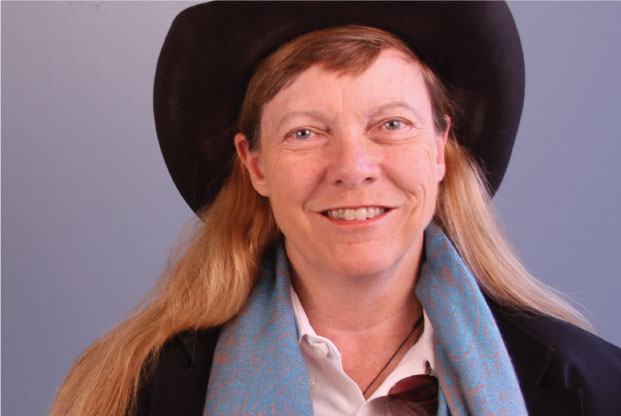 Hunter Lovins, BGI Faculty
Renowned sustainability innovator, Hunter Lovins, will present on an economic model of growth in a talk titled, "Reframing the Global Economy: The Business Case for Gross National Happiness" on Thursday, May 17, 7- 9 p.m., in the Microsoft Auditorium at the Seattle Central Library.
Recently returned from the United Nations meeting,  "Happiness and Well-Being: Defining a New Economic Paradigm," organized by the Permanent Mission of Bhutan, Hunter Lovins, president and founder of Natural Capitalism Solutions, will continue the conversation on Gross National Happiness versus Gross National Product.
"Forward-looking thought leaders such as Lovins are key to this pioneering movement," says Terri Butler, Executive Director of Sustainable Seattle, an organization that, in 2010, started the Seattle Area Happiness Initiative.
Lovins' solution combines international leadership, smart policy at the national level, action by states and provinces, a suite of market-based measures, and a growing commitment by individuals to create a sustainable future balancing social, economic and environmental justice.
Hunter Lovins is a sociologist and lawyer. She also serves as faculty at Bainbridge Graduate Institute. Her most recent book is titled, The Way Out: Kickstarting Capitalism to Save Our Economic Ass. In 2009 Newsweek dubbed her "Green Business Icon" while Time Magazine named her Hero of the Planet in 2000.
Sustainable Seattle and Bainbridge Graduate Institute host Lovins as part of Tools for Tomorrow, a series of events for business professionals interested in the area of sustainability. Registration is available at sustainableseattle.org. Tickets are $15 and $10 for students.
Founded in 1991, Sustainable Seattle is a non-profit organization that promotes sustainability in the Central Puget Sound, nationally, and internationally. Sustainable Seattle creates cutting- edge programs, processes, and leadership that propel people and communities forward in reaching sustainability. Sustainable Seattle's "flavor" of sustainability comes directly from the people of the Central Puget Sound. 
The Bainbridge Graduate Institute (BGI) was the first school to offer an MBA in Sustainable business. Founded in 2002, BGI offers evening and weekend MBA and Certificate programs that thoroughly integrate environmental and social responsibility into every subject of the traditional core business curriculum. BGI works to help other business schools become more sustainable.

Bainbridge Graduate Institute
Bainbridge Graduate Institute
BGI was born when co-Founder and President, Gifford Pinchot, a renowned business consultant, realized the nation's graduate business schools were churning out one-dimensional MBA graduates with solid short-term profit-maximization skills, but lacking a deep understanding of how to integrate social and environmental issues into business decisions.
The Institute's pioneering MBA and certificate programs prepare a diverse group of leaders to build enterprises that are economically successful, socially responsible and environmentally sustainable. The innovative curriculum preserves the rigor of a traditional MBA program, while infusing sustainability - including both environmental and social responsibility - throughout every course.
More from Bainbridge Graduate Institute