Published 05-04-12
Submitted by Mark & Phil
This Friday from 6:30-11pm Solar One and Fourth Arts Block (FAB) will be hosting a Dance Your Values Party in celebration of Shop Your Values Week and its efforts to get New Yorkers to put their money towards real systemic change for a better NYC economy.
The night will be accompanied with great music, awesome giveaways, a cool outdoor setting by the river, tons of tasty food and beer, and the opportunity to help align the moral compass for a better world. The Dance Party will kick off at 6:30pm with live music from electro pop band Strega and $3 beers to anyone who's taken the online pledge at www.shopyourvaluesweek.com.
The music will then be handed over to a Sea to Sun DJ where he'll pump up the bass, and get the party bumping. At 7:30pm the Dance Your Values Dance Off! will begin. The Dance Off! will be a tap-to-award contest where a SYVW team of judges will be going around and tapping people on the shoulder to inform them that they've been dancing their values off. Everyone who is tapped will be asked to meet up at 8:30 and will be awarded one of several prizes.
The prizes include:
1 yr membership to the 14 st Y
3 Davis Worshow Kohler Shower Heads
Babeland adult toys (at the end of the evening)

Lyla rechareable vibrator by lelo
bottle of babelube
Pair of workshop tickets
The event will be held at the Solar One, the ciy's first solar-powered "Green Energy, Arts, and Education Center.
Directions to Solar One:
L train to 1st Ave
Walk north to 20th St., east to the FDR Drive. Cross under the highway and walk north through Stuyvesant Cove Park to the Solar 1 building.
6 Train to 23rd St.
Walk east to the FDR Drive. Cross under the highway and walk south to the Solar 1 Building.
About Solar One
Solar One, the City's first solar-powered "Green Energy, Arts, and Education Center," inspires New Yorkers to become environmentally responsible city dwellers. They do this through a variety of unique programs that seek to reach out to broad sections of the New York City population in order to connect people to the urban environment around them. They provide in-school, education, job training, outreach and cultural programs while also maintaining one of New York's most unique public spaces at Stuyvesant Cove Park
About Fab
Fourth Arts Block (FAB) is a non-profit organization founded in 2001 by cultural and community groups to establish and advance the East 4th Street Cultural District, between 2nd Avenue and Bowery.  FAB provides a variety of services to its member organizations including leading the development and conversion of 100,000 square feet of cultural space, marketing and promotion of the district, as well as offering discount ticketing and other community events and programs.
About Shop Your Values Week
Shop Your Values Week is a week-long citywide sustainable shopping and business initiative that seeks to encourage consumers to shop with their hearts by pledging to shop locally, ethically, and sustainably. Currently 216 local and sustainable businesses have signed on to participate in Shop Your Values Week. These businesses are offering a wide range of incentives such as free samples, storewide discounts, and free admission to special events across NYC free to anyone who takes the online pledge at www.shopyourvaluesweek.com.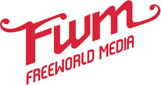 Mark & Phil
Mark & Phil
Mark & Phil provides cause marketing and philanthropic strategy for non-profits and socially responsible companies. Built on the philosophy that all good causes deserve a chance to become great, Mark & Phil acts as an organizations external marketing and philanthropy department. They believe that the future of business should be focused on growing the triple-bottom-line, a no harm approach that will empower people, help the planet, and make a profit.
More from Mark & Phil