Published 05-03-12
Submitted by Mark & Phil
Recently, silicon-alley startup Ethikus set out to make it fun and easy for New Yorkers to align their purchases with their values, and support NYC stores and restaurants that  'do good.' The effort began in September with a pilot program in the East Village that successfully connected conscientious consumers with local stores and restaurants that were giving back to the community, employees, and the environment.
Ethikus realized that to really advance sustainable consumption, they would have to amass the purchasing power of thousands of concerned New Yorkers in a short period of time. They had to create a movement towards sustainable consumption – that movement has become Shop Your Values Week, and it's moving fast!
"New Yorkers always strive to be the best at things," said Jeff Hittner, Co-founder and CEO of Ethikus, "and SYVW is a great example of how the city is leading the fight for an ethical, sustainable, and local economy by putting their hearts where their money is."
Shop Your Values Week is a citywide "do good" event encouraging consumers to shop with their hearts by pledging to shop locally, ethically, and sustainably. As of today, 211 local & sustainable businesses have signed on to participate in Shop Your Values Week by offering incentives to anyone who takes the online pledge. These incentives range from free samples & storewide discounts, to free admission to special events across NYC. 
By signing the pledge, participants agree to the following:
●      Pledge to shop with their hearts from May 3rd – 10th in NYC.
●      Receive discounts at participating stores across NYC & free admission to special events.
●      Help make NYC the flagship example of a local, sustainable, and ethical economy.
Yesterday Manhattan Borough President Scott Stringer announced that he fully supports Shop Your Values Week's initiative towards aligning the moral compass for a better world. Stringer will be in attendance for the May 2nd VIP Kick-off Party.
"New York is a world-class city when it comes to the quality of our local businesses," said Manhattan Borough President Scott Stringer. "Our local businesses owners work hard to support their employees, the community and our environment, and the Shop Your Values initiative helps us support these businesses, by aligning our purchases with our values. I urge all New Yorkers to support the stores and restaurants participating in this effort, so we can maintain our City's position as a leader in sustainability and locally-focused economic growth."
Council Speaker Christine Quinn also endorsed her support for Shop Your Values Week today. "At the Council we understand that small businesses are the backbone of our City and that we must work to ensure that more and more New Yorkers are shopping locally," said Council Speaker Quinn.
"New Yorkers always strive to be number one in everything we do and now we need to lead the charge and set the standard high as America's most healthy and sustainable local economy. I applaud all the businesses involved and the Shop Your Values Week campaign for their efforts to incorporate sustainability and community concerns into their business models and hope that more of our city's businesses will follow their lead."
Shop Your Values Week also has several community partner organizations that have helped bring this movement to fruition. Some of the major contributors include Meatless Monday, Just Food, BSR, Eco Biz NYC, Green Map NYC, Fab NYC, Solar One, Realty Collective, Social Innovators Collective, Nona Brooklyn, M&M Pest Control,  Green Mountain Energy, ThinkEco, Just Food, GrowNYC, Epicurean Management, 14th Street Y, IOBY, Brooklyn Food Coalition, Eat Well Guide, Restaurant Opportunities Center of NY, COMMON, and the Bard MBA in Sustainability.
Shop Your Values Week will be running from May 3rd - 10th, 2012. More information can be found at http://www.shopyourvaluesweek.com.
About Ethikus:
Ethikus surveys and maintains a database of local NYC establishments based on their day-to-day practices in community engagement, employee care, product sourcing and environmental mitigation. With Ethikus, conscientious consumers can find and choose local businesses that share their values, from composting to energy efficiency, employee healthcare to community donations, and more. The intention of Ethikus is to inspire a movement towards sustainable consumption on a large scale by removing the primary barriers to better purchasing decisions - lack of information, perceived higher prices and complacency.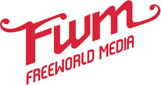 Mark & Phil
Mark & Phil
Mark & Phil provides cause marketing and philanthropic strategy for non-profits and socially responsible companies. Built on the philosophy that all good causes deserve a chance to become great, Mark & Phil acts as an organizations external marketing and philanthropy department. They believe that the future of business should be focused on growing the triple-bottom-line, a no harm approach that will empower people, help the planet, and make a profit.
More from Mark & Phil