Published 05-02-12
Submitted by Earth Advertising
The World Energy Forum  is holding a high-level international conference of leaders from all energy sectors commemorating the 2012 United Nations International Year of Sustainable Energy for All.  This historical event will take place October 22-24, 2012 in Dubai, the United Arab Emirates, with a three-day program of high-level round tables, plenaries, network events, World Energy Awards, country pavilions and exhibitions, and visits to Dubai's smart buildings.
Under the patronage of His Highness Sheikh Mohammed Bin Rashid al Maktoum, Vice President and Prime Minister of the United Arabs Emirates and Ruler of Dubai, all interested parties and stakeholders are invited. "We in the UAE greatly value this opportunity to share with the world leaders and decision makers, our vision for peace, stability and sustainable development," His Highness said.
Participants including Heads of State and Energy Ministers of the United Nations member states, international organizations, and business leaders, will exchange new ideas on global energy issues of paramount importance. The discussions will highlight national and international policies, technological innovations, and business and industry opportunities while exploring ways to strengthen public-private partnerships across diverse sectors of energy.
The conference will also serve as a unique opportunity for all energy sectors to work together toward social responsibility for the underserved, including an estimated one and a half billion people without electricity. Often in areas where energy services are available, millions of poor people are still unable to pay for them.
"Energy is fundamental to the hopes and aspirations of all humanity," said Dr. Harold Hyun-Suk Oh, Chairman and Founder of the World Energy Forum. "Poverty eradication largely depends on energy availability. Access to modern energy services is essential to economic and social development across the globe."
A comprehensive gathering of this kind is critical in a world where distribution of energy varies dramatically, and availability of solar, wind, fuel, gas, biomass, and hydropower is geographically diverse. Because energy is so broad of a discipline, it will take this wide range of participants from all walks of life to reach the full potential for understanding and solving complex issues. While tapping into many energy sources is critical to a healthy future, the top priority of the World Energy Forum is to harness an untapped infinite resource: intellectual capital.
"I welcome you, whether in the area of energy, water, health, education, innovation, planning, policy or technology, to participate and share your ideas with others at the World Energy Forum for a more affordable, cleaner, and safer energy mix," said Dr. Harold Oh.
Today's global energy community presides over an important juncture in human history when we are facing serious planetary challenges. Economic, social, and environmental choices we make now will greatly impact those who will inherit the Earth after us. The world is searching for new ways to guide us to the future. The World Energy Forum will help provide the road map.
The World Energy Forum 2012 international conference and exhibition is designed to be inclusive, offering an opportunity to all participants to showcase new ideas and achievements. For more information please email World Energy Forum or call 212.759.3185. Register here
Subscribe to the World Energy Monitor for updates on the event, and other ways to participate in this important conversation.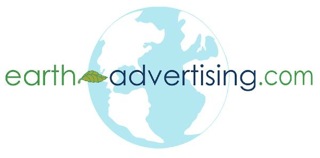 Earth Advertising
Earth Advertising
Earth Advertising's parent company, eFlicks Media, was founded in 1999 to deploy the power of the media to serve an emerging socially and environmentally responsible business community.

We are an interdisciplinary media company focused on creating a global communications platform upon which environmental sustainability can grow and prosper. We promote the growth of products, services and ideas that are genuinely committed to a healthier planet.

Our strategic partnerships with the scientific community, media leaders, research institutes, public officials, and news sources, assure that our campaigns are authentic.

The mission is to create marketing programs and content that inspire and enable businesses, governments and consumers alike to embrace sustainable technologies and practices.

Earth Advertising strives to expand the market share of environmentally safe products, services and habits. Through a vital role in environmental communications around the world, we hope to improve the health of the planet for all living things.
More from Earth Advertising