Published 04-26-12
Submitted by American Express
Forty historic New York places representing all five boroughs were announced today as finalists competing for $3 million in grants through Partners in Preservation, a collaboration between American Express and the National Trust for Historic Preservation.
The City's first-ever citywide preservation effort powered by social media will allow the public to vote online for the preservation projects most important to them. Through May 21, 2012, New Yorkers, and anyone who loves New York, will help give away up to $1 million in grants by voting at www.PartnersinPreservation.com or www.Facebook.com/PartnersinPreservation. 
Participants can vote once a day, every day, for the same site or for different sites.  The top four vote-getters, to be announced May 22, are guaranteed to receive grants for their preservation projects.  A Partners in Preservation advisory committee of community and preservation leaders, will select sites that will receive the rest of the $3 million in grants.
"I am delighted that Partners in Preservation has chosen New York City this spring," said Mayor Michael R. Bloomberg. "Preserving the 40 sites, historic gems in all five boroughs, will help save the places that matter to people. Historic preservation is a key in neighborhood development, as well as expanding economic vitality and sustainability. Historic buildings help define the personality of our city and draw residents, tourists and entrepreneurs.

"I urge all New Yorkers and anyone who loves New York to vote every day, from today through May 21, for the preservation projects most important to them to help determine which will get the largest of $3 million in grants from American Express and the National Trust for Historic Preservation."
"American Express has called New York City home since 1850, when the company opened its first storehouses in lower Manhattan along with stables to shelter the horses that powered our freight-forwarding business," said Kenneth Chenault, chairman and CEO of American Express. "As long-term New Yorkers, we have a special interest in helping to ensure that future generations can enjoy the historic buildings and landmarks that help preserve our neighborhoods and our rich cultural heritage."
 "Partners in Preservation has a strong track-record of mobilizing local preservationists, so it's fitting that this year the program is in a city that personifies grassroots preservation," said Stephanie Meeks, president, the National Trust for Historic Preservation. "Since its inception, the program has not only raised awareness about some of the nation's most treasured historic sites, but also empowered local preservationists across the country to take action in their communities. Everyday citizens' preservation efforts are critical to saving places that are important to us all, retaining the character of communities and expanding economic vitality."
The campaign kicked off with the announcement of the sites at an event held at The Metropolitan Museum of Art which was headlined by singer and actress Katharine McPhee. Ms. McPhee was on hand to perform the Frank Sinatra classic "New York, New York" with an interactive 3D hologram backdrop of the competing sites. 
To encourage voting, a "Preservation Station" vehicle will travel around New York City throughout the voting period, giving New Yorkers the opportunity to get their photos taken against the backdrop of their favorite sites and have those pictures projected onto buildings.  To find out where the "Preservation Station" will be, follow @PartnersinPres and @AmericanExpress on Twitter.
On May 5-6, the 40 sites will host an open-house weekend for the public to visit and cast votes. Admission will be free or discounted and sites will be campaigning for votes with rich programming providing details and background on their histories. Foursquare users who follow the National Trust for Historic Preservation and check-in at select historic places across the U.S., including any of the 40 Partners in Preservation sites, during the voting period can earn the Preservation Nation badge to show their support of preserving New York's iconic historic places.
The 40 historic places in New York City competing for the $3 million in grants are:
Alice Austen House Museum, Staten Island
Apollo Theater, Manhattan
Astoria Pool, Queens
Bartow-Pell Mansion Museum, Bronx
Brooklyn Public Library, Central Library, Brooklyn
Brown Memorial Baptist Church, Brooklyn
Caribbean Cultural Center, Manhattan
City Island Nautical Museum, Bronx
Cleopatra's Needle, Manhattan
Coney Island B&B Carousell, Brooklyn
Congregation Beth Elohim, Brooklyn
Duo Multicultural Arts Center, Manhattan
Ellis Island Hospital Complex, Manhattan
Erasmus Hall Campus, Brooklyn
Federal Hall National Memorial, Manhattan
Flushing Town Hall, Queens
Gateway National Recreation Area, Brooklyn 
Greenpoint Manufacturing and Design Center, Brooklyn
Guggenheim Museum, Manhattan
Helen Hayes Theatre, Manhattan
Henry Street Settlement, Manhattan
High Line, Manhattan
Intrepid Sea, Air & Space Museum, Manhattan
Japan Society, Inc., Manhattan
Jefferson Market Library, Manhattan
Louis Armstrong House Museum, Queens
Lower East Side Tenement Museum, Manhattan
Mind-Builders Creative Arts Center, Bronx
Museum of the City of New York, Manhattan
New York Botanical Garden, Bronx
Our Lady of Mount Carmel Society of Rosebank, Staten Island
Queens County Farm Museum, Queens
Rocket Thrower, Queens
Rossville African Methodist Episcopal Zion Church, Staten Island
Smithsonian National Museum of the American Indian, Manhattan
St. Mark's Church in the Bowery, Manhattan
Staten Island Museum at Snug Harbor, Staten Island
Tug Pegasus & Waterfront Museum Barge, Brooklyn
Weeksville Heritage Center, Brooklyn
Woodlawn Cemetery, Bronx
About Partners in Preservation
Partners in Preservation is a program in which American Express, in partnership with the National Trust for Historic Preservation, awards preservation grants to historic places across the country. American Express has committed more than $15 million to Partners in Preservation, helping historic sites in six cities to date, which includes preservation projects in San Francisco, Chicago, New Orleans, Boston, Seattle and Saint Paul/Minneapolis and has engaged more than a million people. 
Through this partnership, American Express and the National Trust for Historic Preservation seek to increase the public's awareness of the importance of historic preservation in the United
States and to preserve America's historic and cultural places. The program also hopes to inspire long-term support from local citizens for the historic places at the heart of their communities. For more information, visit Facebook.com/PartnersinPreservation or PartnersinPreservation.com, or follow us on Twitter at Twitter.com/PartnersinPres.
About American Express
American Express is a global services company, providing customers with access to products, insights and experiences that enrich lives and build business success. Historic preservation has long been the hallmark of American Express's involvement in the community, reflecting the company's recognition of the importance of cultural sites and monuments as symbols of national and local identity, and the role that their preservation can play in attracting visitors and revitalizing neighborhoods. Learn more at americanexpress.com and connect with us on facebook.com/americanexpress, foursquare.com/americanexpress, linkedin.com/companies/american-express, twitter.com/americanexpress, and youtube.com/americanexpress.
About the National Trust for Historic Preservation
The National Trust for Historic Preservation, a privately funded nonprofit organization, works to save America's historic places to enrich our future. www.PreservationNation.org
Voting starts 11:01AM ET 4/26/12, ends 11:59PM ET 5/21/12. Must be at least 13 to vote. Limit one (1) vote per person/email address per calendar day. See Voting Terms, which govern, for complete details.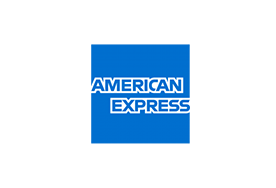 American Express