Published 04-25-12
Submitted by Toronto Sustainability Speaker Series (TSSS)
"We can't afford it right now."
"We don't see a business case."
"It's not one of our current strategic objectives."
"There aren't the resources to devote to such initiatives."
How many sustainability professionals have faced objections like these when trying to move a sustainability initiative forward?
One hundred and twenty sustainability champions gathered at the offices of Bennett Jones LLP in Toronto, Ontario, on February 16, 2012, to participate in an Objection Handling Workshop for Sustainability Professionals conducted by Bob Willard, author of The Sustainability Advantage – and the updated The New Sustainability Advantage.
Today, Toronto Sustainability Speaker Series releases its much anticipated TSSS Objection Handling Discussion Paper, which presents both general and specific strategies to assist sustainability professionals in addressing and overcoming any objections they encounter.
Winning over Sustainability Skeptics
 Are you unsure of whether sustainability truly has the potential to positively impact the bottom line?  Do you have a colleague or a friend who just doesn't understand the business case for sustainability?  This paper is perfect for sustainability skeptics who will find compelling responses to their concerns along with concrete examples from experienced practitioners in the field.
Implementing Sustainability
For sustainability advocates, this paper will offer you critical objection handling tactics and empower you with specific strategies to sway any remaining skeptics.  The paper not only outlines how to 'win over' objectors, but also details how to effectively present and implement sustainability initiatives through an understanding of people's psychological mindsets and the principles of organizational change.  You will find critical insights from a wide range of business professionals and key pieces of actionable advice from Willard. 
Download your free copy today!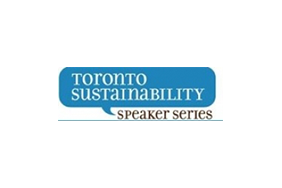 Toronto Sustainability Speaker Series (TSSS)
Toronto Sustainability Speaker Series (TSSS)
Toronto Sustainability Speaker Series (TSSS) is a live and online community that promoting dialogue and problem solving among sustainability thought leaders. Our events occur 8-9 times each year and act not only as a learning opportunity but also as a networking forum for individuals to come together as allies and partners in efforts to promote sustainable business practices.