Published 04-24-12
Submitted by Earth Advertising
Join a lively discussion with founders and leaders of socially and environmentally responsible businesses as we explore the opportunities and obstacles of growing an equitable green economy for all.
The event will feature key members of triple bottom line (people, planet, profit) business organizations sharing valuable experience from the field, as we discover together new ways for socially responsible enterprises to engage in Rio+20, and the future we want. Featured participants include members of:
American Sustainable Business Council
B Lab
BALLE (Business Alliance for Local Living Economies)
CSRwire
Green America
Social Venture Network
Temple of Understanding
Space is limited. RSVP to jkirby@templeofunderstanding.org.
When: Tuesday May 1, 1:00pm - 3:00pm
Where: Church Center at the United Nations, 10th floor, 777 UN Plaza, New York
*Sponsored by CSRwire, the most trusted source for quality corporate social responsibility and sustainability news, views and trends.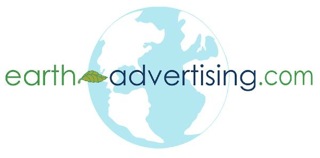 Earth Advertising
Earth Advertising
Earth Advertising's parent company, eFlicks Media, was founded in 1999 to deploy the power of the media to serve an emerging socially and environmentally responsible business community.

We are an interdisciplinary media company focused on creating a global communications platform upon which environmental sustainability can grow and prosper. We promote the growth of products, services and ideas that are genuinely committed to a healthier planet.

Our strategic partnerships with the scientific community, media leaders, research institutes, public officials, and news sources, assure that our campaigns are authentic.

The mission is to create marketing programs and content that inspire and enable businesses, governments and consumers alike to embrace sustainable technologies and practices.

Earth Advertising strives to expand the market share of environmentally safe products, services and habits. Through a vital role in environmental communications around the world, we hope to improve the health of the planet for all living things.
More from Earth Advertising