Published 04-20-12
Submitted by Bayer USA Foundation
Bayer Corporation today announced that it is providing monetary support for disaster relief efforts through a $25,000 donation from the Bayer USA Foundation to the American Red Cross of Southwestern Indiana. The state of Indiana was among several states affected by tornadoes on March 2, 2012, which caused extensive damage to rural communities such as Henryville, Clarksville and Newburgh, leaving thousands homeless.
Bayer has nearly 600 employees at three site locations in Indiana, representing Bayer's three subgroups and service group – Bayer CropScience, Bayer HealthCare, Bayer MaterialScience, and Bayer Business & Technology Services.
"When devastation takes place in the form of natural disasters, being able to provide assistance to families in a time of need is important and necessary to help get families and the community back on their feet," said Rebecca Lucore, Executive Director, Bayer USA Foundation.
The American Red Cross of Southwestern Indiana has been supporting those affected by the tornado and ensuring their emergency needs of food, clothing, shelter, recovery supplies and other financial means are met.
About Bayer USA Foundation
The Bayer USA Foundation is an endowed 501(c)(3) entity and is the primary source of Bayer Corporation's philanthropy in the United States.  With a programmatic focus on the environment and sustainability; education and workforce development; arts and culture; and health and human services, the foundation creates and supports organizations that improve communities in which Bayer employees live and work, as well as society at large.  The Bayer USA Foundation is one of three Bayer foundations worldwide, including the Bayer Science & Education Foundation and the Bayer Cares Foundation.
About Bayer Corporation
Bayer Corporation, headquartered in Pittsburgh, is a subsidiary of Bayer AG, an international health care, nutrition and high-tech materials group based in Leverkusen, Germany. The company's products and services are designed to benefit people and improve their quality of life.  The Corporation is committed to the principles of sustainable development and to its role as a socially and ethically responsible corporate citizen. Economy, ecology and social responsibility are corporate policy objectives of equal rank. In North America, Bayer had 2011 net sales of EUR 8,177 million ($11,366 million) and employed 15,800 at year-end. For more information, go to www.bayerus.com.
For Social Media Users:
Twitter: twitter.com/BayerUSNews
YouTube: youtube.com/BayerChannel
Facebook: facebook.com/BayersMSMS
Forward-Looking Statements
This news release may contain forward-looking statements based on current assumptions and forecasts made by Bayer Group or subgroup management. Various known and unknown risks, uncertainties and other factors could lead to material differences between the actual future results, financial situation, development or performance of the company and the estimates given here. These factors include those discussed in Bayer's public reports which are available on the Bayer website at www.bayer.com. The company assumes no liability whatsoever to update these forward-looking statements or to conform them to future events or developments.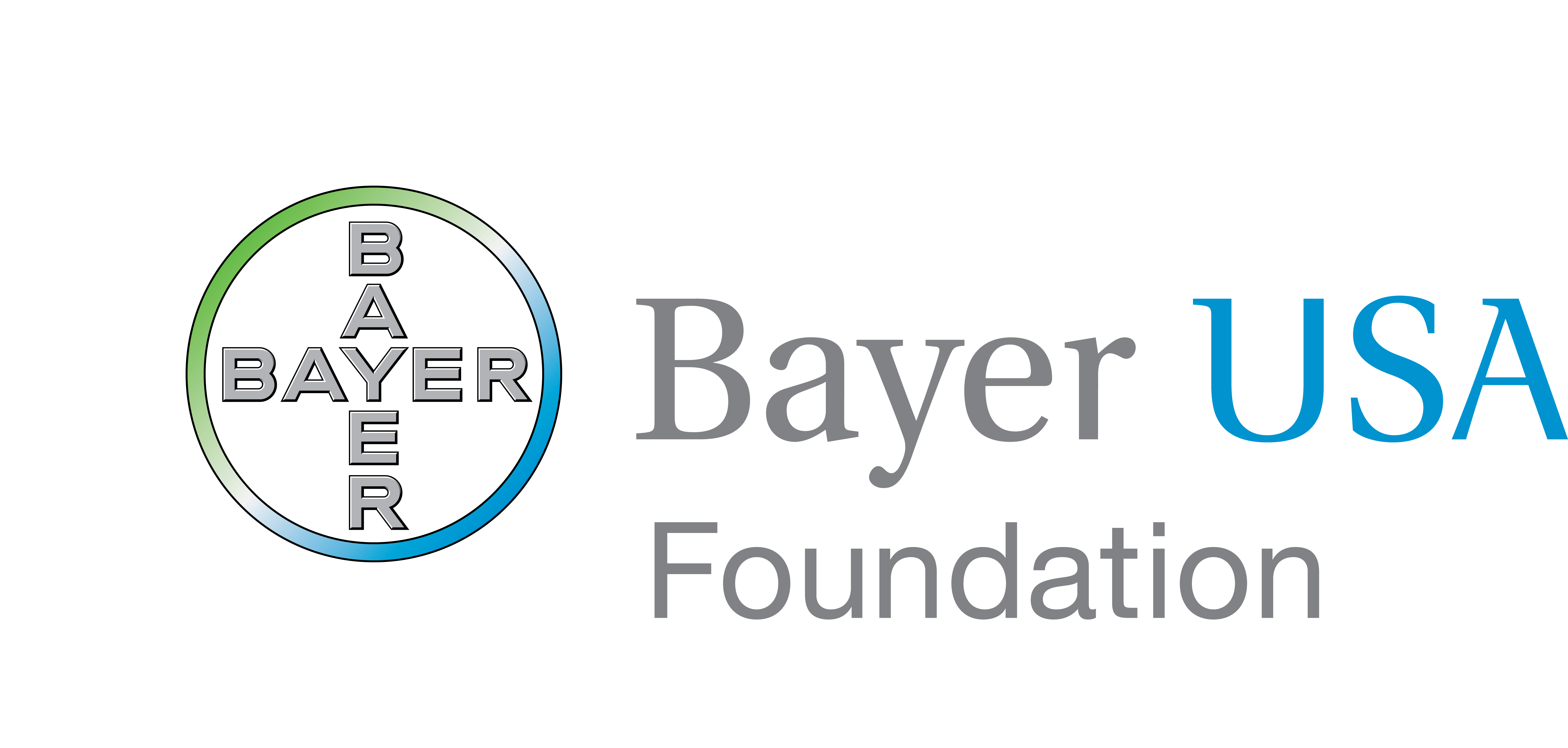 Bayer USA Foundation