Published 04-12-12
Submitted by Nestlé S.A.
Nestle believes that for a business to be successful over the long-term it must create value for society alongside value for shareholders. The company calls this Creating Shared Value. Through Nestlé's Creating Shared Value reporting, it aims to share information transparently about its long-term positive impact on society and how this is intrinsically linked to the creation of Nestlé's long-term business success.
Nestlé has just released its Global Creating Shared Value Report, outlining progress and challenges in the company's key focus areas of nutrition, water and rural development, as well as performance in environmental sustainability and compliance.
This year Nestlé has reported to GRI A+ level and are pleased to be the first global food company to do so for its global report. 
Nestlé's reporting covers not only the CSV target areas of water, nutrition and rural development but also the newly included areas of human rights, diversity, climate change, biodiversity and corruption. 
To read the full report, please visit:
http://www.nestle.com/Common/NestleDocuments/Documents/Library/Documents/Corporate_Social_Responsibility/2011-CSV-Report.pdf
The summary report this year focuses on Nestlé's response to the water challenge. The UN Global Compact's CEO Water Mandate has informed the structure of the Water section of the Report, as Nestlé details its efforts against the Mandate's key elements (public policy, collective action, direct operations, supply chain and community engagement).
To read the summary report, please visit: http://www.nestle.com/Media_Center/Interactive_CSV_2011/index.html
All Creating Shared Value materials including photos, videos and case studies are available on Nestlé's website: http://www.nestle.com/csv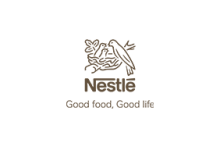 Nestlé S.A.