Published 03-29-12
Submitted by CVS Health
CVS Caremark announced today it would outline its unique position to help older Americans on their path to better health and senior-focused initiatives at Aging in America, the 2012 Annual Conference of the American Society on Aging, which is being held in Washington, D.C., this week.
CVS Caremark will participate in a number of panels and workshops over the course of the conference that will showcase the company's past, present and future focus on the rapidly-expanding over-55 population. The Company will also introduce a general session on the Political Landscape and Older Adults featuring House Democratic Leader Nancy Pelosi, U.S. Rep Allyson Y. Schwartz (D-Penn.) and Assistant Secretary for Aging Kathy Greenlee.
CVS Caremark continues to focus on being a leader on issues that are important to seniors, both as a pharmacy innovation company uniquely positioned to help patients improve their health while lowering their health care costs, and as an employer that believes that "talent is ageless." The number of CVS Caremark mature workers aged 50 and over has grown from 6 percent in the 1990s to approximately 20 percent today. Acknowledging this, CVS Caremark continues to work with public-private partnerships at the local, state and national levels, to recruit mature workers into all facets of its workforce.
"CVS Caremark believes that mature workers are invaluable colleagues in the workplace and also play an instrumental role in our continuing commitment to provide innovative solutions for our mature customers," said David Casey, Vice President, Workforce Strategies and Chief Diversity Officer, CVS Caremark.
The company is also actively promoting the concept of a "pharmacy home," which is especially vital for older patients who take two to three times as many prescription medications. CVS Caremark's extensive research around medication adherence has shown that when patients use one pharmacy to fill all of their medications, they are more likely to take their medications as prescribed and can lower their health care costs by thousands of dollars annually.
"We have a unique understanding of what older Americans want from a pharmacy innovation company like CVS Caremark, and how to deliver on that promise. As we reinvent pharmacy, we intend to continue to be an active health care partner to the 10,000 people a day who turn 65 in this country," added Casey. "Our participation in this conference reflects how passionate we are about that."
About CVS Caremark
CVS Caremark is the largest pharmacy health care provider in the United States with integrated offerings across the entire spectrum of pharmacy care. We are a pharmacy innovation company, uniquely positioned to engage plan members in behaviors that improve their health and to lower overall health care costs for health plans, plan sponsors and their members. CVS Caremark is a market leader in mail order pharmacy, retail pharmacy, specialty pharmacy, and retail clinics, and is a leading provider of Medicare Part D Prescription Drug Plans. As one of the country's largest pharmacy benefits managers (PBMs), we provide access to a network of more than 65,000 pharmacies, including more than 7,300 CVS/pharmacy® stores that provide unparalleled service and capabilities. Our clinical offerings include our signature Pharmacy Advisor™ program as well as innovative generic step therapy and genetic benefit management programs that promote more cost effective and healthier behaviors and improve health care outcomes. General information about CVS Caremark is available through the Company's website at http://info.cvscaremark.com.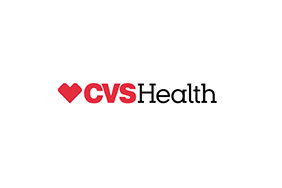 CVS Health
CVS Health
CVS Health (NYSE: CVS), is a pharmacy innovation company helping people on their path to better health. Through our 7,800 retail pharmacies, more than 900 walk-in medical clinics, a leading pharmacy benefits manager with nearly 65 million plan members, and expanding specialty pharmacy services, we enable people, businesses and communities to manage health in more affordable, effective ways. This unique integrated model increases access to quality care, delivers better health outcomes and lowers overall health care costs. Find more information about how CVS Health is shaping the future of health at www.cvshealth.com.
More from CVS Health