Published 03-29-12
Submitted by EcoMedia
Dozens Of Projects Have Been Funded in the Last Seven Months by Advertisers such as Chevrolet, Ford, Energizer, Waste Management, Cirque du Soleil, and Boston Scientific, as Momentum and Scope of the EcoAd Program Grows
CBS's EcoMedia announced today that it has signed new agreements with several national nonprofit organizations, greatly expanding its ability to fund ad-supported environmental projects in communities across the nation. The National Fish and Wildlife Foundation (NFWF), Waterkeeper Alliance, Forest Stewardship Council, Enterprise Community Partners and Volunteers of America now join the Trust for Public Land and National Association of Counties as partners in the EcoAd program. Through the purchase of an EcoAd, advertisers are able to directly help fund bricks-and-mortar projects in local communities, creating jobs, saving taxpayers dollars and reducing carbon emissions.
Through these new partnerships, some of the nation's most respected and effective nonprofit organizations are collaborating with EcoMedia to identify key projects that will most benefit from receiving advertising dollars through EcoMedia's EcoAd program. Projects already completed include lighting retrofits; solar arrays; tree plantings and organic gardens; new urban parks; the development of open spaces; and water quality improvement projects, all of which will generate energy efficiency, taxpayer savings and public enjoyment.
Click to watch vignettes for some recent projects, including Hope Manor Veteran's Housing in Chicago; Hull Middle School in Torrance, Calif.; Tel-Hi Community Center in San Francisco; and American River Parkway in Sacramento.
"This latest group of collaborative alliances is just the tip of the iceberg," predicted Paul Polizzotto, President and Founder of EcoMedia. "In the coming months, we expect to attract dozens of additional, high-profile advertisers to EcoMedia — and to announce a major expansion of the program itself. It's exhilarating to see our vision come to life and it is so gratifying to have a hand in improving the quality of life in communities across America."
"NFWF has worked with hundreds of public and private partners since 1984 to generate over $2 billion for conservation," said Jeff Trandahl, executive director and CEO of National Fish and Wildlife Foundation. "But EcoMedia is unique in leveraging funding from the sale of advertising and putting it to work to help protect America's wildlife and habitats from the serious threats that face our great places today.  NFWF is proud to be working as a partner with the EcoAd program and we have great expectations for the projects we will make possible together."
"Our alliance with EcoMedia epitomizes the benefits of the public-private partnership business model, and I look forward to seeing the EcoAd program grow and expand," stated Robert Kennedy, Jr., President of Waterkeeper Alliance and Senior Attorney for National Resources Defense Council. "Instead of waiting for someone else to create green jobs, cut carbon emissions and deliver environmental benefits to cities and communities across the country, CBS and EcoMedia have taken a bold entrepreneurial leap and made it happen.  Theirs is a pioneering vision: to provide significant financial support for the work of nonprofits through advertising dollars, and we've never needed this kind of ingenuity and resourcefulness more."
"We commend EcoMedia for its determination to help fund responsible forest management through its EcoAd program," said Corey Brinkema, President of the Forest Stewardship Council. "We welcome this opportunity to partner with EcoMedia and the advertisers of CBS to drive improvements on the ground in forests all across America. We know they share our belief that we have a duty to use our forest resources sustainably and conscientiously."
"In 2004, we set out to prove that it was possible to bring the health, economic and environmental benefits of green building to low-income communities nationwide," said Terri Ludwig, President and CEO of Enterprise Community Partners. "Enterprise has a strong commitment to reducing energy dependence and decreasing utility costs for low-income families, and we're gratified that our partners at EcoMedia are joining us in that commitment.  Working with funding from EcoAd advertisements is going to help make that possible."
"Volunteers of America has been helping those in need rebuild their lives and reach their full potential for more than 115 years," said Mike King, President and CEO of Volunteers of America. "As the nation's largest and most experienced nonprofit provider of quality low-income housing, we are excited to partner with EcoMedia and CBS advertisers to deliver services that maximize the use of green technologies while supporting and empowering the most vulnerable populations in our country."
CBS EcoMedia's EcoAd advertising program has grown exponentially since its launch early last year. Since then, an ever increasing number of advertisers have purchased media time through the EcoAd program, which enjoys broad support within the environmental community.  As a result, EcoAd advertisements have helped to fund dozens of bricks-and-mortar projects, creating jobs, saving taxpayer dollars and making a positive impact in communities across the United States.  Recent beneficiaries include San Francisco Parks, Recreation & Open Spaces; Environmental Charter School, Miami-Dade County Parks & Recreation; Phyllis Wheatley Community Center, Denver Parks & Recreation; the Maryland Zoo; Torrance Unified School District; Hope Manor housing for homeless veterans in Chicago; and the City of Long Beach, Calif. 
In further evidence of EcoMedia's continuing national momentum, the EcoAd program was recently named a finalist for the 2012 Edison Best New Product Awards™ for leading Social Innovation within the Innovative Services category. In addition, the EcoAd advertising program has been granted expedited special status by the Commerce Department's U.S. Patent and Trademark Office, which will fast-track the program's patent application under its Green Technology Pilot Program.
Additional EcoMedia environmental projects will be announced in the coming weeks and months.
About CBS EcoMedia Inc.
At EcoMedia, we're propelled by the desire to create positive social change; that's been our mission since we founded the company in 2002.  In 2008, after successfully partnering with CBS on a wide-range of environmental projects, EcoMedia became the newest addition to the CBS Corporation portfolio, exponentially scaling our reach across television, radio, interactive, publishing and outdoor media.
Through our patent-pending EcoAd program, an innovative twist on traditional advertising, advertisers are able to support much-needed local environmental projects which, in turn, creates jobs, saves taxpayer money, and improves the environment.  In the process, we're fundamentally altering the advertising landscape, elevating the ordinary, traditional commercial – and media, in general – into a catalyst for tangible, quantifiable social change.
We invite you to visit ecoad.cbs.com to learn more about the improvements EcoMedia is making in communities across the country. 
By participating in the EcoAd program, EcoAd advertisers agree to provide funding for projects we believe will benefit the environment. EcoAd is not a certification program nor is the EcoAd logo a seal of approval. EcoMedia does not in any way certify, endorse or make any representations about EcoAd advertisers, their products or services.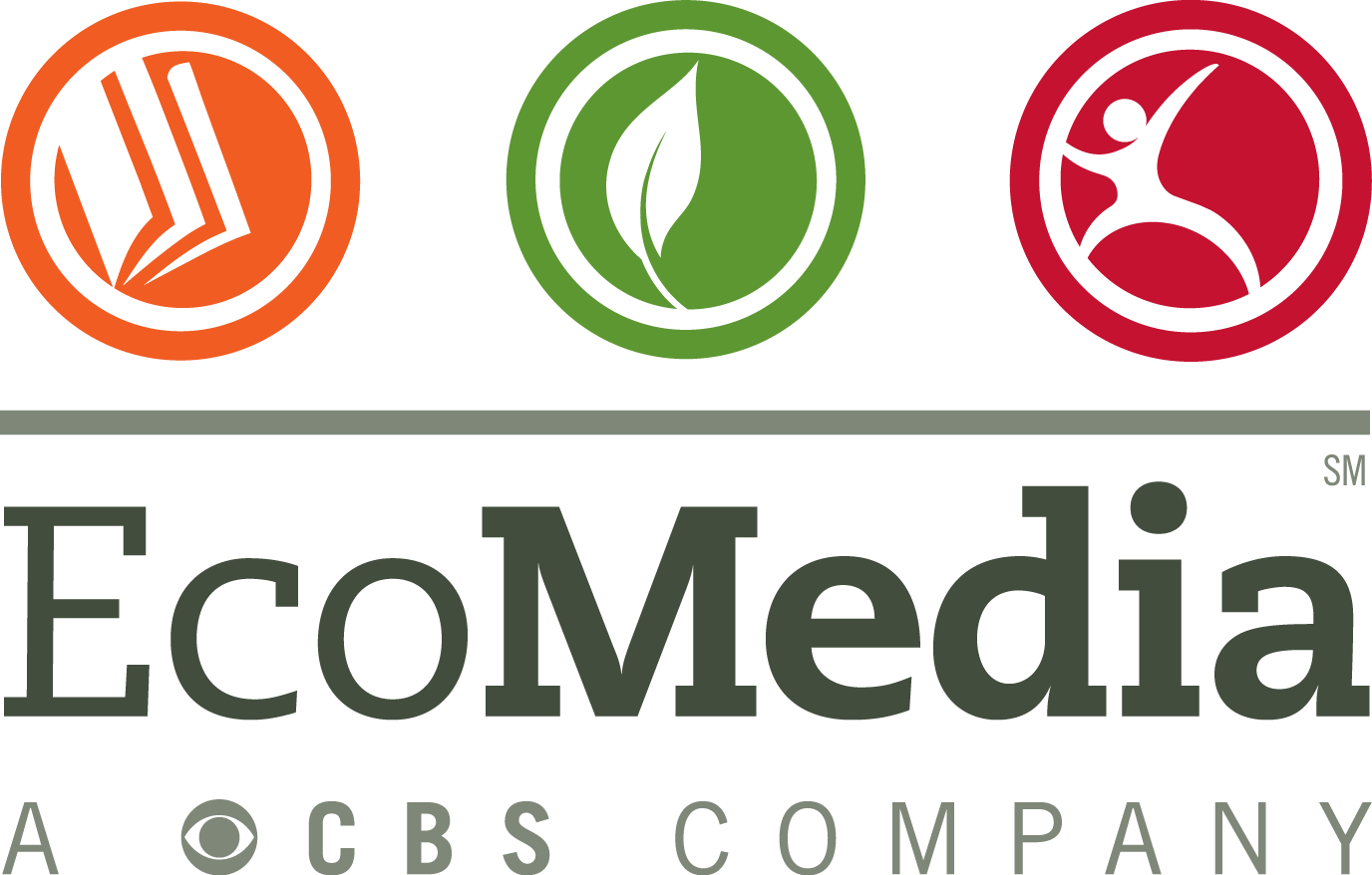 EcoMedia
EcoMedia
At CBS EcoMedia Inc., we have a vision: To harness the power of advertising and channel it into tangible social change.
Since the founding of the company in 2001, our team has worked tirelessly to develop and hone an advertising model that would transform this ideal into reality.
It was with great pride that in 2011 and 2012, we launched our EcoAd, WellnessAd, and EducationAd programs. These unique product offerings are based on our patent-pending ad model through which our clients, in collaboration with our wide network of non-profit partners, provide financial support for critical, yet underfunded, environmental, health, and education projects in communities nationwide.
More from EcoMedia