Published 03-29-12
Submitted by Kruger Products L.P.
Kruger Products and Earth Day Canada have united efforts through an official partnership to educate Canadians about their role in protecting our environment and bringing about meaningful changes. Kruger Products, Canada's leading manufacturer of quality tissue products for the consumer and away-from-home markets, is a committed steward of our environment. Through this new partnership, the company will develop innovative ways to promote the sustainability solutions and urge Canadians to consider their impacts on the environment by making practical changes.
"We value dedicated and passionate partners like Kruger Products because they allow us to reach a huge number of Canadians with these important messages," said Jed Goldberg, President, Earth Day Canada. "Our goal is to ensure that Canadians are well-informed about the products they use, whether in an office building, a public facility, at home or at school, and how their decisions impact the environment and health of their families and communities. We are proud to work with Kruger Products in sharing this message with all Canadians."
"Our partnership with Earth Day Canada is positive step forward along our sustainability journey," said Steven Sage, Corporate Director, Sustainability & Innovation, Kruger Products. "We know that Canadians care about making choices that benefit the environment, but there is a lot of confusion and misinformation about what constitutes a green product. This partnership is a powerful opportunity for us to work together and provide clarity that can effect real change."
Kruger Products is Canada's leading manufacturer of quality tissue products for the consumer and away-from-home markets. This partnership is a new extension of Sustainability 2015, Kruger Products' five-year sustainable development plan to reduce its impact on the environment. Working with Earth Day Canada is another demonstration of the company's commitment to leading industry towards a sustainable future and exemplifies how business can make a profound impact on the environment.
For more information on Kruger Products' Sustainability 2015 initiative, visit www.sustainability2015.ca.
About Kruger Products L.P.
Kruger Products is Canada's leading tissue manufacturer and serves the Canadian consumer market with such well-known brands as Cashmere, Purex, SpongeTowels, Scotties and White Swan, as well as away-from-home products for industrial and commercial use across Canada.  Sustainability 2015 is Kruger Products' ambitious five-year plan aimed at reducing the company's environmental footprint. The company has set quantifiable targets for improving its environmental performance and is focusing on the use of innovative technologies. Kruger Products is the first Canadian tissue manufacturer to earn Forest Stewardship Council® certification for consumer and away-from-home tissue products and currently has one of North America's largest portfolios of FSC® and EcoLogo certified products. For more information, visit www.krugerproducts.ca.
About Earth Day Canada
Earth Day Canada (EDC), a national environmental charity founded in 1990, provides Canadians with the practical knowledge and tools they need to lessen their impact on the environment. In 2004 it was recognized as the top environmental education organization in North America, for its innovative year-round programs and educational resources, by the Washington-based North American Association for Environmental Education, the world's largest association of environmental educators. In 2008 it was chosen as Canada's "Outstanding Non-profit Organization" by the Canadian Network for Environmental Education and Communication. EDC regularly partners with thousands of organizations in all parts of Canada. www.earthday.ca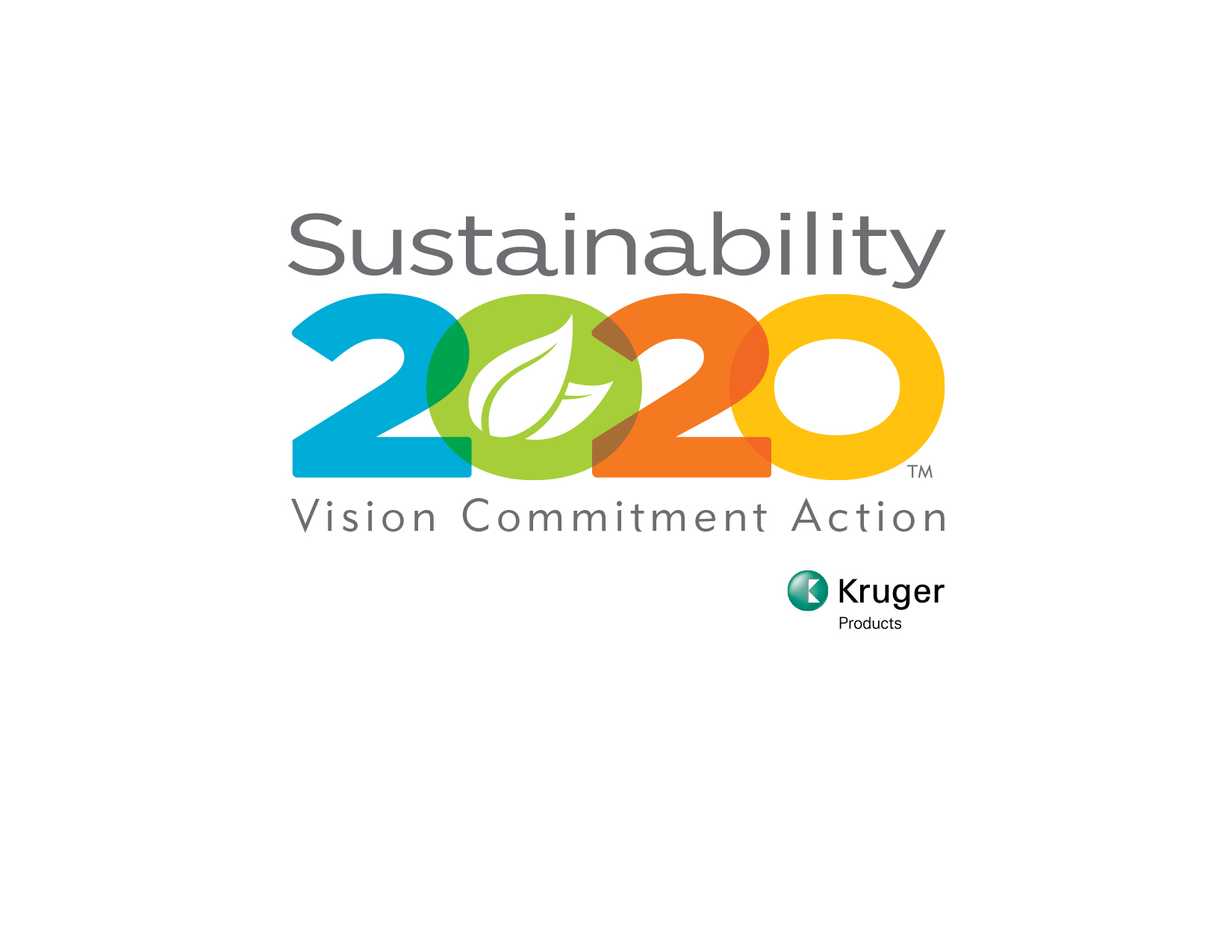 Kruger Products L.P.
Kruger Products L.P.
Kruger Products L.P. is Canada's leading manufacturer and distributor of tissue and paper towels for consumer, in-home use.
We proudly produce three number one brands: Cashmere®, the most popular bathroom tissue brand in Canada; Purex®, the #1 bathroom tissue brand in Western Canada; and Scotties®', Canada's most preferred facial tissue brand. Kruger Products prides itself on delivering consistently high quality bathroom tissue, facial tissue, paper towel and napkin products. In addition to Cashmere®, Purex®, and Scotties®', some of our best-known brands include SpongeTowels®, White Swan® and White Cloud®.
OUR SUSTAINABILITY JOURNEY
The impact of Kruger Products efforts is having an immediate impact on the environment:
Energy saved equivalent to powering 19,000 Canadian homes
Emission reductions equivalent to planting over 26.9 million trees
Water saved equivalent to 1,880 Olympic swimming pools
Packaging saved equivalent to the weight of 162 767 airliners
Recycled fibre used equivalent to diverting 96,000 garbage trucks from landfills
SUSTAINABILITY 2020
While we had great sustainability successes over the past few years, Sustainability 2020 is the next leg of our long journey. Sustainability 2020 offers an opportunity for us to continue to focus our organization to not only achieve—but exceed our objectives. We remain committed to continuing on our journey to continuously improve our performance.
More from Kruger Products L.P.