Published 03-28-12
Submitted by CVS Health
CVS/pharmacy, the retail division of CVS Caremark Corporation, today announced that Rob Price, CVS/pharmacy's senior vice president and chief marketing officer, has been named to The Aspen Institute's 2012 Class of Henry Crown Fellows.
The Henry Crown Fellowship is designed to engage the next generation of leaders in the challenge of community-spirited leadership. It brings together executives from the business world – all entrepreneurs, all under 45 – who have already achieved conspicuous success in their chosen fields and are at a point of inflection in their lives and careers. Previous Henry Crown Fellows have included Deval Patrick, Governor, State of Massachusetts; Michael Powell, former FCC Chairman; and Reed Hastings, CEO of Netflix.
"Rob represents the type of leader that we believe has the capacity to make a significant impact on our society," said Eric L. Motley, Managing Director, Henry Crown Fellowship.  "As you can imagine, we are all the more excited to welcome him into the Fellowship of 20 other like-minded individuals."
"Rob's appointment to the Henry Crown Fellowship for 2012 speaks to the quality of our leadership at CVS Caremark," Larry Merlo, President and Chief Executive Officer of CVS Caremark.   "We're proud of Rob's selection for this prestigious program, which is focused on community-spirited leadership." 
At CVS/pharmacy, Price is responsible for advertising, promotion, marketing, customer relations and consumer research, as well as retail innovation and store design, the CVS.com ecommerce business and the ExtraCare Rewards Program, which is the largest retail rewards program of its kind. He has also been instrumental in the integration of the store and digital environments for CVS/pharmacy, which delivers a more personalized and accessible customer experience.
Price holds a bachelor's degree in applied economics from Cornell University.  He earned an MBA with High Distinction from Harvard Business School, graduating as a George F. Baker Scholar. Price spent two years as a guest faculty member in the Wharton MBA program. 
For more information, please visit www.aspeninstitute.org.
About CVS/pharmacy
CVS/pharmacy, the retail division of CVS Caremark Corporation (NYSE: CVS), is America's leading retail pharmacy with more than 7,300 CVS/pharmacy and Longs Drug stores. CVS/pharmacy is reinventing pharmacy to help people on their path to better health by providing the most accessible and personalized expertise, both in its stores and online at CVS.com. General information about CVS/pharmacy and CVS Caremark is available at http://info.cvscaremark.com.
About The Henry Crown Fellowship Program 
The program was established in 1997 to honor the life and career of Chicago industrialist Henry Crown (1896-1990) and was initially funded by the Henry and Gladys Crown Charitable Trust Fund. The Fellowship is the flagship program within the Aspen Global Leadership Network (AGLN), now comprising over 1300 Fellows from 43 countries, all of whom are committed to applying their entrepreneurial talents to address the foremost challenges of their organizations, communities, and countries.
The Aspen Institute's mission is twofold: to foster values-based leadership, encouraging individuals to reflect on the ideals and ideas that define a good society, and to provide a neutral and balanced venue for discussing and acting on critical issues. The Aspen Institute does this primarily in four ways: seminars, young-leader fellowships around the globe, policy programs, and public conferences and events. The Institute is based in Washington, DC; Aspen, Colorado; and on the Wye River on Maryland's Eastern Shore. It also has offices in New York City and an international network of partners. For more information, visit www.aspeninstitute.org.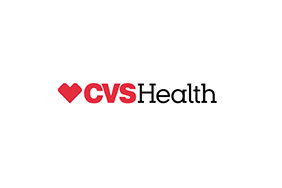 CVS Health
CVS Health
CVS Health (NYSE: CVS), is a pharmacy innovation company helping people on their path to better health. Through our 7,800 retail pharmacies, more than 900 walk-in medical clinics, a leading pharmacy benefits manager with nearly 65 million plan members, and expanding specialty pharmacy services, we enable people, businesses and communities to manage health in more affordable, effective ways. This unique integrated model increases access to quality care, delivers better health outcomes and lowers overall health care costs. Find more information about how CVS Health is shaping the future of health at www.cvshealth.com.
More from CVS Health