Published 03-21-12
Submitted by B Lab
B Lab is pleased to announce the final group of GIIRS Pioneer Funds. Eleven new funds have joined the Pioneer Funds since October, bringing the total number of funds to 53. These new funds represent $366 million in invested capital, with a combined total assets under management for the 53 Pioneer Funds of $1.9 billion and investments in over 30 countries around the globe. The commitment by these investment practitioners to transparently measure impact using GIIRS is the driving force that makes the impact investing industry real. Please join us in celebrating their leadership.
The new GIIRS Pioneer Funds represent a diverse range of investment vehicles that address the financing needs of entrepreneurs globally, ranging from early-stage equity to long-term debt funding. Joining the GIIRS Pioneer Fund community in this final group are: Agri-Vie's Agri-Vie I Fund, Pearl Capital's AAC II Fund, Business Partners International (BPI) Rwanda SME Fund, Developing World Markets' (DWM) new private equity fund, Claro y Asociados' Fondo de Inversión Social (FIS) Fund, Pacific Community Ventures' PCV Growth Fund II, AlphaMundi's Prometheus BoP Energy Access Fund, SEAF's Permanent Capital Vehicle (PCV) Fund, RISKebiz's Fund I, TBC Capital's TBCCIIF-I Fund, and Conservation International's Verde Ventures Fund.
All Pioneer Funds are listed on the GIIRS website. To date, 24 of these funds have received their GIIRS Rating Reports and are listed on the GIIRS Fund Directory.
More and more investors are committing to put their capital to work in these GIIRS Funds. Two new investors have joined the class of GIIRS Pioneer Investors. Sarona Asset Management and Halloran Philanthropies, both leading organizations in the impact investing industry, have publicly declared an investment preference for GIIRS rated companies and funds, and will use GIIRS Analytics to manage and benchmark their impact investing portfolios against a broad universe of impact data. There are now 17 GIIRS Pioneer Investors that collectively have $1.7 billion in impact assets under management.
These GIIRS Pioneer Funds and Investors recognize that scaling the impact investing industry requires improved capital markets infrastructure, including generally accepted standards for defining, measuring, and comparing positive social and environmental impact. "The leadership commitment of the GIIRS Pioneer Funds has created a wave of interest from investors who have been hesitant to make impact investments without transparent and comparable data on impact. Thanks to the GIIRS Pioneer Funds, these impact investors can come off the sidelines with exciting, viable investment options" said Andrew Kassoy, co-founder of B Lab, the non-profit organization that operates GIIRS Ratings and Analytics.
About B Lab and GIIRS
B Lab is a US-based nonprofit dedicated to building a new sector of the economy that uses the power of business to solve social and environmental problems. In pursuit of this vision, B Lab focuses on (i) developing the Global Impact Investing Rating System (GIIRS), a rating system that links private investment capital with for-profit social enterprises, (ii) establishing social and environmental performance standards for certifying B Corporations, and (iii) promoting a new corporate form for profit-based companies providing a public benefit. As of September 2011, there are over 450 Certified B Corporations from over 50 industries, representing a diverse multi-billion marketplace. For more information, visit http://www.bcorporation.net.
GIIRS is a comprehensive and transparent system for assessing the social and environmental impact of developed and emerging market companies and funds with a ratings and analytics approach analogous to Morningstar investment rankings and Capital IQ financial analytics. It seeks to spark the impact investment movement by providing a tool that is intended to change investor behavior and unlock the potential of this new asset class. GIIRS Ratings & Analytics will allow entrepreneurs, companies, and fund managers to better serve their customers, workers, and communities by raising capital from mission-aligned investors based on the social and environmental impact of their underlying businesses or portfolio companies. For more information, visit http://www.giirs.org/.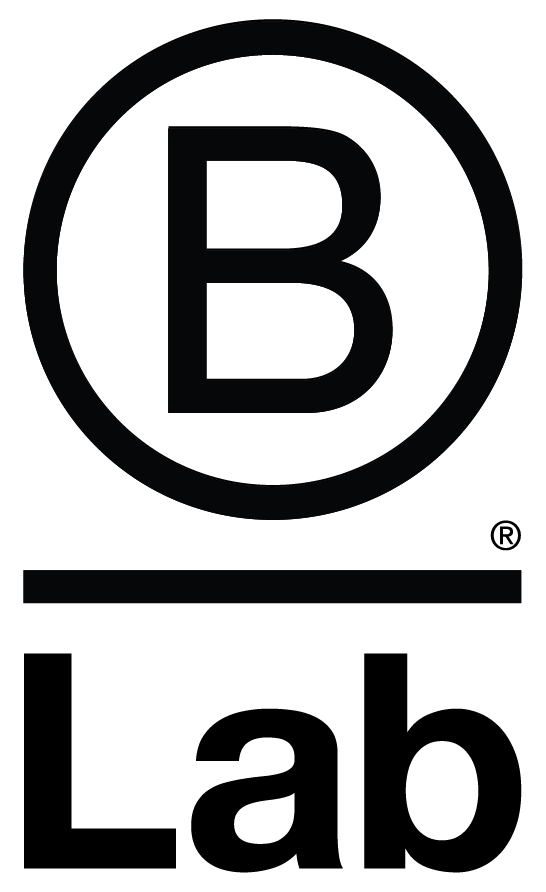 B Lab
B Lab
B Lab is a nonprofit organization that serves a global movement to redefine success in business. It's vision is that one day all companies will compete not only to be the best in the world, but best for the world.
B Lab drives this systemic change through a number of interrelated initiatives: 1) building a community of Certified B Corporations who lead this movement and make it easier to tell the difference between "good companies" and good marketing; 2) passing benefit corporation legislation to create a new kind of corporation legally required to create value for society, not just shareholders; 3) helping investors invest for impact through use of the B Analytics data platform; and 4) helping businesses measure, compare and improve their social and environmental performance through use of the B Impact Assessment as a free powerful educational tool.
More from B Lab