Published 02-27-12
Submitted by Caux Round Table, The
The Caux Round Table, Georgetown University, and the Sustainable Business Network of Washington (SBNOW), in collaboration with media partner CSRwire, will offer a two-day educational forum, featuring leading thinkers in the areas of corporate ethics, business and sustainable development at Georgetown University, March 5-6, 2012.
This unique educational opportunity will complement presentations on critical issues with moderated breakout discussions on questions, including:
What are the ethical vocations for business, the professions, and markets in the 21st century?
How can dedication to personal integrity and the common good by leaders of businesses and other institutions promote economic prosperity, political freedom, and flourishing of the community?
What roles can principled leadership and prudential stewardship of human, ecological, and financial capital play in promoting just and sustainable development in the context of global poverty and economic integration?
Which ethical, religious, professional, and other frameworks can leaders in business and other organizations use to design, implement, and evaluate practical strategies for good governance and quality growth?
Confirmed speakers include:
Raymond Baker, Director, Global Financial Integrity
Kathryn C. Brown, Esq., Senior Vice President for Public Policy Development and Corporate Responsibility, Verizon Communications
The Hon. Robert Edgar, President and Chief Executive Officer, Common Cause
The Rev. John C. Haughey, S.J., Ph.D., Senior Research Fellow, Woodstock Theological Center, Georgetown University
The Hon. Roderick M. Hills, Sr., Co-founder and Chair, Hills Program on Governance, Center for Strategic and International Studies; former Counsel to the President of the United States; and former Chair of the Securities and Exchange Commission
Bruce Piasecki, Ph.D., Founder and President, AHC Group, Inc., and Member of the Board, Sustainable Business Network of Washington
Erik J. Trojian, Director of Policy, B Lab  
Lisa Woll, Chief Executive Officer, The Forum for Sustainable and Responsible Investment
Stephen B. Young, Esq., Global Executive Director, The Caux Round Table
The forum will also feature a special private screening of the Sundance Film Festival 2012 Selection, We're Not Broke, a documentary regarding corporate tax avoidance and evasion. After the screening, there will be a discussion with Producer-directors Victoria Bruce and Karin Hayes; Executive Producer Charles Davidson; and Senior Advisor Jack Blum, Esq., Chair of the Tax Justice Network USA.
Who should attend:
Corporate directors and senior executives
Partners in professional services firms
Social entrepreneurs
Corporate counsel
Association executives
Foundation and other social profit organization executives
Philanthropic program officers
Sustainability professionals
Corporate responsibility and public affairs professionals
Ethics and compliance officers
Legislative, executive branch, and agency staff
Media professionals
Others interested in leading practices for organizational integrity and responsibility
The detailed forum schedule is available at http://tinyurl.com/crtgusbnow20120305schedule.
Register here: http://tinyurl.com/crtgusbnow20120305.
A discount is available for SBNOW members; Georgetown University students, alumnae, and alumni; employees of social profit or governmental organizations; retirees; and those involuntarily out of the full-time work force. For information, please contact Dr. Lester A. Myers at myersl1@georgetown.edu.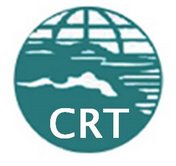 Caux Round Table, The
Caux Round Table, The
Vision: Our VISION is for a world with - Rising Living Standards, Social Justice and Human Dignity for All Our vision is all about being obsessed with better possibilities for all. This vision is not small; to facilitate change for the better in humanity's ability to raise living standards, provide for social justice and realize the fullness of individual human dignity in all our days is a challenge of massive proportions but it is a challenge we readily accept. To achieve it, we will have to inspire and lead with inspiration and courage.
Mission: Our MISSION is twofold:
* To promote moral capitalism and responsible government
* To ensure greater prosperity, sustainability and fairness in a global economy.
These are our overarching goals and priorities. They translate our vision into a concrete view of our direction and purpose.
We believe Moral Capitalism is the only system with the potential to reduce global poverty and tyranny and address the needs and aspirations of individuals, societies, and nations.
As Stephen Young, the Executive Director of the Caux Round Table has written, "the challenge of moral capitalism is to tip the balance of wealth creation toward humanity's more noble possibilities and away from the dynamics of more brutish behavior."
The Caux Round Table stands for movement from aspiration to action. We straddle the ideals of principles and of ethical concern for the common good and the practical needs of businesses and governments to "get it right" in their actions and decisions. To facilitate implementation of a more moral capitalism, the Caux Round Table provides decision-making guidelines in the form of principles for business, principles for governments, principles for NGOs, and principles for the owners of wealth. The Caux Round Table futher provides a comprehensive risk assessment approach to CSR and stakeholder relationships, Arcturus, and a way of encourageing individuals to reflect on their decision-making styles to move from self-centered frameworks to stakeholder frameworks in business and public policy decision-making. We also provide educational programs for company directors, CSR certificates, and handbooks on CSRT for small and medium size enterprises and on the practice of moral government.
More from Caux Round Table, The