Published 02-22-12
Submitted by Carlson Wagonlit Travel
Carlson Wagonlit Travel (CWT), a global leader specialized in business travel and meetings and events management, today announced that Françoise Grumberg is appointed to lead its global responsible business activities (Corporate Social Responsibility).
Ms. Grumberg will guide CWT globally on sustainability issues, while designing and implementing related strategies and programs. She will work closely with the Executive Team to further develop CWT's commitment to responsible business among clients, suppliers, employees and other stakeholders.
Ms. Grumberg spent eight years as Corporate Social Responsibility Director for the Alcatel-Lucent Group, where she developed and implemented a group-wide social responsibility strategy along with a reporting system to monitor progress. Previously Ms. Grumberg worked in internal and external communications at Thomson CGR, Matra Marconi Space and for several subsidiaries of Alcatel-Alsthom.
As a global service provider, CWT is committed to responsible business both internally and with all external stakeholders. The company supports various non-profit organizations and many CWT employees participate in volunteer activities at both a national and local level. CWT helps clients to address environmental issues by assisting them in better understanding the environmental impact of their travel programs and providing them with sustainable business travel options.
About Carlson Wagonlit Travel
CWT is a global leader specialized in managing business travel and meetings and events. CWT serves companies, government institutions and non-governmental organizations of all sizes in more than 150 countries and territories. By leveraging both the expertise of its people and leading-edge technology, CWT helps clients derive the greatest value from their travel program in terms of savings, service, security and sustainability. The company is also committed to providing best-in-class service and assistance to travelers. CWT services and solutions comprise Traveler & Transaction Services, Program Optimization, Safety, Security, Meetings, Events and Energy Services. In 2010, sales volume for wholly owned operations and joint ventures totaled US$24.3 billion. For more information about CWT, please visit our global website at www.carlsonwagonlit.com. Follow us on Twitter@CarlsonWagonlit.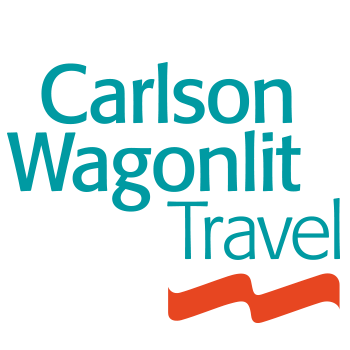 Carlson Wagonlit Travel
Carlson Wagonlit Travel
Carlson Wagonlit Travel (CWT) is a global leader specialized in managing business travel and meetings and events. CWT serves companies, government institutions and non-governmental organizations of all sizes in more than 150 countries and territories. By leveraging both the expertise of its people and leading-edge technology, CWT helps clients derive the greatest value from their travel program in terms of savings, service, security and sustainability. The company is also committed to providing best-in-class service and assistance to travelers. CWT services and solutions comprise Traveler & Transaction Services, Program Optimization, Safety & Security, Meetings & Events and Energy Services. In 2010, sales volume for wholly owned operations and joint ventures totaled US $24.3 billion. For more information about CWT, please visit our global website at www.carlsonwagonlit.com
More from Carlson Wagonlit Travel