Published 02-16-12
Submitted by Mission Markets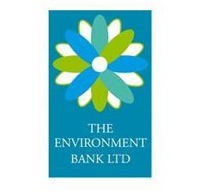 The Environment Bank today launches the first online 'conservation credit' trading platform.  The Environment Bank, the first organization to deliver biodiversity offsetting in the UK, and Mission MarketsTM, a professional services firm specializing in the impact and sustainability sectors and operating an international platform for exchanging environmental credits, today jointly announce the first online marketplace for conservation credits in the UK.
The online Conservation credits Exchange will allow conservation groups, farmers and landowners to register their wildlife sites so as to provide 'conservation credits'; these credits will then be available to developers for purchase to offset their impacts on biodiversity – putting a transferable value on biodiversity loss and establishing private sector funding for the long-term management of conservation sites.
Professor David Hill, Chairman of the Environment Bank (www.environmentbank.com) said  "This is the first step in establishing a definitive market mechanism that will give developers greater certainty from the planning process, reduce delays and really deliver long-term conservation gain.  The purchase of conservation credits will explicitly and transparently demonstrate developers commitment to the environment, and will deliver truly sustainable development – development that directly leads to environmental, as well as economic, recovery."
"We see this partnership as a significant step in expanding our reach into Europe," says Michael Van Patten, Mission Markets Founder and Chairman. "We are pleased to be working with leading organizations like The Environment Bank to deliver market infrastructure to environmental stakeholders worldwide."
A number of conservation organizations, including Pond Conservation and the Forestry Commission have already registered wildlife sites on the platform - these sites will be eligible to receive long-term funding from the conservation credit system.  Jeremy Biggs, from Pond Conservation, said: "We see this trading platform as an important way of funding landscape scale conservation for the long term."
The online platform (https://environmentbank.mmearth.com) will be run and hosted by US-based Mission MarketsTM (www.mmearth.com), a firm with best-in-class experience in operating a secure and proven platform for environmental attributes and sustainability opportunities.
David Hill added: "There is mounting international interest in market based approaches from credit buyers, regulators, investors and the environmental community so we believe this platform will provide a major contribution to the huge funding gap in biodiversity and mean that finally 'nature' becomes economically visible."
NOTES TO EDITORS
The Environment Bank is a private sector company established to help deliver the Government policy of biodiversity offsetting as set out in the 2011 Natural Environment White Paper (Defra). The Environment Bank provides a mechanism for creating, managing and enhancing habitats and landscapes through sustainable development by engaging with developers, landowners and planning authorities.  The Environment Bank is working with the County Council and a range of local authorities in Essex as one of Defra's national biodiversity offsetting pilots, and is engaged with planning authorities, developers and conservation bodies across the UK to deliver biodiversity offsetting through 'conservation credits'.
MISSION MARKETS, Inc. (www.missionmarkets.com) is a boutique professional services firm specializing in the impact and sustainability sectors.  By uniting traditional capital markets expertise with sectoral subject matter capabilities, Mission MarketsTM brings together placement agent, advisory, technology and informatics services enabling its clients to discover, scale and embrace best practice solutions and products promoting verifiable social and environmental benefits.  Mission MarketsTM offers securities and investment products through PrimeSolutions Securities, Inc.  A registered broker-dealer and member of FINRA and SIPC.
Access the platform at https://environmentbank.mmearth.com.  Register as a temporary guest to view the credit exchange platform (use the email: consvcreditsexch@hotmail.co.uk, password: guest2012) or Register using your own email and password to become a permanent member and submit wildlife sites to the Registry.

Mission Markets
Mission Markets
Mission Markets is a financial services company that operates "The Impact Investment Platform" supporting the social and environmental capital markets. The Mission Markets Impact Investment Platform provides socially and environmentally responsible companies, organizations, and projects with access to mission aligned capital. The platform provides investors, investment advisors and 3rd party service providers with an efficient way to communicate, evaluate, invest in and monitor sustainable investment opportunities. Learn more at missionmarkets.com.
More from Mission Markets