Published 02-10-12
Submitted by B Lab
New York Secretary of State Cesar A. Perales was on hand to accept filing papers from New York's first benefit corporations, a new kind of corporation that became available in New York for the first time today. Created when Governor Cuomo signed S.79-A (Squadron)/ A.4692-A (Silver), the benefit corporation passed both houses unanimously. 
This new law has the ability to transform the State and national economy by creating businesses that must create benefit for society and the environment in addition to profit.  Thirteen businesses from across the State rushed to adopt the new corporate form as they build a new economy.  One company even left Delaware and incorporated in New York State to take advantage of this innovative corporate form.  Currently seven states, including New York, have enacted benefit corporation laws.
"The creation of benefit corporations in New York is a testament to the strength of this global movement to redefine success in business" said Andrew Kassoy, Co-Founder of B Lab, a non-profit organization that supported the legislation.  "New York is the heart of global finance and now interested investors in New York have a way to make sure their money is doing much more than just making a profit."
Benefit corporations are a new kind of corporation legally required to: 1) have a corporate purpose to create a material positive impact on society and the environment; 2) expand fiduciary duty to require consideration of the interests of workers, community and the environment; and 3) publicly report annually on its overall social and environmental performance using a comprehensive, credible, independent, and transparent third party standard.  Traditional corporate law requires corporations to prioritize the financial interests of shareholders over the interests of workers, communities, and the environment.
"This legislation is a validation of the double-bottom line mission that Greyston Bakery has championed for the past 30 years and we are proud to be a part of business history in the State of New York as one of the state's first Benefit Corporations" said Mike Brady, President of Greyston Bakery, New York State's first benefit corporation.
Investors are also interested in the new law.  "We like to back entrepreneurs who have embraced solving social problems as part of the goals for their companies," said Albert Wenger, Partner at Union Square Ventures, an investor in innovative internet businesses like Twitter, Etsy, Edmodo, and Tumblr.   "We believe this creates more long term value for both shareholders and society.  The Benefit Corporation legal structure is an important innovation to help maintain that dual focus as the companies scale."   
California, New Jersey, Virginia, and Hawaii passed similar legislation in 2011, joining Vermont and Maryland who did so in 2010. Benefit corporation legislation has also been introduced in Michigan, Pennsylvania, North Carolina, Illinois and the District of Columbia. The legislation has enjoyed strong bi-partisan support in every state.
"Congratulations to New York's first benefit corporations! The entrepreneurs lining up today send a clear message: New York is open for business in a huge new way," said Senator Daniel Squadron. "Starting today, benefit corporations will bring new businesses into our market and unlock billions in investments, all while promoting a new socially-minded approach to entrepreneurship. Today is a big day for all who believe that profitable business and social responsibility can be inextricably connected.  I look forward to welcoming many new benefit corps to New York in the coming weeks and months."
"Today, businesses in New York are now empowered to embrace social responsibility and to pursue vital goals such as safeguarding workers' rights and protecting our environment as part of their core mission. By enabling benefit corporations in New York, we are continuing our efforts to strengthen and diversify our economy while demonstrating that profit and the pursuit of social justice are not mutually exclusive," said Assembly Speaker Sheldon Silver, one of the Prime Sponsors of the Legislation.
"I am very happy this legislation is going into effect in New York," said Senator Bill Larkin (R-C, Cornwall-on-Hudson), a Co-Sponsor of the bill. "This new option allows our businesses to stay competitive while promoting best-practices that are good for both the environment and society."
"Governor Cuomo has opened New York for business while reinvigorating our tradition as the nation's progressive leader. By combining these key objectives, benefit corporations allow New York State businesses to pursue goals beyond the bottom line while promoting continued investment and development in our state," Secretary of State Cesar Perales said.
The New York bill had significant business support, including companies such as Eileen Fisher; Greyston Bakery, Icestone and Uncommon Goods, all interested in creating better choices for the growing number of entrepreneurs and investors who seek to create businesses that create both social and shareholder value. Numerous business organizations, such as Syracuse First, Buffalo First, Ithaca First, Onondaga Citizens League, The JustGreen Partnership and Westminster Economic Development Initiative, Inc., also supported the bill.
"The passage of Benefit Corporation legislation is an important and much needed step forward to grow our New York State economy," said David Levine, co-founder of the American Sustainable Business Council whose members' organizations represent over 100,000 businesses. "New York is helping to lead the way for the country with an innovative and sustainable business strategy that will grow businesses and create jobs which will also provide social and environmental benefit."
The bill was originally proposed by the American Sustainable Business Council and B Lab; and the citizen advocacy campaign was led by Care2.com.
For additional background on benefit corporations, including national and local legislative updates, see www.benefitcorp.net.
Background information and contacts for benefit corporations' first day:
First Day Registered Companies:
Agrodolce for Fast Foodies, Call2Action, Clay.com, Corn Cow Inc., eco, Greyston Bakery, On Belay Business Advisors, Outlier, Sahara Reporters, Singlebrook Technology, Stephen Vardin & Colleagues, Inc., Strugatz Ventures

Initial Supporters:
B Lab is a nonprofit organization dedicated to building a new sector of the economy that uses the power of business to solve social and environmental problems.  B Lab drives systemic change through three interrelated initiatives: 1) building a community of Certified B Corporations to make it easier for all of us to tell the difference between "good companies" and just good marketing; 2) driving capital to impact investments through use of GIIRS Ratings and Analytics; and 3) advancing supportive public policies to accelerate growth of social entrepreneurship and impact investing.  To earn certification, which is not required for registered benefit corporations, B Corps must achieve a verified minimum score (80 out of 200) on the B Impact Assessment and amend their bylaws to legally require their directors to consider the interests of stakeholders, not just shareholders, when making decisions.  For more information, check www.bcorporation.net or contact Jay Katie Kerr at katie@bcorporation.net.
American Sustainable Business Council is a growing coalition of business networks and businesses committed to advancing a new vision, framework and policies to support a vibrant, equitable and sustainable economy. The Council brings the business perspective, experience and strength to stimulate our economy, benefit our communities, and preserve our environment. Today, the organizations that have joined in this partnership represent over 65,000 businesses and social enterprises and more than 150,000 entrepreneurs, owners, executives, investors and business professionals and other individuals. www.asbcouncil.org  For more information contact David Levine at (917) 359-9623
Care2: With more than 17 million members and over 700 nonprofit partners worldwide, Care2 is the largest online community that empowers millions of individuals to lead a healthy, sustainable lifestyle and support important causes. Care2 is a B Corporation, or social enterprise, that generates revenues by connecting individuals with nonprofits and business that are making the world a better place. Care2 has worked with B Lab to provide thousands of signatures to advocate for Benefit Corporation legislation passed in California and New York. Founded in 1998, Care2 has collected over 80 million signatures on petitions featuring timely and important issues. Please visit the Care2 community at www.care2.com.  For more information contact Sue Anne Reed at sueanne@care2team.com or 650 622-0867.
State Senator Daniel Squadron introduced the legislation.  Contact Amy Spitalnick, 212-298-5565 / 516-521-0128.
Assembly Speaker Sheldon Silver was the Prime Sponsor in the Assembly.  Contact Jason Fink  212-312-1400.
Other Individuals Willing to Comment On the Bill
Mike Brady, President of Greyston Bakery 914-375-1510 x201
Albert Wenger, Partner at Union Square Ventures albert@usv.com
Andrew Greenblatt, Adjunct Assistant Professor at NYU's Wagner School of Public Service, a Professor specializing in social ventures.  917-885-9309
Allen Bromberger, Partner, Perlman + Perlman, LLC, 212-889-0575 allen@perlmanandperlman.com
Kyle Westaway, Westaway Law, attorney in New York City and Adjunct Professor at Harvard Law School.  626-942-2380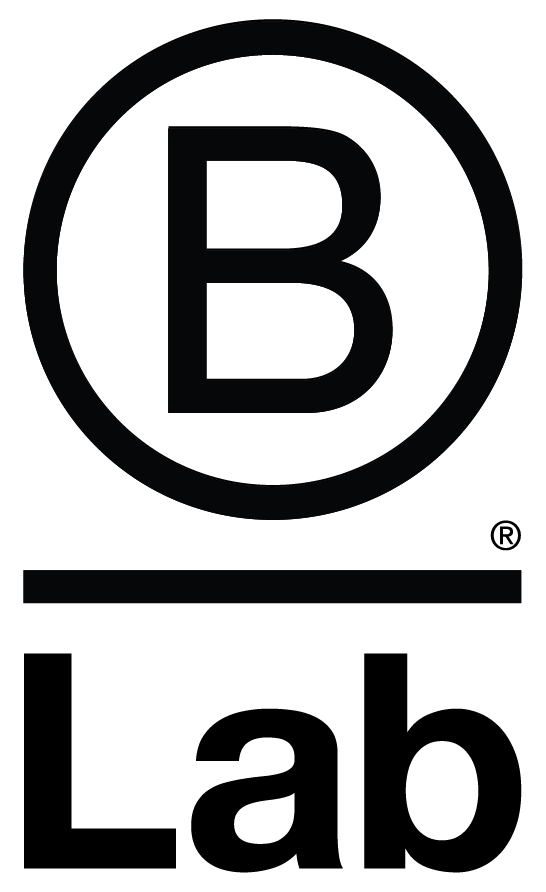 B Lab
B Lab
B Lab is a nonprofit organization that serves a global movement to redefine success in business. It's vision is that one day all companies will compete not only to be the best in the world, but best for the world.
B Lab drives this systemic change through a number of interrelated initiatives: 1) building a community of Certified B Corporations who lead this movement and make it easier to tell the difference between "good companies" and good marketing; 2) passing benefit corporation legislation to create a new kind of corporation legally required to create value for society, not just shareholders; 3) helping investors invest for impact through use of the B Analytics data platform; and 4) helping businesses measure, compare and improve their social and environmental performance through use of the B Impact Assessment as a free powerful educational tool.
More from B Lab