Published 01-27-12
Submitted by Corporate Citizenship
Corporate Citizenship - Analyst / Researcher
About Us
Corporate Citizenship is a specialist global corporate responsibility and sustainability management consulting company. We advise companies on their strategies for responsible and sustainable business.  Even in today's challenging global economy, we believe our clients will achieve greater,long-term, sustainable success if they are also creating beneficial change for business and society.  
 
We work with a range of clients across different sectors including several Fortune 500 companies. We have offices in New York and London and work with US-based and UK-based domestic and international companies.  For more information please visit www.corporate-citizenship.com.
We are now seeking a corporate responsibility analyst / researcher to join our busy team.
The Role
The successful candidate will have a positive, entrepreneurial, business approach with enthusiasm for team environments while ability to work independently. You must have a successful track record of at least 2 or 3 years working in a commercial environment where you have been able to demonstrate skills and experience in the following areas:
Researching, analyzing and interpreting complex information
Presenting information clearly in oral and written form to a business audience
Managing multiple projects independently with minimal supervision to meet tight deadlines
Environmental and broad corporate responsibility topics
You will become involved in a variety of projects, working alongside our existing team in the United Sates and United Kingdom, carrying out desk research, joining client teams, developing new business proposals, marketing, advising clients, and writing reports and presentations. 
 
Skills
Essential Skills 
Business-minded, practical
Both environmental experience and broad corporate responsibility experience 
Strong ability to research and synthesize information.
Strong analytical skills, including ability to understand, analyze, and draw conclusions from data and ability to use Excel
Strong writing skills and the ability to present information clearly and professionally 
Good presentation skills, including ability to develop PowerPoint presentations and speak infront of groups
Strong skills using Microsoft Office, especially Word, Excel, and PowerPoint 
Ability to work under pressure  
Ability to independently manage multiple project simultaneously 
Friendly, personable and good sense of humor  
Bachelor's degree 
Desirable Skills
Experience in a corporate environment either within a company or in a consulting role
Exposure to international business
Some business development support experience
Project management skills, including budgeting
Application Deadline
February 17, 2012
 
Applications Procedure
To apply, please send a resume, cover letter, and writing sample by email to Sue Woolcott at sue.woolcott@corporate-citizenship.com.  No phone calls please.
 
We will offer a competitive compensation package that includes salary, bonus, and benefits.
 
Corporate Citizenship is an equal opportunity employer.  
 
Location
The post is full-time and will be located in New York City.  To apply for this job, non-US applicants need to already have the relevant documentation to work in the US.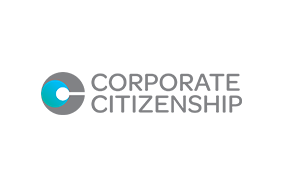 Corporate Citizenship
Corporate Citizenship
Corporate Citizenship is a full service corporate responsibility management consulting company, with offices in the UK, US and Singapore. Since 1997, we have advised leading, multinational corporations on how to enhance and align their citizenship and traditional business activities to create strategic business value. Our knowledgeable team have unrivaled breadth of experience and expertise to help clients achieve greater, long-term, sustainable success.
Our services include strategy, community investment/corporate giving, reporting, assurance, stakeholder engagement, management of environmental risk, and economic impact. Our clients are international and domestic companies from many industries including Unilever, Abbott, HSBC, Verizon, National Grid, State Street and Diageo.
We also manage the LBG, on behalf of it corporate members. LBG is the global standard for measuring community investment, and forms the basis for the community investment reporting sections of other global indices such as DJSI, GRI, and the BITC CR Index. Over 300 companies around the world use the LBG Model and participate in LBG benchmarking groups to share and drive best practice in corporate community involvement.
Contact us on +44(0)207 861 1616 (UK)/+1 212 226 3702 (US) or alternatively, visit our website www.corporate-citizenship.com and www.lbg-online.net.
More from Corporate Citizenship