Published 01-20-12
Submitted by Public Service Enterprise Group (PSEG)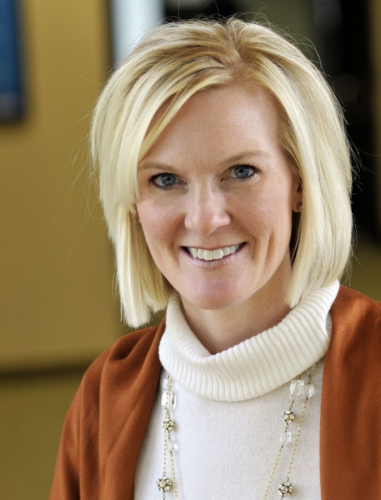 Public Service Enterprise Group Names Sheila Rostiac as President of PSEG Foundation. (PRNewsFoto/Public Service Enterprise Group (PSEG))
/PRNewswire/ - PSEG announced today the appointment of Sheila Rostiac as President of the PSEG Foundation and Director of Corporate Social Responsibility, effective January 9, 2012. Rostiac's responsibilities include development and implementation of policy, strategy and social investment initiatives that are aligned with the business objectives of PSEG. She also oversees corporate contributions, sponsorships and employee giving programs.
Rostiac succeeds Vaughn McKoy, who has rejoined PSEG's legal department in a senior role as general state regulatory counsel.
Rostiac was formerly in PSEG's human resources department as director of client relations and a lead business partner for several members of PSEG's executive officer team. She joined the New Jersey energy company in 1997 and has held a variety of management positions in finance and human resources.  Previously, Rostiac's additional work experience includes global human resource management at Schering Plough Pharmaceuticals; financial roles with Jersey Central Power & Light; and auditing with the accounting firm Arthur Andersen & Company, LLC.
"Sheila has a strong combination of skills and the passion to build upon PSEG's long-standing partnership with the communities we serve," said Randy Mehrberg, executive vice president for strategy and development, PSEG. "We are confident that she will use her professional experience in both human resources and finance, as well as her proven management expertise, to further the mission of the PSEG Foundation to help make New Jersey a better place to work and live."
Rostiac holds a Bachelor of Science degree in accounting from Lehigh University and a Master of Business Administration degree from Centenary College. She was a licensed Certified Public Accountant and has a SHRM designation as a certified Senior Professional in Human Resources. Rostiac is also certified in M.B.T.I. and is a 2011 TWIN (Tribute to Women in Industry) Honoree.  She currently sits on the advisory board for NJ LEEP and is a board member of the Madison Cooperative Nursery School.
Public Service Enterprise Group (NYSE:PEG) is a publicly traded diversified energy company with annual revenues of more than $12 billion, and three principal subsidiaries: PSEG Power, Public Service Electric and Gas Company (PSE&G) and PSEG Energy Holdings.
Want to know what's new at PSEG? Go to www.pseg.com/getnews and sign up to have our press releases sent right to your inbox.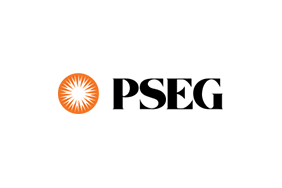 Public Service Enterprise Group (PSEG)
Public Service Enterprise Group (PSEG)
Public Service Enterprise Group Inc. (PSEG) (NYSE: PEG) is a publicly traded diversified energy company with approximately 13,000 employees. Headquartered in Newark, N.J., PSEG's principal operating subsidiaries are: Public Service Electric and Gas Co. (PSE&G), PSEG Power and PSEG Long Island. PSEG is a Fortune 500 company included in the S&P 500 Index and has been named to the Dow Jones Sustainability Index for North America for 11 consecutive years (https://corporate.pseg.com/).
More from Public Service Enterprise Group (PSEG)