Published 12-05-11
Submitted by Peer-to-Peer Professional Forum
The economy may be in the tank, but that hasn't stopped millions of people from sponsoring friends in fundraising runs, walks, rides and a growing assortment of alternative events.
Harnessing the power of such peer-to-peer fundraising progams will be the focus of the Run Walk Ride Fundraising Conference when it convenes in Atlanta on March 6 & 7, 2012. Details on the world's leading "thon" fundraising information source and the conference are available at www.runwalkride.com.
Conference highlights include:
The release of the Run Walk Ride Thirty, an annual survey charting the fortunes of the country's top thon fundraising programs such as the Susan G. Komen Race for the Cure, the Heart Walk and Bike MS. (In 2010, more than 11.3 million people raised over $1.65 billion in the top thirty programs.)
A keynote panel discussion of emerging alternative events such as climbing down office buildings, mud runs, motorcycle "poker runs", stair climbs and dog walks.
Expert presentations on fundraising tactics, sponsorship sales, mobile marketing and other hot topics.
Presentation of the Run Walk Ride Fundraising Pacesetter Awards for outstanding programs and the Cash, Sweat & Tears Award for the year's most inspiring volunteer participant.
The conference will take place at the InterContinental Buckhead Atlanta. It is produced by the Run Walk Ride Fundraising Council (www.runwalkride.com), a division of Rye, NY-based Cause Marketing Forum, Inc.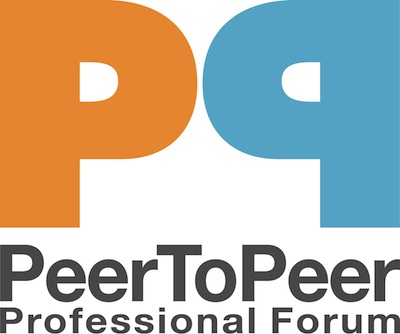 Peer-to-Peer Professional Forum
Peer-to-Peer Professional Forum
The Peer-to-Peer Professional Forum provides managers of athletic event fundraising programs with practical information, valuable connections and recognition for outstanding achievement via www.peertopeerforum.com, conferences, workshops and distance learning programs.
More from Peer-to-Peer Professional Forum