Published 11-30-11
Submitted by Kruger Products L.P.
Kruger Products, Canada's leading manufacturer of quality tissue products, has been shortlisted for the Promotional Campaign - Environmental Message prize in the 3rd annual 2011 Pulp & Paper International (PPI) Awards. The entry consisted of the creative components of Kruger Products' announcement of FSC certification in March 2011.The PPI Awards are the only global awards dedicated to recognizing these achievements in the sector.
Mark Rushton, Editor of PPI magazine and chairman of the jury for the PPI Awards 2011, commented, "The PPI Awards are now in their third year and the quality and quantity of the entries is better than ever. We've received more entries from all parts of the globe this year from the USA to China, and Europe to South America. Making the shortlist is a fantastic achievement for all the companies involved due to the high calibre of entries. However we would also like to thank all the people who took the time to enter this year.  I look forward to seeing the finalists in Brussels in November."
"We are honoured to be a finalist in the 2011 PPI Awards," said Steven Sage, Corporate Director, Sustainability & Innovation, Kruger Products. "These awards are highly regarded within the international paper and pulp industry and serve as a benchmark of quality."
In 2010, Kruger Products was proud to be a finalist in the Green Energy and Biofuels for the biomass gasification technology in its New Westminster, BC tissue mill.
Industry renowned names such as Teresa Presas (CEPI), Duncan Pollard (Nestlé), Rod Young (RISI) and Martyn Eustace (Two Sides) were involved in the judging, along with other experts in different fields. RISI will be publishing more information on the finalists in the November issue of PPI magazine as well as on the RISI and PPI Awards websites. Due to an overwhelming amount of high level entries in the Promotional Campaign category, RISI decided to split the category into two sections to better represent the entries received.
The full list of finalists in this category includes:
Domtar, PAPERbecause – Canada
International Paper, The Little Book Series – Belgium
Kruger Products, FSC – Canada
Sappi Fine Paper North America, eQ Sustainability Program – USA
Winners will be announced at a ceremony in Brussels on Tuesday, November 15, 2011.
About Kruger Products L.P.
Kruger Products is the leading Canadian manufacturer and distributor of quality tissue paper products for consumer at-home and commercial, away-from-home use with such well-known brands as Cashmere, Purex, SpongeTowels, Scotties, White Swan, Embassy, Esteem and White Cloud.  Sustainability 2015 is Kruger Products' ambitious plan to reduce its environmental footprint.  For more information, visit www.krugerproducts.ca.
Editors' note
RISI is the leading information provider for the global forest products industry. The company works with clients in the pulp and paper, wood products, timber, biomass, tissue, nonwovens, printing and publishing industries to help them make better decisions. Headquartered in Boston, MA, RISI operates additional offices throughout North and South America, Europe and Asia. More information can be found at www.risi.com.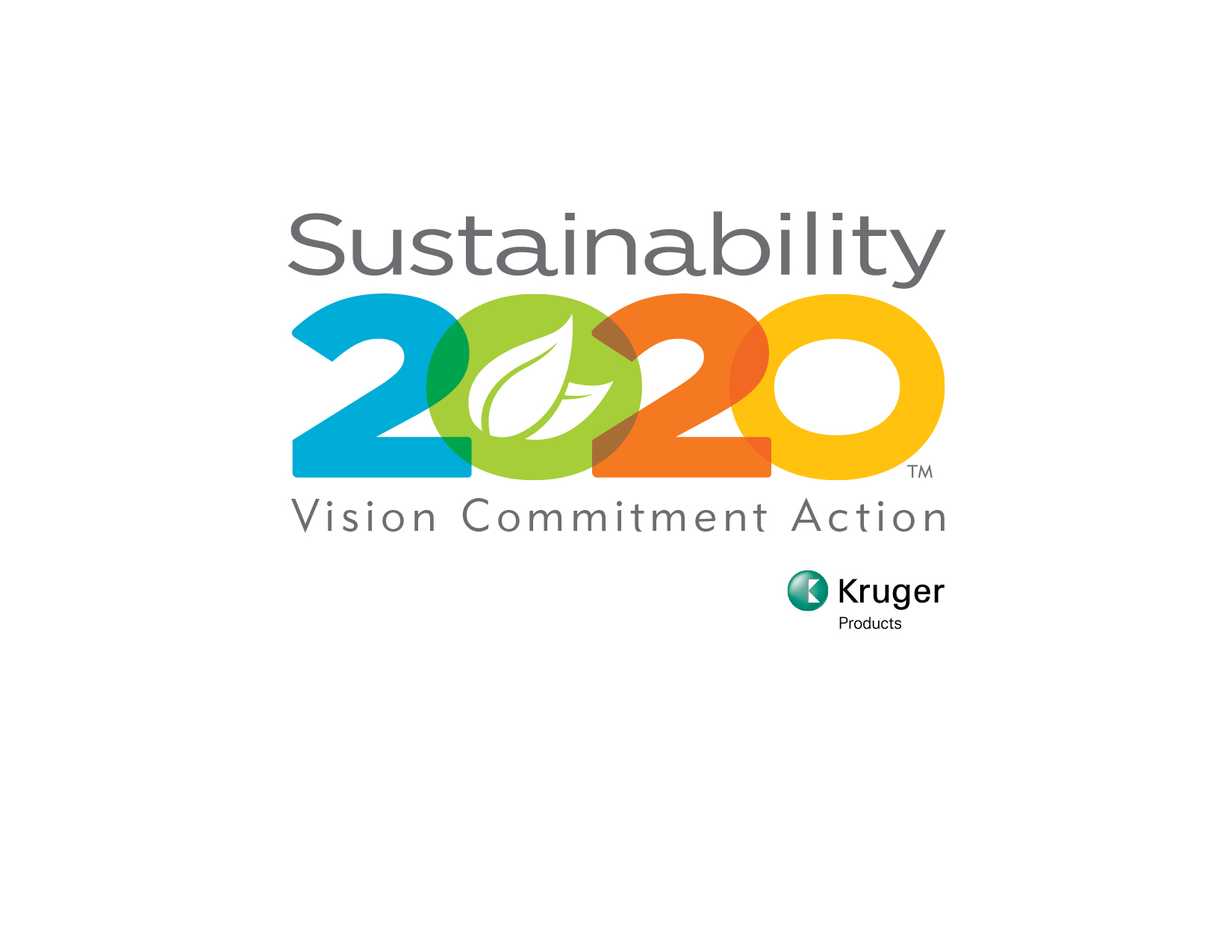 Kruger Products L.P.
Kruger Products L.P.
Kruger Products L.P. is Canada's leading manufacturer and distributor of tissue and paper towels for consumer, in-home use.
We proudly produce three number one brands: Cashmere®, the most popular bathroom tissue brand in Canada; Purex®, the #1 bathroom tissue brand in Western Canada; and Scotties®', Canada's most preferred facial tissue brand. Kruger Products prides itself on delivering consistently high quality bathroom tissue, facial tissue, paper towel and napkin products. In addition to Cashmere®, Purex®, and Scotties®', some of our best-known brands include SpongeTowels®, White Swan® and White Cloud®.
OUR SUSTAINABILITY JOURNEY
The impact of Kruger Products efforts is having an immediate impact on the environment:
Energy saved equivalent to powering 19,000 Canadian homes
Emission reductions equivalent to planting over 26.9 million trees
Water saved equivalent to 1,880 Olympic swimming pools
Packaging saved equivalent to the weight of 162 767 airliners
Recycled fibre used equivalent to diverting 96,000 garbage trucks from landfills
SUSTAINABILITY 2020
While we had great sustainability successes over the past few years, Sustainability 2020 is the next leg of our long journey. Sustainability 2020 offers an opportunity for us to continue to focus our organization to not only achieve—but exceed our objectives. We remain committed to continuing on our journey to continuously improve our performance.
More from Kruger Products L.P.