Published 11-23-11
Submitted by Entergy Corporation
/PRNewswire/ - More than 65 nonprofit groups have been selected to receive $1.25 million in grants from the Entergy Charitable Foundation, bringing the total amount of grants awarded by the foundation during 2011 to $3,052,267.
Among the Entergy shareholder-funded grants are a $100,000 grant to Barataria Terrebonne Estuary Foundation to stem coastal land loss by restoring small isolated bay islands and the natural resources and wildlife that rely on them.
The efforts of  Barataria Terrebonne Estuary Foundation  promise to result in doubling the habitat area for nesting Great Egret, Reddish Egret, Roseate Spoonbill, Snowy Egret, Tricolored Heron, Laughing Gulls, Least Tern, Gull-billed Tern, Sandwich Tern, Royal Tern, and others.
Among the other wetlands and environmental issues related grants, the foundation gave:
$75,000 to the national Arbor Day Foundation to help fund their The Energy-Saving Trees program, a community tree planting program that helps residents save energy by planting the right trees in the right places to effectively shade their homes.
$25,000 to St. Charles Parish Louisiana for continued development of Wetland Watchers Park, a park which serves not only as a recreational outlet, but as a service learning site for wetlands conservation and restoration. The LaBranche Wetland Watchers program allows students from regional schools to engage in science and learn about the many challenges facing wetlands in southeast Louisiana.
The Entergy Charitable Foundation is a private, nonprofit foundation wholly funded by Entergy Corporation shareholders. The goal of the foundation is to support initiatives that help create and sustain thriving communities. ECF has a special focus on low-income initiatives as well as educational and literacy programs and efforts to protect the environment. The ECF accepts applications three times per year. For more information or to access an application form from the Entergy Charitable Foundation, look under "Our Community/Corporate and Foundation Giving" at www.entergy.com.
Entergy is an integrated energy company engaged primarily in electric power production and retail distribution operations. Entergy owns and operates power plants with approximately 30,000 megawatts of electric generating capacity, and it is the second-largest nuclear generator in the United States. Entergy delivers electricity to 2.7 million utility customers in Arkansas, Louisiana, Mississippi and Texas. Entergy has annual revenues of more than $11 billion and approximately 15,000 employees.
Entergy's online address is www.entergy.com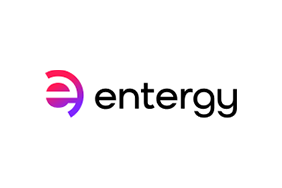 Entergy Corporation
Entergy Corporation
Entergy, a Fortune 500 company headquartered in New Orleans, powers life for 3 million customers across Arkansas, Louisiana, Mississippi and Texas. Entergy is creating a cleaner, more resilient energy future for everyone with our diverse power generation portfolio, including increasingly carbon-free energy sources. With roots in the Gulf South region for more than a century, Entergy is a recognized leader in corporate citizenship, delivering more than $100 million in economic benefits to local communities through philanthropy and advocacy efforts annually over the last several years. Our approximately 12,500 employees are dedicated to powering life today and for future generations. Learn more at entergy.com and follow @Entergy on social media. #WePowerLife
Corporate Social Responsibility at Entergy
For more than 100 years, Entergy has powered life in our communities through strategic philanthropy, volunteerism and advocacy. Entergy's corporate social responsibility initiatives help create and sustain thriving communities, position the company for sustainable growth and are aligned with the United Nations Sustainable Development Goals. Our top CSR priorities are education/workforce development, poverty solutions/social services and environmental programs. Entergy annually contributes $16-$18 million in shareholder-funded grants to approximately 2,000 nonprofit organizations in the communities where we operate. In addition, our employees volunteer more than 100,000 hours in those communities' values at more than $3 million.
More from Entergy Corporation