Published 11-10-11
Submitted by CVS Health
/PRNewswire/ - CVS Caremark (NYSE: CVS) will be joining First Lady Michelle Obama and the U.S. Chamber of Commerce at the fourth annual "Business Steps Up: Hiring our Heroes" event to be held in Washington, D.C. today.  CVS Caremark, a Chairman's Circle sponsor of Hiring our Heroes, is participating in job fairs across the country as part of an effort to connect 100,000 veterans and military spouses with employment opportunities, the program's goal. Hiring our Heroes is a year-long nationwide campaign to help veterans and their spouses find meaningful employment.
"As a nationwide employer focused on transforming the delivery of health care services, CVS Caremark is committed to providing job opportunities and attractive career paths for members of the military.  We value their experience and training as leaders, innovators and team builders and see many opportunities for veterans to make a seamless transition from the military to a career at CVS Caremark," said David Casey, Vice President, Workforce Strategies and Chief Diversity Officer, CVS Caremark.
A veteran of the United States Marine Corps himself, having served in Operation Desert Storm, Casey added, "I understand how important it is to have a meaningful career opportunity and to have your transferrable skills recognized by a prospective employer when you return to the civilian workforce after military service."
Military spouses and veterans currently work in a wide variety of positions across the CVS Caremark enterprise, including at CVS/pharmacy retail stores, distribution centers, mail order pharmacies and MinuteClinic walk-in medical clinics inside select CVS/pharmacy stores across the country. The company has also established a resource and networking group for employees who are military veterans, those currently serving and their supporters.
For its effort to date, CVS Caremark has been named as a finalist for the U.S. Chamber of Commerce Women Veteran and Military Spouse Employment and Mentoring Award.
About CVS Caremark
CVS Caremark is the largest pharmacy health care provider in the United States with integrated offerings across the entire spectrum of pharmacy care. We are uniquely positioned to engage plan members in behaviors that improve their health and to lower overall health care costs for health plans, plan sponsors and their members. CVS Caremark is a market leader in mail order pharmacy, retail pharmacy, specialty pharmacy, and retail clinics, and is a leading provider of Medicare Part D Prescription Drug Plans. As one of the country's largest pharmacy benefits managers (PBMs), we provide access to a network of approximately 65,000 pharmacies, including more than 7,300 CVS/pharmacy® stores that provide unparalleled service and capabilities. Our clinical offerings include our signature Pharmacy Advisor™ program as well as innovative generic step therapy and genetic benefit management programs that promote more cost effective and healthier behaviors and improve health care outcomes. General information about CVS Caremark is available through the Company's website at http://info.cvscaremark.com/.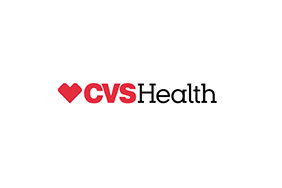 CVS Health
CVS Health
CVS Health (NYSE: CVS), is a pharmacy innovation company helping people on their path to better health. Through our 7,800 retail pharmacies, more than 900 walk-in medical clinics, a leading pharmacy benefits manager with nearly 65 million plan members, and expanding specialty pharmacy services, we enable people, businesses and communities to manage health in more affordable, effective ways. This unique integrated model increases access to quality care, delivers better health outcomes and lowers overall health care costs. Find more information about how CVS Health is shaping the future of health at www.cvshealth.com.
More from CVS Health