Published 11-01-11
Submitted by BSR
The BSR Conference 2011 – "Redefining Leadership" – begins today, with 1,000 senior business executives, civil society representatives, and other experts from more than 30 countries gathering to share strategies and insights on the future of sustainability.
"With an estimated 7 billion people now populating the planet, business has an opportunity to create a future that ensures sustainable prosperity for all," said BSR President and CEO Aron Cramer. "The leaders gathered at the BSR Conference this year will focus on innovative business strategies that will create an economy that is strong, sustainable, and inclusive, which is even more important in a time of global economic uncertainty."
Taking place today through Friday, November 4, in San Francisco, the event features:
Global leaders, including former U.S. Vice President Al Gore, Autodesk CEO Carl Bass, Anheuser-Busch InBev CEO Carlos Brito, Best Buy CEO Brian Dunn, Preventive Medicine Research Institute Founder and President Dr. Dean Ornish, and Strauss Group Chairperson Ofra Strauss
More than 35 interactive sessions on cutting-edge sustainability issues
Results from an annual survey of BSR's 250 member companies on the "State of Sustainable Business" (to be released Wednesday, November 2, with experts available for media interviews in person at the event, from 11:15 a.m. to 12:15 p.m. PST)
Real-time, online coverage integrating news stories, blog posts, tweets, photos, and videos posted on the BSR blog at http://blog.bsr.org; Twitter updates will be available via the hashtag #BSR11
Now in its 19th year, the BSR Conference is ranked at the top of corporate responsibility events globally.
To register and receive updates on speakers, sessions, and more, visit www.bsr.org/conference.
Media may request a complimentary press pass to the BSR Conference 2011 from Communications Manager Eva Dienel at edienel@bsr.org.
About BSR
A leader in corporate responsibility since 1992, BSR works with its global network of more than 250 member companies to develop sustainable business strategies and solutions through consulting, research, and cross-sector collaboration. With offices in Asia, Europe, and North America, BSR uses its expertise in the environment, human rights, economic development, and governance and accountability to guide global companies toward creating a just and sustainable world. Visit www.bsr.org for more information.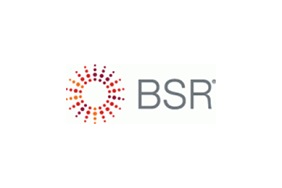 BSR
BSR
Since 1992, Business for Social Responsibility (BSR) has been providing socially responsible business solutions to many of the world's leading corporations. Headquartered in San Francisco, with offices in Europe and China, BSR is a nonprofit business association that serves its 250 member companies and other Global 1000 enterprises. Through advisory services, convenings and research, BSR works with corporations and concerned stakeholders of all types to create a more just and sustainable global economy. For more information, visit www.bsr.org.
More from BSR