Published 10-05-11
Submitted by Kruger Products L.P.
Kruger Products, Canada's leading manufacturer of quality tissue products, released its first annual sustainable development report outlining the progress of Sustainability 2015, the company's ambitious five-year plan to reduce its environmental footprint. In 2010, Kruger Products continued its legacy of helping to preserve our environment by setting nine quantifiable targets in various areas, including fibre, packaging, water, energy, greenhouse gas emissions, transport and waste. This report outlines the company's first-year actions and progress against each target. The report, which can be found at www.sustainability2015.ca, will be issued annually.
"This report demonstrates our encouraging first-year efforts and achievements and outlines our firm commitment to continue along our sustainability journey," said Steven Sage, Corporate Director of Sustainability and Innovation at Kruger Products. This report includes Kruger Products' 2010 actions and successes, ongoing efforts and future perspectives in the area of sustainability. Highlights of the report include: 
33% actual reduction in GHG emissions from our award-winning biomass gasification technology in New Westminster, BC mill;
Capacity for 11% reduction in energy consumption with new heat recovery technology  in Gatineau, QC mill;
332 million litres of water saved by two water reduction projects in Memphis, TN;
29th consecutive year as presenting sponsor of the Canadian Women's Curling Championship – Scotties Tournament of Hearts; and
SpongeTowels EnviroCare Paper Towels selected as a Canadian Living Best New Product for 2010.
The addition of innovative technology was a key part of Kruger Products' first-year accomplishments. With the inclusion of a biomass gasification system in its New Westminster, BC facility and a heat recovery system in its Gatineau, QC facility, the company made significant positive impacts to its surrounding communities. The projects will enable Kruger Products to reduce its emissions by up to 50% and 14.5%, at each respective mill, which is equivalent to removing 6,000 cars from Canadian roads.
Furthermore, Kruger Products is a passionate and committed corporate sponsor and philanthropic donor, particularly in the realms of cancer research, conservation and children's health. The company diligently invests time and resources into community-building activities and local philanthropy because it is dedicated to contributing to the health, welfare and social well-being of its neighbours and community partners.
Since 2005, Kruger Products has been an official sponsor of Nature Canada as well as the Canadian Breast Cancer Foundation and has become one of their Top 5 national contributors. The company has also been a sponsor of the Ronald McDonald House Charities and supported Friends of We Care for decades. Similarly, the company has been a proud sponsor of Nature Canada since 2005.
With the launch of Sustainability 2015, and the results of its first year efforts, Kruger Products continues to demonstrate its leadership in the area of sustainability and commitment to helping its consumers, customers and retailers become part of the sustainability solution.
About Kruger Products L.P.
Kruger Products is the leading Canadian manufacturer and distributor of quality tissue paper products for consumer at-home and commercial, away-from-home use with such well-known brands as Cashmere, Purex, SpongeTowels, Scotties, White Swan, Embassy, Esteem and White Cloud. Sustainability 2015 is Kruger Products' ambitious plan to reduce its environmental footprint. For more information, visit www.krugerproducts.ca.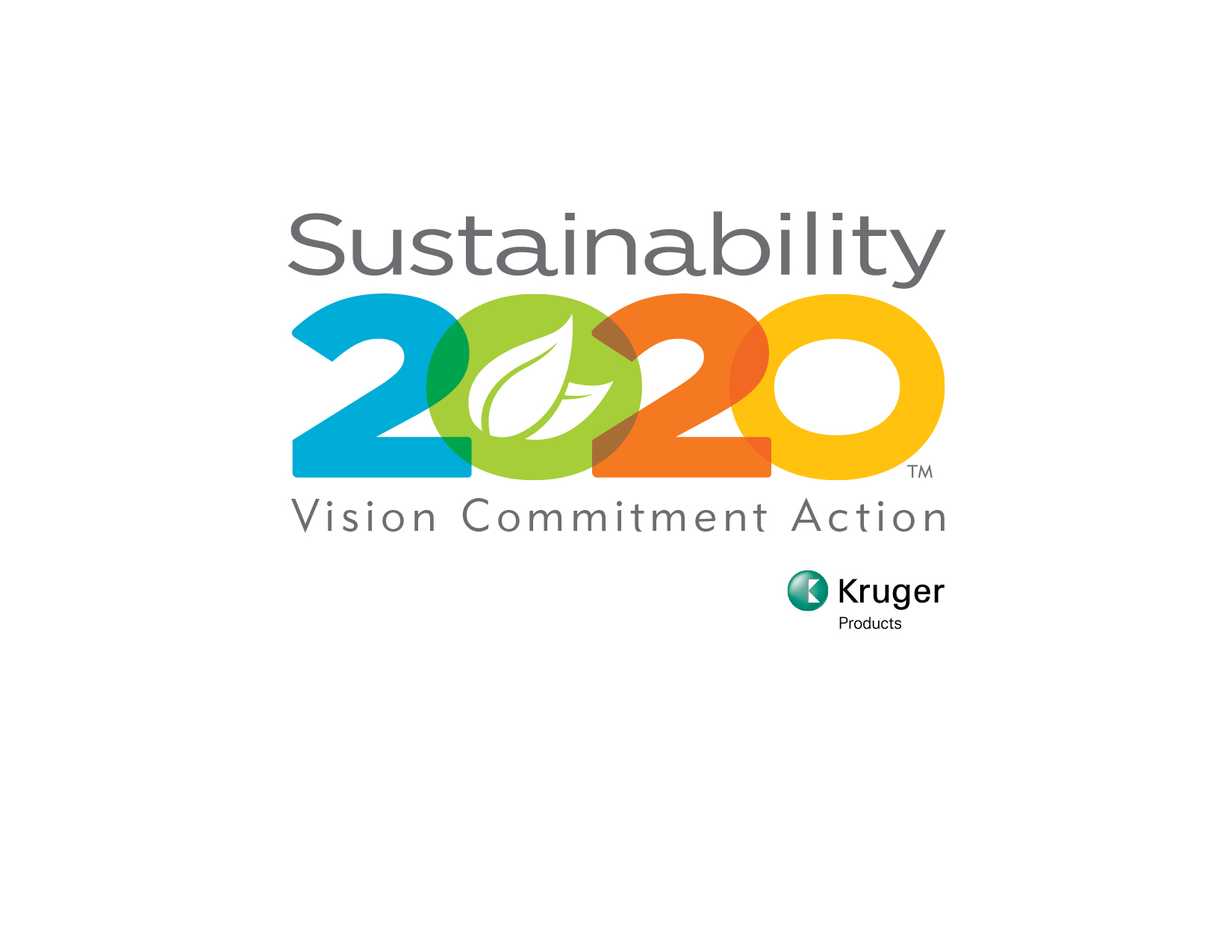 Kruger Products L.P.
Kruger Products L.P.
Kruger Products L.P. is Canada's leading manufacturer and distributor of tissue and paper towels for consumer, in-home use.
We proudly produce three number one brands: Cashmere®, the most popular bathroom tissue brand in Canada; Purex®, the #1 bathroom tissue brand in Western Canada; and Scotties®', Canada's most preferred facial tissue brand. Kruger Products prides itself on delivering consistently high quality bathroom tissue, facial tissue, paper towel and napkin products. In addition to Cashmere®, Purex®, and Scotties®', some of our best-known brands include SpongeTowels®, White Swan® and White Cloud®.
OUR SUSTAINABILITY JOURNEY
The impact of Kruger Products efforts is having an immediate impact on the environment:
Energy saved equivalent to powering 19,000 Canadian homes
Emission reductions equivalent to planting over 26.9 million trees
Water saved equivalent to 1,880 Olympic swimming pools
Packaging saved equivalent to the weight of 162 767 airliners
Recycled fibre used equivalent to diverting 96,000 garbage trucks from landfills
SUSTAINABILITY 2020
While we had great sustainability successes over the past few years, Sustainability 2020 is the next leg of our long journey. Sustainability 2020 offers an opportunity for us to continue to focus our organization to not only achieve—but exceed our objectives. We remain committed to continuing on our journey to continuously improve our performance.
More from Kruger Products L.P.