Published 10-05-11
Submitted by Kruger Products L.P.
Kruger Products L.P., along with other notable Canadian organizations, including the World Wildlife Fund, is helping the Forest Stewardship Council® of Canada launch My FSC Story. It is an innovative collaboration of written and video stories of companies, organizations, NGOs and social groups demonstrating that they care about our forests by making sure they know the origin of their products and ensuring that they come from environmentally and socially responsible sources.
Visit www.fsccanada.org/krugerproducts.htm to watch our FSC Story and learn about why we chose FSC certification. You can help motivate others to care about the environment by sharing your story too.
Franke James, a notable Canadian who merges the use of art and storytelling to inspire people to take action and care about the planet, also developed a unique and compelling FSC Story, which can be viewed at www.fsccanada.org/ourforest.htm. Franke used her skills as an artist, photographer and writer to create a visual essay on her experience as she journeyed into the forest and explored what each and every one of us can do to ensure that we have healthy forests and strong communities for generations to come.
The launch of My FSC Story is part of International FSC Friday, an annual event dedicated to the celebration of forests around the globe, and the promotion of responsible forest management worldwide. On FSC Friday, people all over the world are invited and encouraged to consider the wood and paper products they buy and make responsible purchasing decisions by looking for the FSC logo. This is a simple way for everyone to become part of the sustainability solution.
About Kruger Products L.P.
Kruger Products is Canada's leading tissue manufacturer and serves the Canadian consumer market with such well-known brands as Cashmere®, Purex®, SpongeTowels®, Scotties® and White Swan®, as well as away-from-home products for industrial and commercial use across Canada.  Sustainability 2015 is Kruger Products' ambitious five-year plan aimed at reducing the company's environmental footprint. The company has set quantifiable targets for improving its environmental performance and is focusing on the use of innovative technologies. For more information, visit www.krugerproducts.ca. 
About The Forest Stewardship Council (FSC)
The Forest Stewardship Council (FSC) is an international non-profit organization founded in 1993 to promote the environmentally appropriate, socially beneficial and economically viable management of the world's forests.  FSC is recognized worldwide as the gold standard in responsible forest management and is supported by native peoples, environmental groups, labour unions, and industry. The FSC logo provides a guarantee that the forest products you purchase come from healthy forests and strong communities. For more information, please visit www.fsccanada.org or contact Maia Becker, Vice President, at 416-778-5568 ext. 25 or by e-mail at mbecker@fsccanada.org.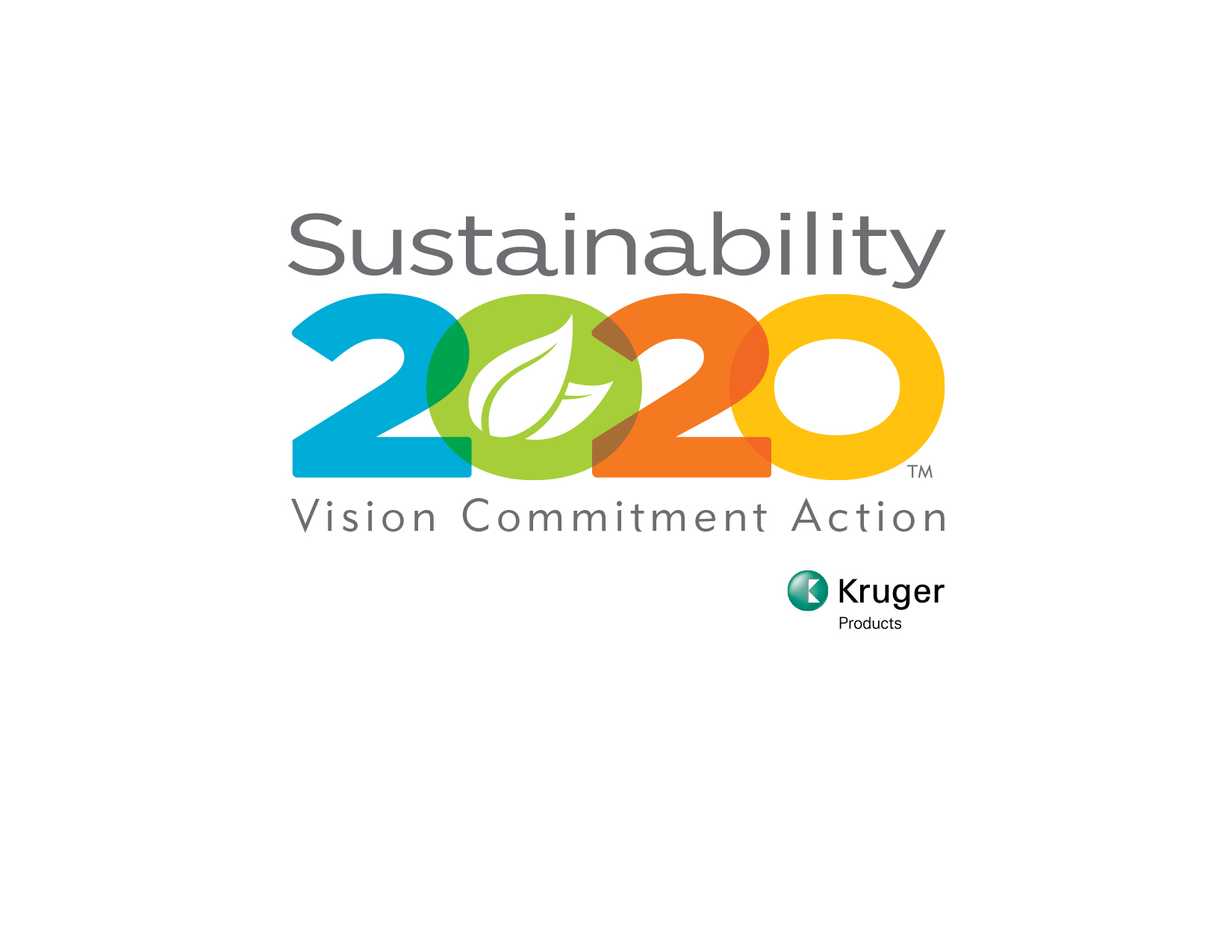 Kruger Products L.P.
Kruger Products L.P.
Kruger Products L.P. is Canada's leading manufacturer and distributor of tissue and paper towels for consumer, in-home use.
We proudly produce three number one brands: Cashmere®, the most popular bathroom tissue brand in Canada; Purex®, the #1 bathroom tissue brand in Western Canada; and Scotties®', Canada's most preferred facial tissue brand. Kruger Products prides itself on delivering consistently high quality bathroom tissue, facial tissue, paper towel and napkin products. In addition to Cashmere®, Purex®, and Scotties®', some of our best-known brands include SpongeTowels®, White Swan® and White Cloud®.
OUR SUSTAINABILITY JOURNEY
The impact of Kruger Products efforts is having an immediate impact on the environment:
Energy saved equivalent to powering 19,000 Canadian homes
Emission reductions equivalent to planting over 26.9 million trees
Water saved equivalent to 1,880 Olympic swimming pools
Packaging saved equivalent to the weight of 162 767 airliners
Recycled fibre used equivalent to diverting 96,000 garbage trucks from landfills
SUSTAINABILITY 2020
While we had great sustainability successes over the past few years, Sustainability 2020 is the next leg of our long journey. Sustainability 2020 offers an opportunity for us to continue to focus our organization to not only achieve—but exceed our objectives. We remain committed to continuing on our journey to continuously improve our performance.
More from Kruger Products L.P.